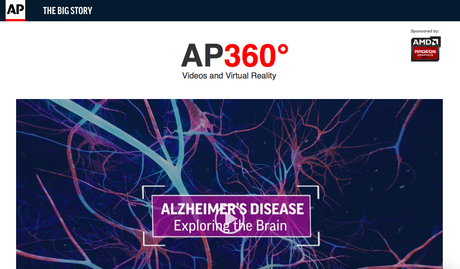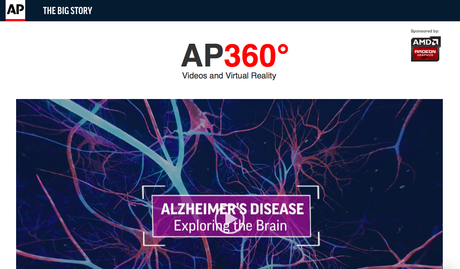 I am one of those who believe that Virtual Reality will add an important new layer to storytelling strategies for newsrooms across the world.  Even though VR is only in its infancy,we are likely to see it getting into the bag of storytelling tools for reporters everywhere. All in due time.
That is why I was interested to read about the Associated Press and the lessons it has learned after a year of commitment to producing stories via VR and 360. The Associated Press has produced 20 virtual reality and 360 videos across a broad range of topics--from stories about terrorism to coverage of the Rio Olympics.
The lesson takeaways:
1.Coming to terms with the technology:  One of the barriers to creating VR and 360 video is the often expensive technology required, both on the production end and the gear required by users to experience VR. 
2. Understanding when VR and 360 video won't work. For example, a reporter went to New York's recent fashion week to try to shoot a piece of VR, when they realized it wouldn't work for the medium because the viewer, positioned as a member in the audience, is focused on one point: straight ahead. In other words, sometimes we don't need the 360 view of the event.
3. Making those videos short: When AP first started creating VR and 360 videos, they were up to six minutes in length in some cases. ""We also find short storytelling is better for breaking news,"
Like any other storytelling technique, Virtual Reality and 360 videos should be used only when the story itself is likely to benefit.
A chat with Deniz Ergurel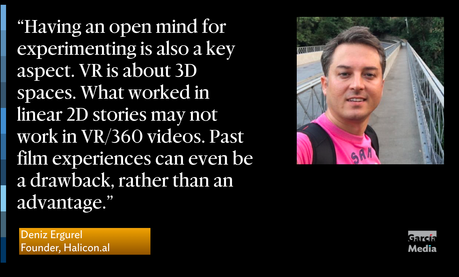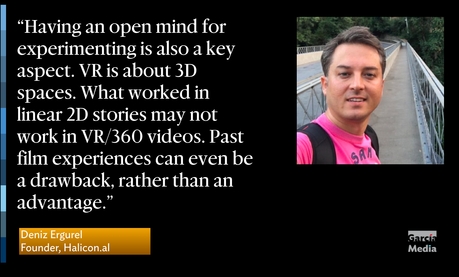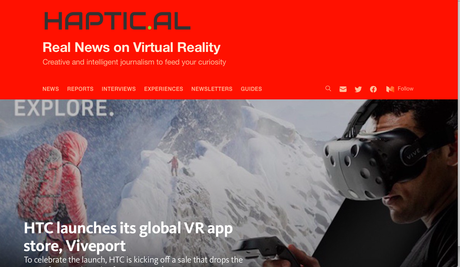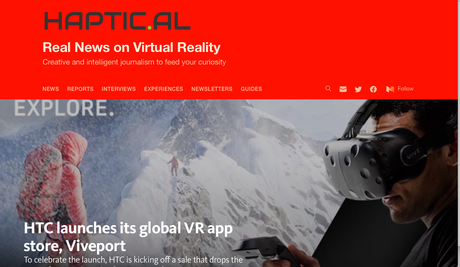 I like when I hear from Deniz Ergurel everytime I hear him speak at a conference.  He is a pioneer in the field of Virtual Reality as a storytelling tool, especially for reporters and editors. He is the founder of Haptical.al and a Tow-Knight Entrepreneurial Journalism fellow at CUNY.
 
Mario: How do you see Virtual Reality as part of a newsroom's storytelling strategy?
Deniz:
​Virtual reality and 360 degree video reporting is not just showing a larger point of view. It's a whole new dimension for journalists. With VR you don't only watch the news from a reporter's eyes, but you are actually inside the news. This is a whole new concept that requires time and dedication to understand its dynamics. We are witnessing a brand new revolution in visual storytelling. 
Mario: What do you think about the Associated Press efforts with Virtual Reality and 360 videos?
Deniz:
I find Associated Press's efforts very valuable. They took the courage to form a special team inside the newsroom, and started experimenting with their own resources. I think the key word to success in VR is experimentation. That is the best thing organizations can do now. Because every aspect of this technology is still in flux. Hardware, software and content are all constantly evolving. There will be good experiences, there will be bad experiences. But the ones who experiment like AP can be the pioneers of this new medium. 
Mario: How is Virtual Reality making progress as a storytelling tool?
Deniz:
The entry level for VR is low. Today anyone with any budget can come up with an idea and try new experiences. In a few years the entry level will be much higher because the audience's expectations will be much different. I think we are in the gold rush of virtual reality. 
Mario: What is your advice for those interested in developing Virtual Reality as part of their stable of storytelling strategies?
Deniz:
Having an open mind for experimenting is also a key aspect. VR is about 3D spaces. What worked in linear 2D stories may not work in VR/360 videos. The UX, narrative and the production is much more profound than the traditional ways we knew so far. Past film experiences can even be a drawback, rather than an advantage. 
For more:
What Publishers Need to Know about Virtual Reality
https://haptic.al/here-is-what-publishers-need-to-do-about-virtual-reality-according-to-jeff-jarvis-8c8920eee4c0#.995yon8up
To see the AP videos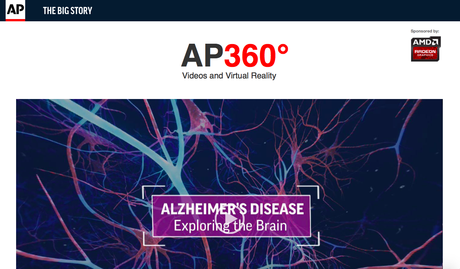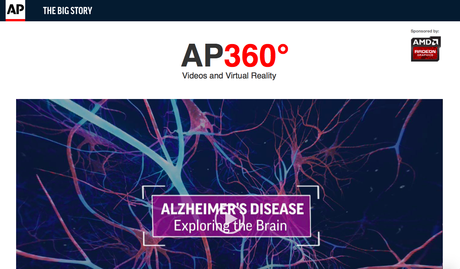 All the videos live on an "AP 360 Videos and Virtual reality" web page, as well as Facebook and YouTube.
http://bigstory.ap.org/vr360
Related
NBC News is betting heavily and early on social VR
https://www.themediabriefing.com/article/nbc-news-is-betting-heavily-and-early-on-social-vr
Digital Design Challenge Conference at Columbia University, Oct. 17-18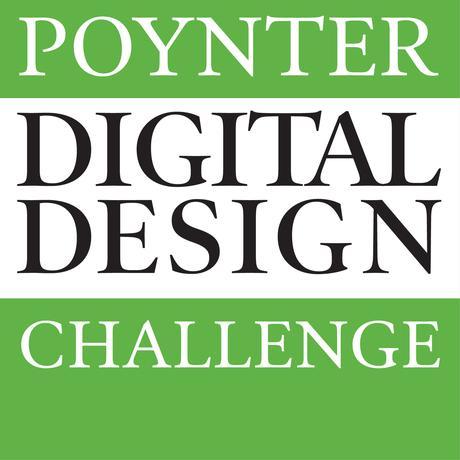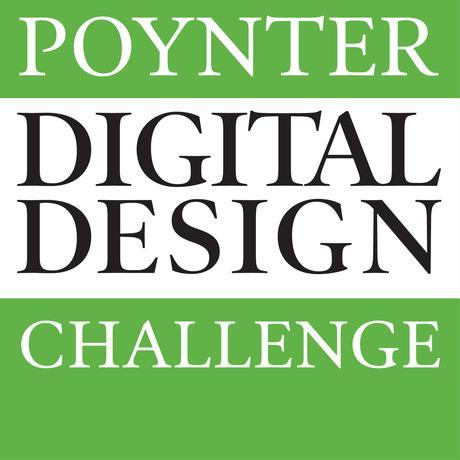 Still time to join this conference
http://about.poynter.org/about-us/events/poynter-digital-design-challenge
​A Project to Create New Visual Models for Digital News Publications
Sponsored by William R. Hearst III
Join us in October as we address the design challenges of digital news. In a unique two-day event, you'll hear industry experts address the reasons for success and failure of the look and feel of news on the web and in apps. And you'll meet the designers who will tackle these challenges in a unique project that launches with our October event in New York.
Roger Black, who directs the conference, explains it here:
​​
TheMarioBlog post #2502
Please enable JavaScript to view the comments powered by Disqus. comments powered by
Disqus