Welcome to the Virtual Book Club for Kids! As I mentioned earlier, this month's author is Lois Ehlert.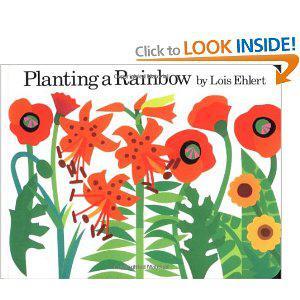 We chose her famous book
Planting A Rainbow
. It is a fabulous book that combines nature and colours. It is excellent to teach colours to younger children and with older ones you can talk about different flowers and their properties.
Having read the book with Derin (32 months old), we used our Montessori color tablets (Box 1) to  do a simple matching activity.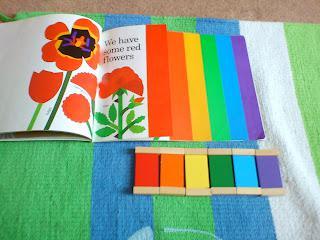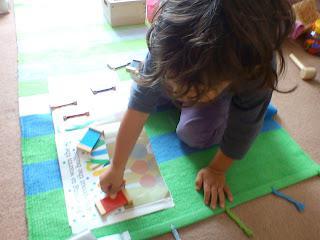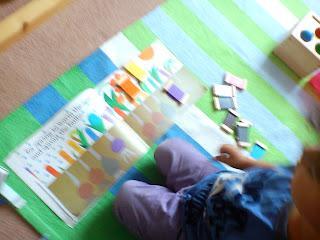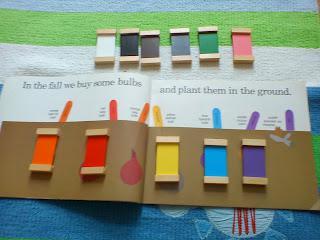 As a lovely coincidence, the sunflower seed that Defne planted back in February, blossomed just yesterday . It made us so very happy! 
We have plans to plant our very own rainbow garden for next summer.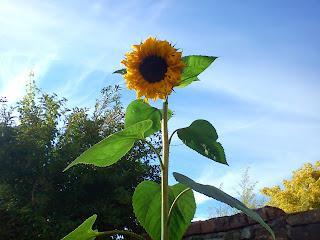 The Virtual Book Club is co-hosted by
Toddler Approved
-
Rainy Day Mum
-
Adventures in Reading with Kids
-
3 Dinosaurs
-
Royal Baloo
- The Educators' Spin On It -
Inspiration Laboratories
-
Pleasantest Thing
-
Edventures with Kids
- Two Big Two Little -
Playing With Words 365
-
Kitchen Counter Chronicles
- Outlaw Mom -
Mommy and Me Book Club
- Crafty Moms Share -
No Twiddle Twaddle
- The Good Long Road - Ready. Set. Read 2 Me -
Reading Confetti
-
Mama Smiles
-
Juggling with Kids
-
Mom to 2 Posh Lil Divas
-
Creekside Learning
- Creative Family Fun - The Usual Mayhem -
Teach Preschool
-
PlayDrMom
-
CraftoArt
-
Here Come the Girls
-
Being a Conscious Parent
-
Smiling like Sunshine
-
Crayon Freckles
- Train Up a Child
Never miss a post again! Sign up to receive all posts direct to your inbox.
Enter your email address:
Delivered by
FeedBurner