To the shadowy TPTB (The Powers That Be) who are orchestrating and financing one false flag after another so as to strip Americans of our Second Amendment right to arm ourselves:
You may have the mainstream media do your bidding, but you don't control the Alternative Media of citizens journalists. Countless of us stand at the ready every time there's a traumatic mass shooter event. We scour the Internet; pour over, analyze, and take apart news reports and videos; spot out the crisis actors; compare notes and quickly get the word out via blogs and YouTube. And our learning curve is increasing exponentially.
Take the latest Virginia shooting for example.
It is only five days after a disgruntled former reporter at CBS-affiliate WDBJ in Roanoke, VA, Vester Lee Flanagan, aka Bryce Williams, allegedly shot and killed WDBJ reporter Alison Parker and cameraman Adam Ward while the latter were live on the air in the small town of Moneta, VA. After a 5-hour pursuit by police, the shooter allegedly committed suicide with a gunshot.
But the official story is already falling apart.
The following are what the Alternative Media have found:
1. The black shooter has a white hand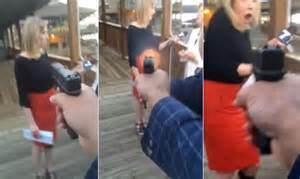 Okay, so maybe the hand looks white because Flanagan/Williams is a light-skinned black.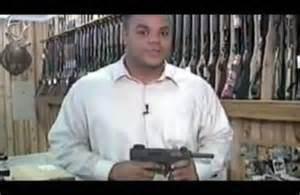 But how do you explain this? ↓
2. The shooter changed clothes between shootings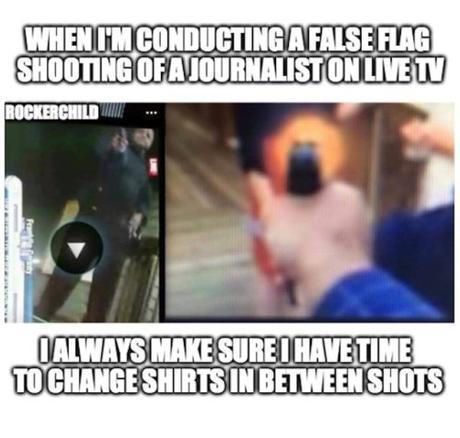 Pic on right is a screenshot from a video supposedly taken by the shooter, Flanagan/Williams, showing him wearing a blue checkered shirt. The killer then posted the video on his Facebook and Twitter pages. (Source) Do you know any killer who would do this while on the run from police?
Pic on left was supposedly taken by cameraman Adam Ward, as he was being shot by Flanagan/Williams, who was wearing an all-black outfit.
3. The father of Alison, Andy Parker, is an actor, with political ambitions
See "Father of slain TV reporter Alison Parker is a former professional actor"
Like Andy Parker, Alison's self-described fiancé, WDBJ evening anchorman Chris Hurt, just won't stop talking and talking and talking about her to TV cameras. But how do you explain this? ↓
4. Alison's fiancÉ, Chris Hurt, tweeted about Alison and Adam being shot

before

they were shot
Alison Parker was murdered at 6:45 a.m., August 26, 2015. (Source)
But Chris Hurt sent a tweet at 6:32 a.m. that morning mourning her, which was 13 minutes before Alison was shot. Here's the first of a series of Hurt's tweets, using the past tense for her. (Source: Daily Mail)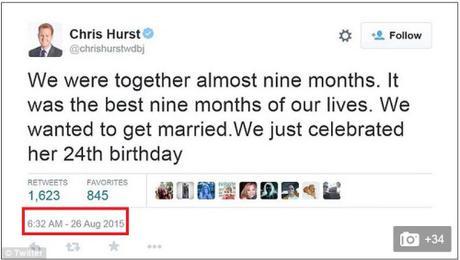 Note that Alison was in Moneta, VA. Hurt was 26½ miles to the west in Roanoke, VA, which means there is no time difference between them, which means when Hurt tweeted at 6:32 a.m., Aug. 26, Alison was still alive.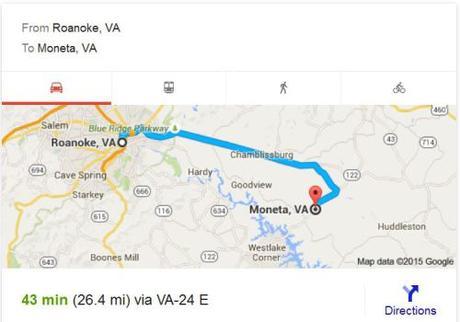 Here are two more Chris Hurt tweets, both sent minutes before the shootings: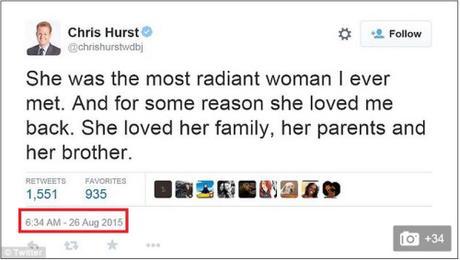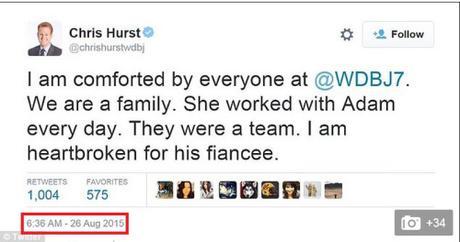 5. Neither Alison's father nor fiancÉ shed a tear or displayed other signs of grief, just like the parents of those dead Sandy Hook kids.
But then Chris Hurt didn't display signs of grief for a good reason — he's not really Alison Parker's fiancé, with only eight social media photos of himself with Alison, although they supposedly had been a couple for 9 months.
6. Alison's real boyfriend is Daniel Wulz
To quote Joe Wright of Activist Post:
Gun control false flag crisis actors be warned: Facial recognition search software is going to bust you. Funny, the technology is easy enough to use on Facebook, one has to wonder why the mainstream media and police don't use it for these alleged mass shooter events.

Actually, this is an even bigger warning to the billionaire "philanthropists" who back aggressive gun control initiatives and are likely backing these staged "events." You've hired horrible actors. You're going to get busted unless you back off. But, alas, we know your allegiance to the UN Small Arms Treaty requires you to push forward despite a growing number who know your game.

The latest reporter shooting hoax in Virginia is getting so easily torn apart by the conspiracy research community that the media's emotional staging of actors is becoming absurd.
H/t John Molloy, Victoria Rivera, Barry Soetoro, Esq, and FOTM's Steven Broiles and CSM.
See also:
Virginia TV shooting and Sandy Hook: WDBJ general manager and the coroner

"Crisis Actors" Alison Parker and Adam Ward

VA Reporter and Cameraman Shooting Discrepancy

Operation Northwoods: A true U.S. government conspiracy for those who mock conspiracy theories

Sandy Hook Massacre for links to all of FOTM's posts on Sandy Hook
~Éowyn