Do you remember voting in the Virgin Media TV Awards?
We have the final results to share with you!
Alexander Skarsgard, who plays Eric Northman was nominated in two polls!
Here are the final numbers: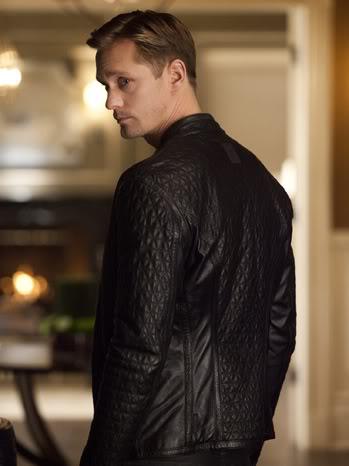 Character of the Year – Eric Northman was #2, with 17.39% of the votes!

Hottest Male – Alexander Skarsgard was #3, with 15.44% of the votes!

We think he should've been higher, but we'll take this!
He was behind Ian Somerhalder (The Vampire Diaries) and Bradley James (Merlin) for Hottest Male. He came in second only to Rory Williams (Doctor Who) for TV Character of the Year.
That's quite an achievement, considering this poll is based in the UK!
Here are some more results: Anna Paquin (Sookie Stackhouse) came in at #5, with 5.12% of the votes for Hottest Female! Deborah Ann Woll (Jessica) came in at #4, with 5.95% of the votes in the same category!
You can see all of the rest of final results here!
Congratulations Alex and Anna and thanks to all of you for voting!
Thoughts? Share 'em below!
Advertisement