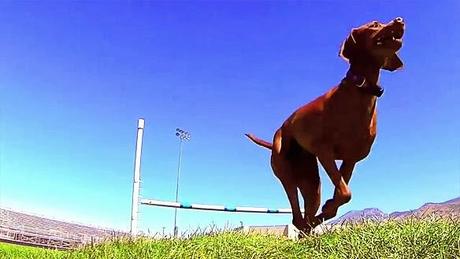 Is this dog about to enter the DOG Matrix? | YouTube


The feeling of moving in mid air and the exhilarating freedom of flight is something we often dream of. But what happens when the Pet World meets the Matrix? What you get is one of the coolest videos featuring DOGS moving through space and time. See how these pooches enter the DOG Matrix!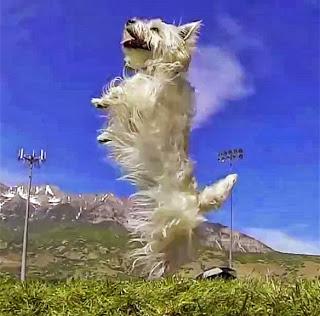 See how this Westie enters the Dog Matrix | YouTube


If you enjoyed watching scenes from the Matrix featuring Neo frozen in space while the camera moves all around, you'll enjoy the following video featuring various breeds of dogs including a West Highland White Terrier, a German Shepherd and an Italian Greyhound suspended in space while we move right along with them.
Directed by extreme lifestyle videographer/filmaker Devin Graham, we are taken into the world of dogs where their owners are spending quality playtime with their pooches in an action-packed video created by 52 hd cameras that you'll sure to enjoy!
VIDEO: Playful DOGS enter the Matrix!
VIDEO: Behind-the-scenes making of the DOG Matrix!