Rainy season has arrived, and it is time to revamp your wardrobe to welcome the beautiful weather. Think of all the fun that you can have with your friends under the natural showers! For many, the monsoon is a bringer of bad news. There is mud all around, and no one wants to ruin their dress. With little assistance from fashion experts, you can look like a fashion queen, without worrying about the health of your clothes. Seems impossible? Not if you follow this article. Here, you will get information on viral women style trends, which are in vogue in 2018.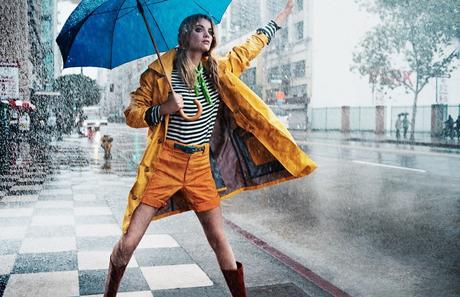 Source
Add a dash of color to your feet
Monsoon is all about waterproof shoes. The very thought of Jimmy Choo shoes in the muddy water is enough to send chills down the spine of a fashionista. It is here that waterproof footwear will come to your rescue. Gone are the days when these came in black and gray colors. Fashion and shoe designers have realized that it is about time they offer ladies waterproof pumps, mules, strappy sandals, stilettos and wedge heels. Apart from this, water repellent workout shoes are always available for 'monsoon time' outdoor activities. But offering waterproof shoes is not enough. You need some color to add a dash of freshness to your ensemble. For such women, several women's shoe manufacturing companies have launched special 'monsoon footwear collection' to jazz up the dress correctly.
Matching trench coats
Whether you have to step out for the office or a casual dinner date, a trench coat will be your perfect companion. These long coats are available in many styles and colors, but like always, the popularity of black, gray and darker colors are high. These hues create a perfect contrast with the dress you are wearing underneath. Top your red dress with a gray or black trench coat, and you will attain a diva look immediately. While this combo is perfect for casual occasions, an ankle length trench coat will ensure that your pressed power suit is adequately shielded from muddy water.  Professional women suits or pencil skirts, no matter what you are wearing, you can be rest assured that you coat will keep it dry. Trench coats add an element of mystery to your look, other than offering its practical utility.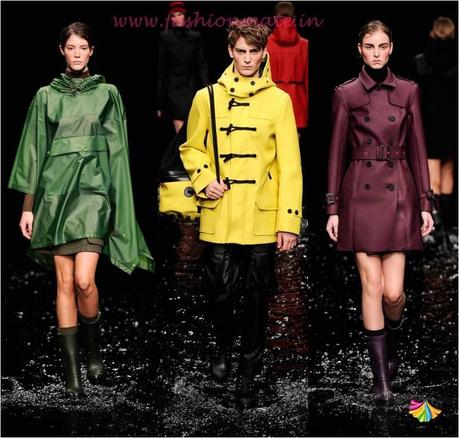 Source
Experiment with waterproof jumpsuits
A true fashion-lover knows that rainy season is not the right time to pull out those fancy silk or linen jumpsuits. These soak-up water fast and become soggy. Keeping denim jumpsuits away also helps. If denim gets wet, it will become bulky and uncomfortable. Yes! You are welcome to sport cute linen, cotton and denim rompers. The length gives rompers an advantage over full-length jumpsuits during monsoons. But several women have their hearts set on jumpsuits in the rain. For them, fashion designers have come up with an ingenious idea.
Yes! You guessed it right! We are talking about waterproof ladies jumpsuits. Rubber or plastics have been used time and again to make dresses. What can be better than a waterproof jumpsuit on rainy days?! These water-repellent jumpsuits are available in bright colors, textures, and patterns. If you have a look in mind, you will find the correct jumpsuit with much fuss. Put on shoes and accessories, which complement your look, and you will set a high standard for other fashion lovers.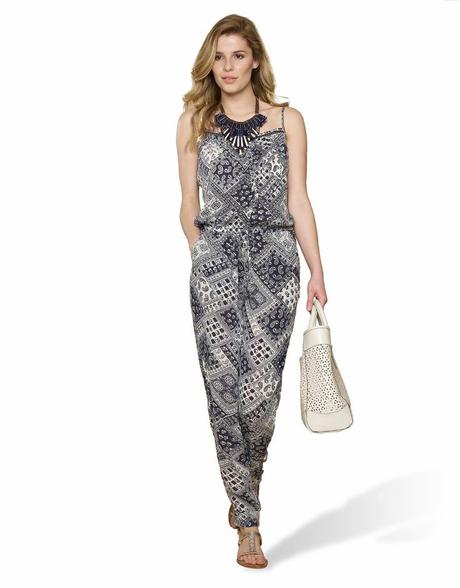 Keep your shorts close and umbrellas closer
Long flowy gowns are a complete 'No! No' during monsoons. It is the best time to flaunt your shapely legs is shorts. Yes! There is a sudden increase in the percentage of women sporting shorts during rainy days. These don't get wet easily due to its length. Apart from this, a well-fitted short will instantly add sensuality to your look. One can opt for any material, but picking something bright will charge up your mood. But that is not all. During 2018, women are chucking their raincoats for classic umbrellas. College students and teenagers are posting their pictures on social media accounts, where they are seen having fun in the rain, wearing bright shorts and with matching umbrellas in their hands. If you want to be a part of this viral fashion trend, the stock up on your bright shorts and buy a multi-colored umbrella to complement the outfit.
Give weightage to synthetic over leather
Handbags, slings and fanny packs are ruling the fashion arena in 2018. You must have several of these in your closet. But think about the damage that rainwater can cause before you step out with these. The last thing you want is to see fungus growing on your expensive leather bag. The best alternative is to opt for inexpensive synthetic versions. These look almost identical to original leather ones but will not burn a hole in your pocket. If you are not in favor of PU, then bags made of synthetic bags will meet your requirements. Smart women will opt for utility before style.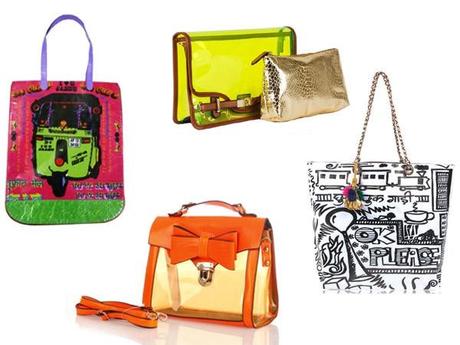 During monsoons, you need to carry additional things with you. Opting for smaller bags will not help your cause. Medium or boho bags offer enough space to store many items. If you are not ready to compromise on style, then you are in luck as these come in unique colors and textures as well. So, follow these monsoon fashion trends and tips, and you will establish your identity as a fashion icon among your friends and family members.
Also Read
Tips for carrying outfits in summer vacation| Look Beautiful and stylish
5 fictional fashion icons who can inspire you to look stylish, cool & quirky
4 Must Have Fashion Accessories To Lift Up Your Style Quotient
Amazing kurti collection for workaholic women
Hair accessories you would love to try| For all face shapes
6 Dresses (Designs) that will never go out of style |Buy outfits online
9 Fashion Hacks for lazy girls| Cool fashion tips that will save your money
8 hairstyles you could do in the car| Quick and easy hairstyles
4 Padmavat jewelry pieces you will fall in love with!
Tips to pick your wedding silk sarees
Damsel Code Review| Buy Trendy Fashion Jewellery in India| Affordable| Free shipping