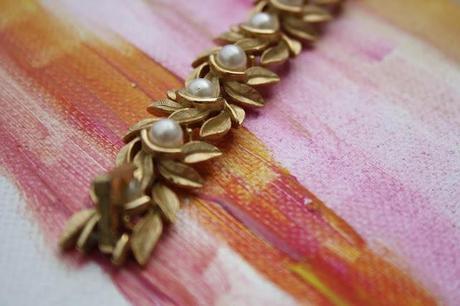 Well my blog kind of began due to my love for vintage jewelry and clothing. I have many vintage jackets, a couple of bags but have built quite a collection of vintage jewelry.  All of these items will be up on my site very shortly which you can purchase. It has been a work in progress and of course, it takes time to build a vintage collection. As well as that I will have a collection of handmade accessories.....I will keep you all updated.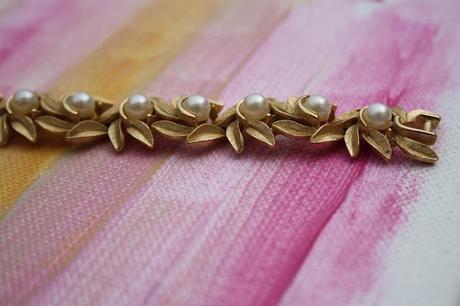 This beautiful gold tone bracelet is in mint condition and looks like it has never been worn. Glass pearls are set on a golden leaf texture. Measures: 7 1/4" end to end and 5/8" wide.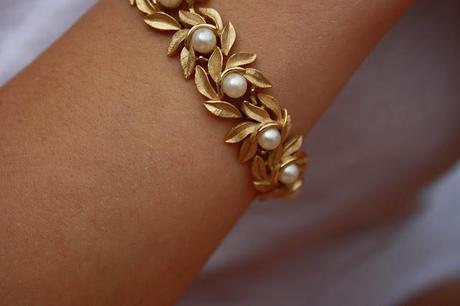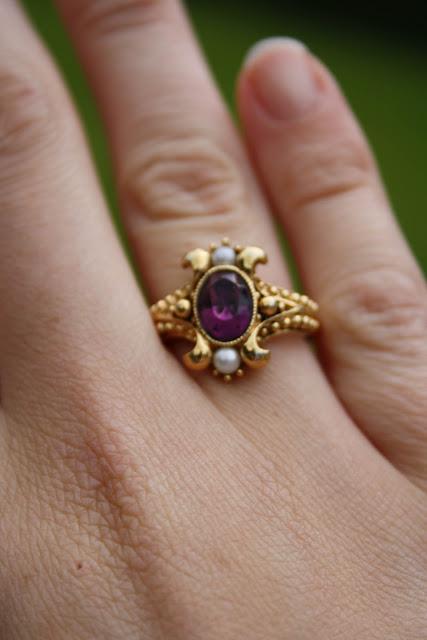 This is a beautiful victorian style Amethyst and Pearl ring, in perfect condition.  The best thing about it is, it is adjustable and seems to fit 5-7 ring size.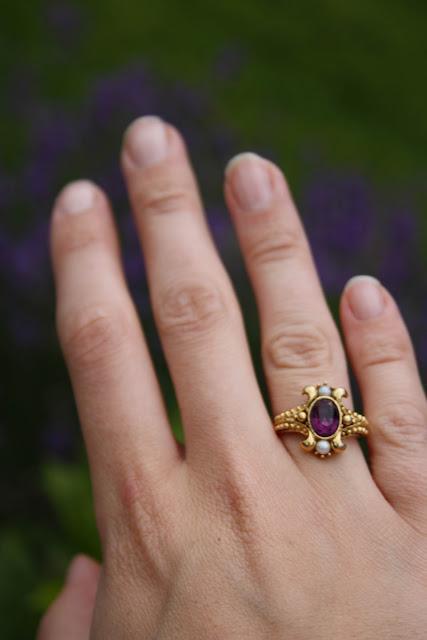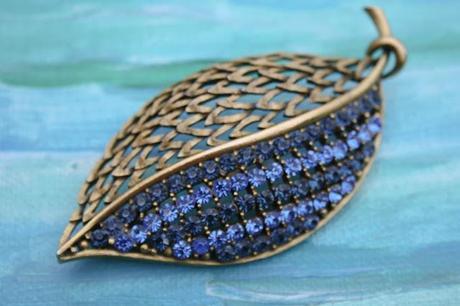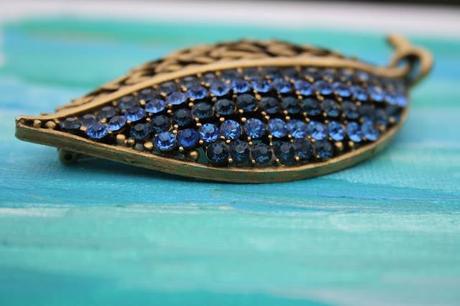 Beautiful blue rhinestones complete this vintage set. The brooch measures 3 1/2" x 2". The clip earrings are 1 1/4".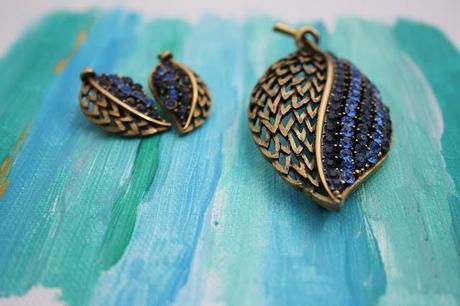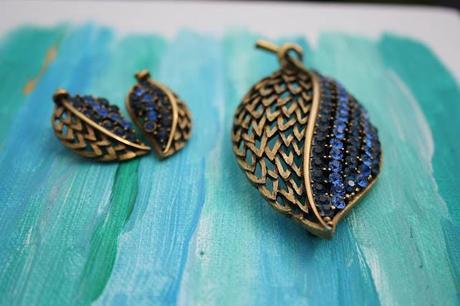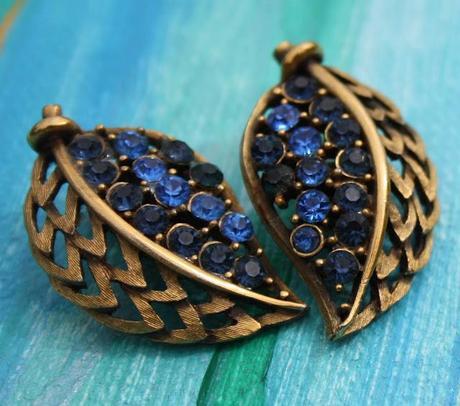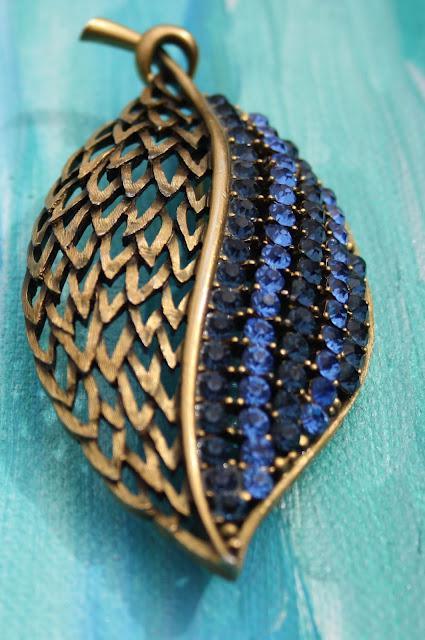 Coming soon to www.reservedforruby.com