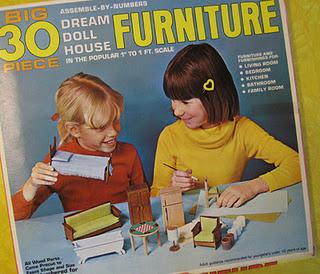 A scored this awesome Arrow dollhouse furniture kit on eBay a few months ago. It was new in the box and even in the shrinkwrap (mostly). I had to throw out the paint as 35 years or so doesn't do it any favors.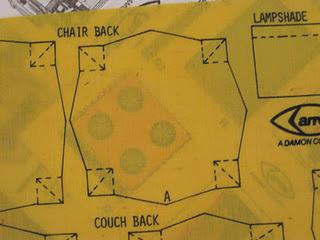 I love the printed fabric. The upholstery should be easy. And if I don't want to use these colors, I could photocopy this and use it as a pattern. Underneath the fabric is the sheet of graphics showing through.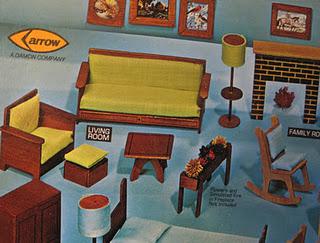 Really cool construction of the pieces; there is a lot of possibility there. I actually see this furniture (already completed) up for auction all the time.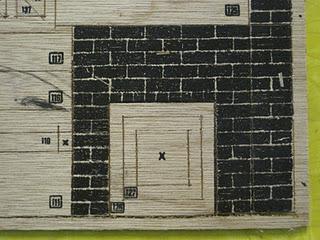 My favorite it this fireplace. I have a small collection of fireplaces (you need a warm home!). I haven't started any of this yet because I have to finish a few other projects first. I think I'm going to take a day off of work sometime and play around with this. It's really amazing.