Hey everyone!
It's been a long time since I've written up a beauty review but I have been trying out a good amount of products recently and really wanted to write a Vieve Skin Dew Review.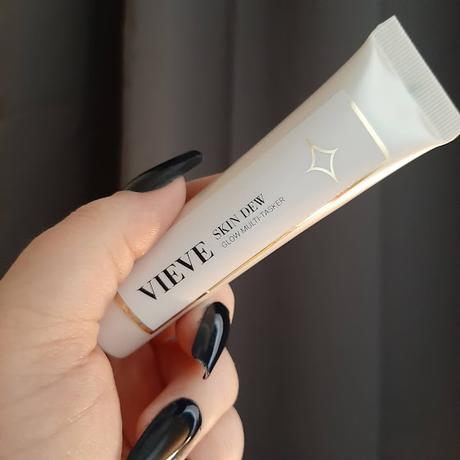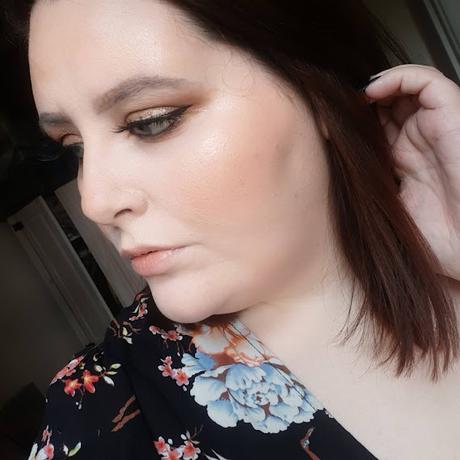 If you don't know much about the brand 'Vieve', it was created by the makeup wonderwoman that is Jamie Genevieve. If you haven't heard of her, then I've linked her channel so you can go and have a wee skeg at her videos. If you havent got much time on your hands, maybe consider watching her videos when you do have time -- you'll become addicted very quickly.

Vieve Skindew costs £19 and is available from the Vieve website and Cult Beauty. I bought it with my own money (this was not gifted but JG, if you're reading this, send me your entire collection, I'll repay you with happy thoughts).
Anyways, jokes (kinda) aside, as you all know, I am a highlight lover. I love to glow and this has been described by people as being like 'a glow from within' which sent me straight for the 'add to cart' button. 
The package arrived within a couple of days and I was into that packet quicker than my boyfriend can tuck into a bar of chocolate (That's really bloody quick BTW, almost as quickly as I can eat a bag of Doritos).
The packaging is sleek, packaged in a white box, The tube itself (which contains 20ml of product) has a glossy finish and a matte black lid. 

I always find applying liquid highlighter with a brush to be a bit of a faff, so for initially trying this, I used the palms of my hands. I applied a squish of the product onto my palm, rubbed them together (gently) and then pressed it onto the high points of my cheeks. This gave me a really nice subtle dew, but I was really going for that 'pop' of glow, so I applied some using my fingers which really hit the spot.
The texture is tacky but not heavy. I didn't notice any pilling or product transfer (i've been using this for 4 months) and it doesn't 'sit' on the skin. My hair didn't get stuck to it and the 'glow' wears really well throughout the day. I've been using this quite regularly and I haven't had any breakouts from it either.
The Vieve Skindew is quite unlike any other liquid highlighter that I've used before, in fact, it's quite unlike any other product I've used before, so finding a dupe for this in the drugstore would be quite difficult. Personally, £19 for this might seem a tad steep, but it's so worth it. A small amount goes a long way and it's a unique product that you are unlikely to have similar of in your makeup collection. 
If you have any posts of Skindew - send me them! I'll share your content on my insta stories :) (insta @hollysturgeonofficial)
What do you think of Skindew? and Vieve in general? Let me know your thoughts and as always thanks for visiting my blog! 
Holly x