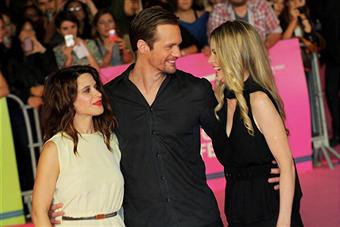 As you know Alexander Skarsgard, Kristin Bauer van Straten and Valentina Cervi appeared at the Roma Fiction Festival in Italy last night and today. We've already shown you some pics…now it's time to show you video coverage!
This first one is of Alex with some fans.
This next one is a video from Rai TV, where they interview Valentina and Kristin! Please click on the image below to watch it. Unfortunately, most of this video is in Italian.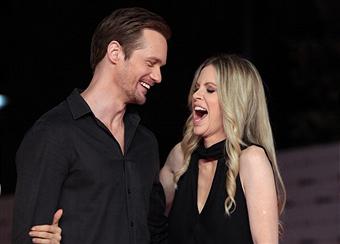 From the looks of things…the True Blood cast (especially Alex) are very popular with Italian fans!
Thanks to AlexanderSkarsgard.net for the head's up on these videos!