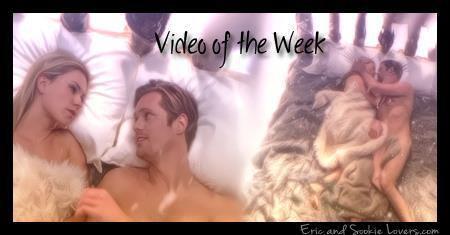 We hope everyone is having a great Sunday, and of course it's that time of the week when we share with you some beautiful Eric & Sookie moments.
This week's video comes from the brilliantly talented  SkyxLines
Eric & Sookie in "Everytime we touch"
And don't forget to show the maker some love by visiting them on You Tube right here and giving the video another "like".
.