Hey Eric & Sookie Lovers!
Charlaine Harris was interviewed by the Wall Street Journal recently!
In it, she talks about Eric & Sookie, her thoughts on True Blood and incorporating Hurricane Katrina into her novels!
You can watch the interview below!
While we're at it…check out the new book cover of Dead To The World, with the True Blood tie-in! What do you think?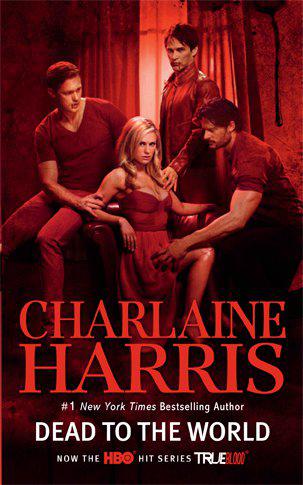 Here are my thoughts…WTF? 

Why are Alcide and especially Bill on the cover of this book? Bill was in Peru the entire time…Alcide wasn't even mentioned.
What are your thoughts? How does this cover make you feel?
Share them both below!