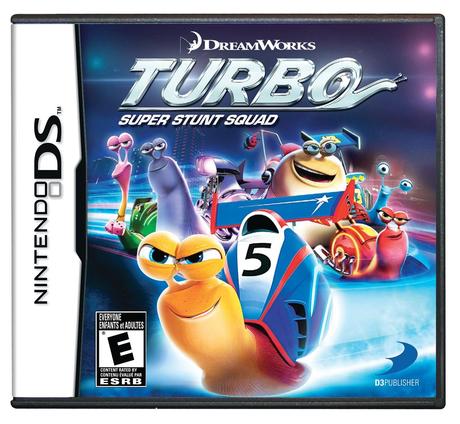 If your kids loved Turbo at the movie theater, they'll be thrilled to keep the fun going at home with the new Turbo video game! Turbo: Super Stunt Squad is especially ideal for kids who like racing games.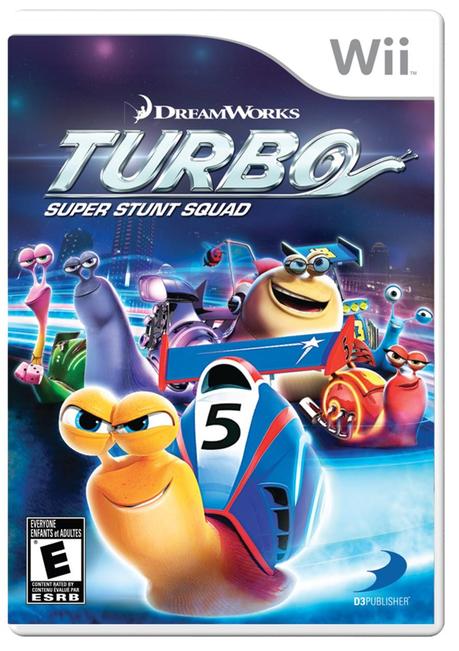 Turbo: Super Stunt Squad is available for the Nintendo DS and 3DS, PlayStation 3, Xbox 360, and Wii and Wii U. My kids received a DS game for review. They like that players can select their own character to play, such as Turbo, Smoove Move, Whiplash, Skidmark, and Burn. Of course, my boys' favorite character was Turbo! You can customize each snail's shell with various colors, patterns and stickers, and each one has its own set of skills.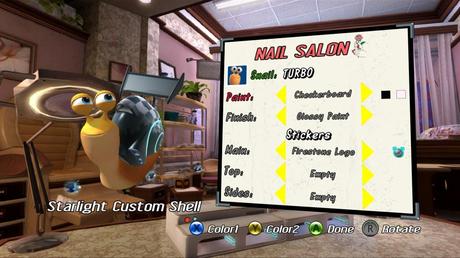 The characters can perform their own stunts, such as jumps, drifts, slides and flips. One of my boys told me that the back flip is the best move! Check out Skidmark doing the slide below: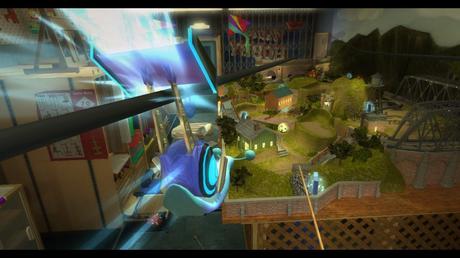 Players can participate in a standard race (my twins' preference), timed trials, and tournaments.
The DS version is a single-player game, but you can play with two players on the Xbox 360, PlayStation 3 and Wii U, and up to four players on the Wii. Use objects like taco trays, tires, and hot sauce packets to perform zany stunts. My son likes the "tomato power" best because it makes his character bigger. Turbo: Super Stunt Squad is rated E because it's fun for everyone!