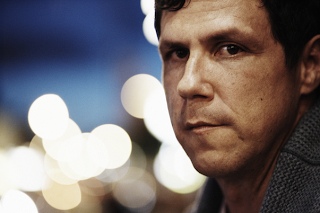 Veteran, singer-songwriter,
Damien Jurado
just released this video the other day for his song, "Silver Timothy". The folk-pop song is the first single off his upcoming album,
Brothers and Sisters of the Eternal
Son
, which is set for a January, 21, 2014 release.
Jurado
has been around for quite some time on the indie rock scene, this being his eleventh studio album. Yet, for this video he does a great job of combining human emotion and the beauty of nature, which goes over very nicely with
Damien's
sound.  Check out the video below.
Fresh?
Posted in: Damien Jurado,Folk,Indie,Pop,Video