Anna Paquin presented at Emmy Awards Sunday night – along with Scott Caan from Hawaii Five-O and Entourage! Together, they presented the award for Outstanding Variety, Music or Comedy series!
Watch the video below!

Wait a minute…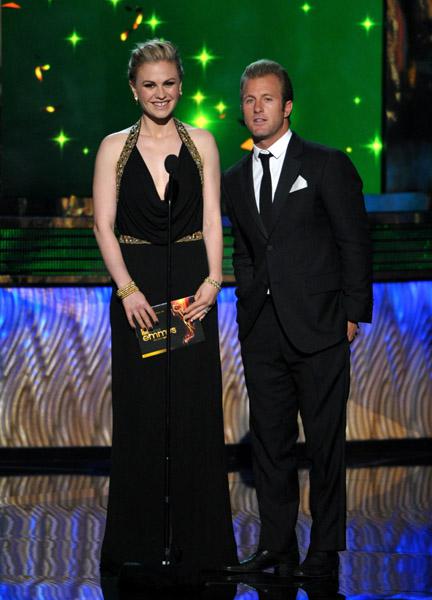 Looks like either Anna is wearing very high heels or Scott Caan is shorter than I knew. WTF?
I LOVE The Daily Show with Jon Stewart and I'm glad he won! Although, some of the others are good too!
What do you think about the Awards, the winners…anything at all?
Share your thoughts below!