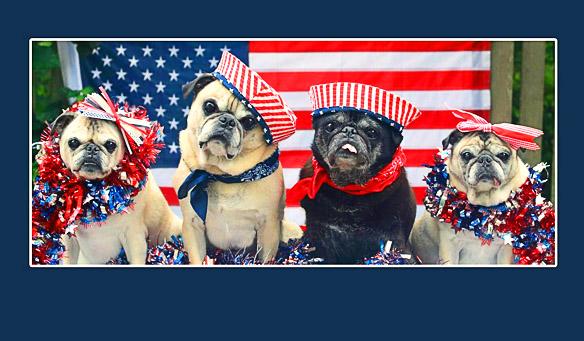 4 adorable Pugs celebrate Independence Day on a Patriotic Float | Facebook

While we celebrated the adoption of the Declaration of Independence here in the US this past week, many of us celebrated with friends and family with festivities that included outdoor activities like barbecuing and fireworks. But did you know that the Pet World also had their own celebration? See how four Pugs celebrated Independence Day by parading in one of the most festive floats we have ever seen!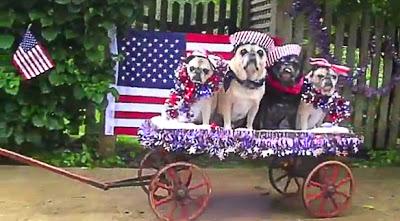 These patriotic Pugs parade on a 4th of July float! | YouTube
Gretta Rose, Clara Francis, Riley Steven, and Oliver James are 4 adorable Pugs whom are one of the internet's most beloved dogs. Their mom is a professional photographer who enjoys dressing them in festive costumes to match the occasion. See how these Pugs celebrated the 4th of July by parading down their street in patriotic costumes!
VIDEO: 4 Pugs parade on a festive float on the 4th of July!