It's a very cruel irony that a Victoria's Secret store opened at the Perth airport a few months after we left Perth. I used to drop Tiger off at the airport every month when we lived in the city, now that we are in the country I don't drop him off so have never got to visit the store. Life is cruel. Luckily for me Tiger regularly comes home with a little pink bag full of pretties for me. On his latest return he bought home something I've been wanting for ages, Beauty Rush glosses! He'd tried to buy these in the past but they didn't have them, so when he saw them the last time he was passing through he grabbed them. I'm obsessed with them, I haven't worn any other glosses since I got these.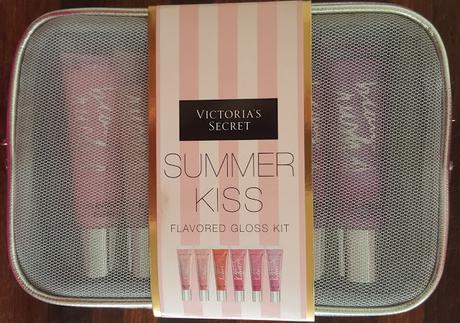 Look how pretty they are! There are six glosses in the kit; Guava-Voom, Indulgence, Citrus Kissed, Love Berry, Candied and So Jelly. They all apply clear, even the shimmery ones. At a guess I'd say that they might give a slight wash of color to pale lips, but for those of us with pigmented lips they all look clear. 
I'd happily only use Beauty Rush glosses for the rest of my life, they're perfection. They taste great, are as hydrating as a lip balm, last a few hours before I need to reapply and they aren't sticky. Perfect.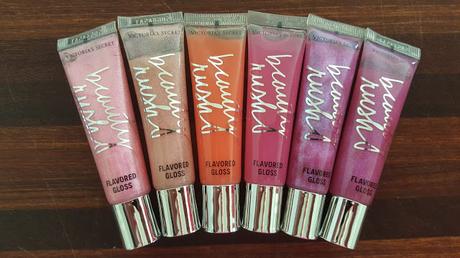 Ingredients: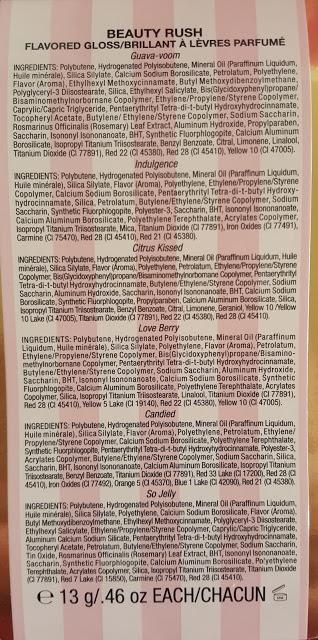 Have you tried Beauty Rush lip glosses? What flavor should I get next?