Paper flowers in red ,blue and white galore! I had the honor of doing some 200 odd boutonnieres and corsages for veterans, some pictures to see!
I had made these easy buttonhole roses changing up some techniques and create a simple and yet elegant roses using simple crepe paper folds.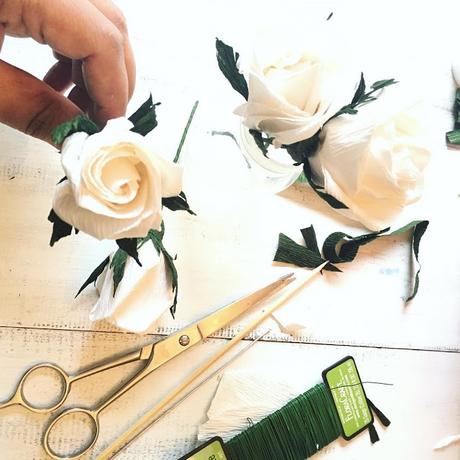 The set of 75 paper rose buds below!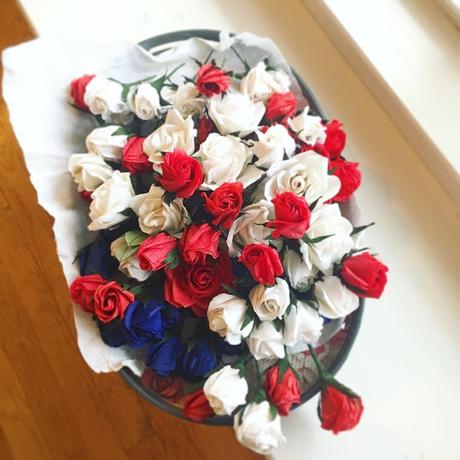 The paper roses made from crepe paper fold you get in craft store I bought these from ACmoore see my supplier list for more places to buy paper.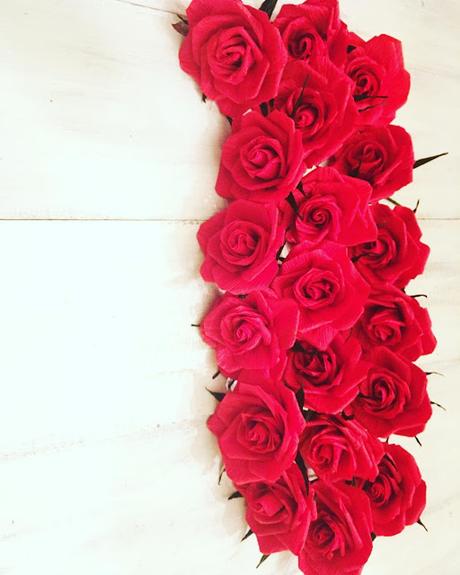 enjoying crafting #paperroses #crepepaper #acmooreinspired #sjpaperflowertips for tips for DIYS . #flowermaking #florist #paper #designer #paperartistcollective #gatheringslikethese #godbless #artandcraft #paperflorist #largepaperflowers #floralphotography #floralphotography #paperflowers #weddingstyle #weddinginspiration #weddingphotography #weddingindustry #papercut #paperfolding #paperartist #crepepaper #visualmerchandising #floralfixA post shared by Maria Noble Crafter,Designer (@paperflowersjude) on Nov 4, 2017 at 8:02am PDT
The collections of paper corsage the wifes of veterans! Each has a paper leaf cut via cricut explore,getting to love the machine!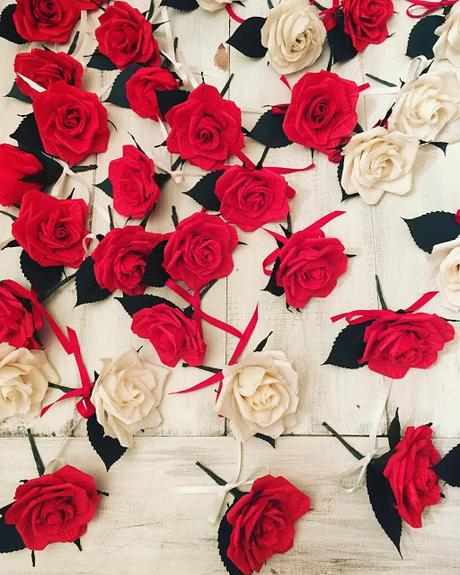 Stay tuned for exciting projects  I am working on for clients!