Bird wedding cake topper have been quite a favorite with my business especial for a garden wedding or a rustic wedding in a barn.This order came all the way from New Zealand!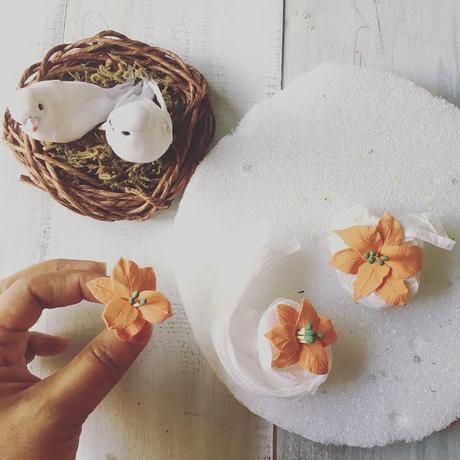 Botanical art is making a great come back in both stationery as well as in art so I think these nests and more botanical art especially flora and fauna is going to make a big comeback this season and in the coming months! Great season for nature lovers some samples  from stationery I love below: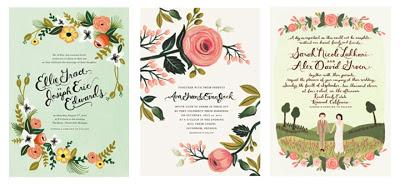 Rifle paper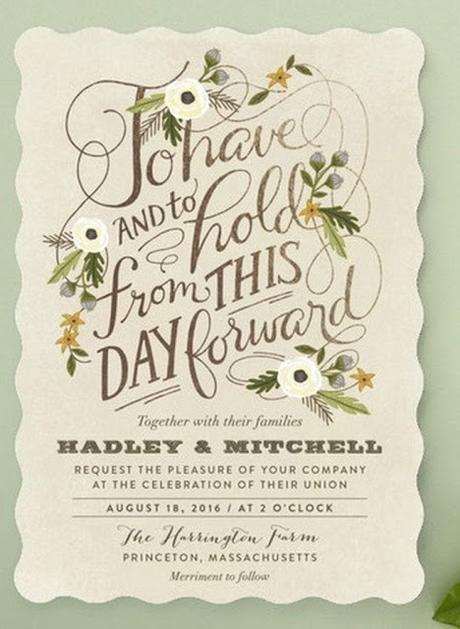 via French kitten
The bride saw my other bird bride and groom toppers especially the forget me not cake topper and ordered this,she wanted me to match her invite which is a botanical watercolor based invite with a beautiful garden woodland theme,unfortunately the bride wants to keep the invite a surprise so I am not sharing hers...
The birds sit in a handmade nest a great alternative to a fondant bird topper.The 3 layered painted cake in shade of oranges with sit atop another large nest.. gorgeous cant wait for the actual pictures to come back..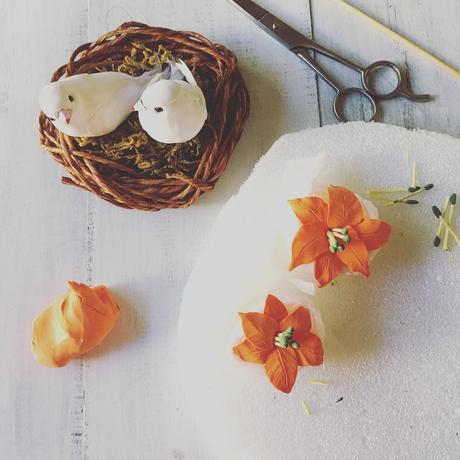 The flowers featured here are handcrafted lilies blue fillers and pettite forget me nots in white and orange as filler flowers with some berries to suit the invite.. Yasmin has such good taste that she directed me most of the ideas and it was an easy topper to make.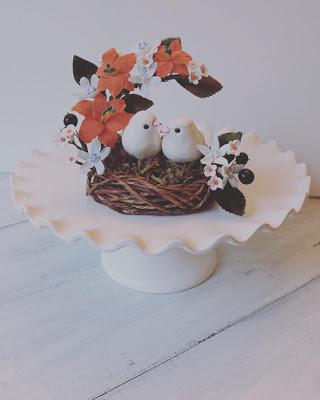 Ideal for nature lovers, this whimsical and rustic ,woodland themed wedding topper is a creative way to display your love for each other. You can set it on top of your wedding cake, bridal shower cake, or display it on your guest book table.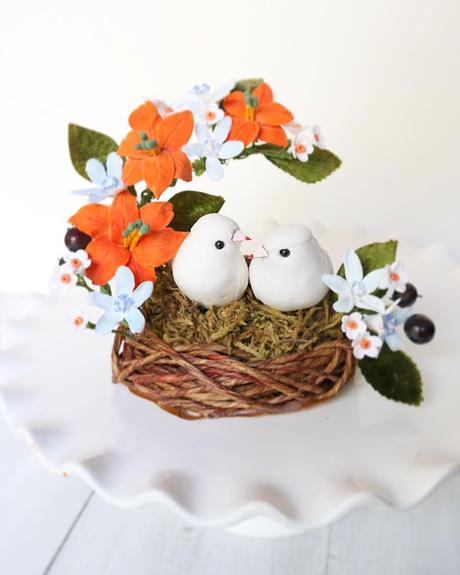 Here are some ideas you can pair it with.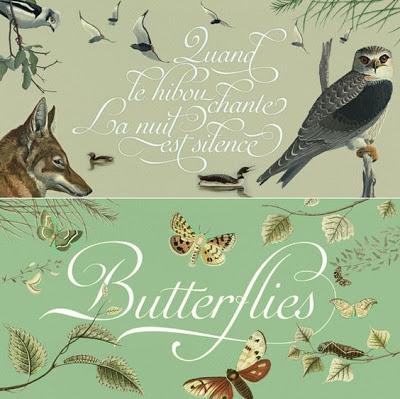 I would love to credit the above but did not know the source..