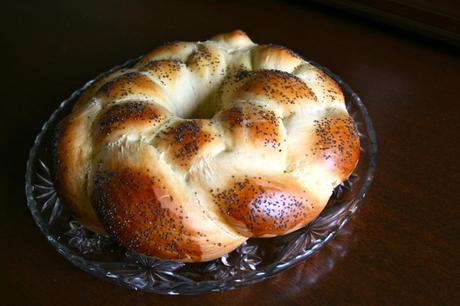 Hard to believe that Lucille Amelia is nearly 14 inches long. That is, until I feel her strong kicks on the right side of my stomach. She's most active in the mornings and evenings, and she's especially fond of all things sweet: apples, bananas, and grapefruit. My stomach grows and stretches daily. It's fascinating to observe what a difference 48 hours can make! Last night, as I stood in front of my full-length mirror, I marveled at the curves and changes in my body. How I had gone from stick-thin Monet to this woman with a round and beautiful pregnant body.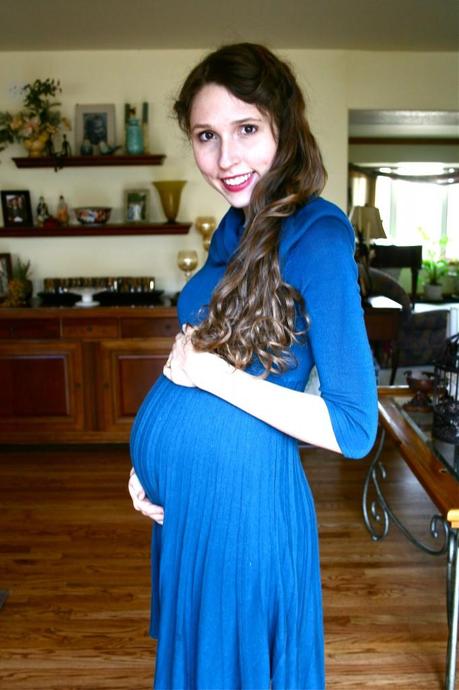 My appetite has also been growing steadily. I discovered a new pregnancy craving last week: honey wheat bagels with thin slices of provolone cheese (toasted, of course). I've been eating my bagel and an apple with peanut butter before going to bed (which isn't a small meal in the least) but for the past three nights, I've wanted to eat not one, but two of those honey wheat bagels with cheese! I just can't seem to get enough food!
I've only gained about 9 pounds during my pregnancy (which seems shocking considering how large my stomach has grown) so I'm listening to my body and eating two bagels whenever I feel the urge.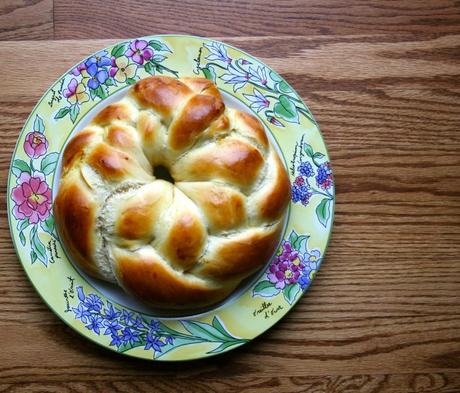 And recipes like this challah bread have also been whetting my appetite. On Monday, I made a big batch of homemade chicken soup, which was perfect for the cold weather we've been having in Colorado this week. Two loaves of challah bread rounded out our meal.
I've experimented with several different challah bread recipes over the past few years, but I can wholeheartedly admit that this one is my favorite. Many challah bread recipes call for egg yolks, instead of the whole egg, which is not only more time-consuming, but wasteful too. This recipe calls for four whole eggs (Praise the Lord), a 1/4 cup of honey, and a generous sprinkle of poppyseeds. Even better, the dough rises beautifully and is pleasant and cooperative during braiding.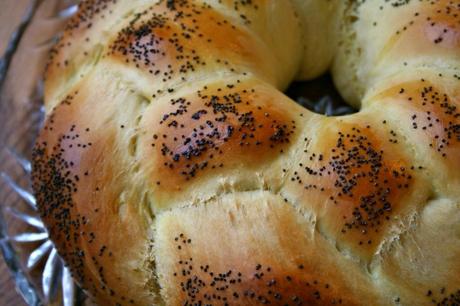 But we all know the real test comes at first bite. This dough is light and airy, slightly sweet and full of flavor. Ryan enjoyed this challah bread for dinner…and for breakfast the next morning. Neither one of us could get enough. This recipe would be perfect for Passover or for Easter. It presents beautifully and tastes even better. So make what I'm calling the "best challah bread" and invite a few friends over to tear into its golden ring.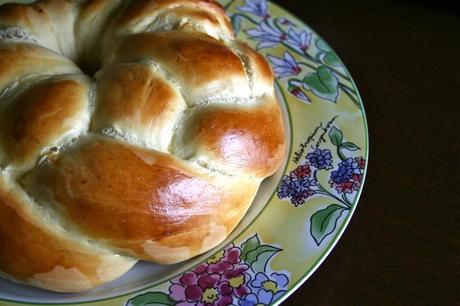 Very Best Challah
Yields: two loaves
1 1/2 cups warm water
2 tablespoons active dry yeast
1/4 cup plus 2 teaspoons sugar
6 cups all-purpose flour
2 teaspoons salt
1/4 cup honey
2/3 cup canola oil
4 large eggs
Egg wash:
One egg yolk
One tablespoon water
One tablespoon honey
In a small bowl, combine 1 cup water, yeast, and 2 teaspoons sugar. Allow to sit until yeast begins to foam, about five minutes. Meanwhile, in the bowl of your stand mixer (or other large metal bowl) stir together flour, remaining sugar, and salt. Set aside.
In a medium bowl, whisk eggs with honey, oil, and remaining 1/2 cup warm water. Add both egg mixture and yeast mixture to flour. Using the dough hook on your stand mixer, knead for 7-10 minutes (alternately, knead by hand). Your dough should become smooth and elastic. Do not be alarmed if it sticks slightly to the bottom of the bowl.
Remove dough from bowl, kneading in additional flour if too wet, and place in a lightly oiled container (allow enough room for dough to double in size). Cover container with plastic wrap and allow to rise for 2 hours.
Divide two into two balls. Working on one loaf at a time, divide dough into three parts. Roll each part into a long, 16-20 inch rope. Join the three ropes together at the top and braid together dough. If desired, you can form a wreath with your braid, or you can simply bake as is. Place wreath or braid on a parchment lined baking sheet. Repeat the same process with the second ball of dough.
Allow your dough to rise for 20-30 minutes while you preheat your oven to 350 degrees Fahrenheit. Before baking, brush both loaves with egg wash. Bake for 30-35 minutes or until loaves are a deep and rich golden color. Allow to cool slightly before serving.
Monet
Anecdotes and Apple Cores