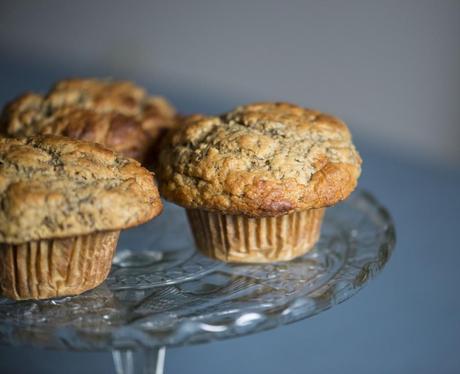 A good day. May 9th. Ryan and I are celebrating our FIVE year wedding anniversary today. Over the last five years, we've walked through good and bad.  Suicides and car accidents. More funerals than I ever thought we'd have to attend. We've moved across the country….three times. We've traveled across Europe and started creative businesses. We've fallen deeper in love. We've experienced unspeakable heartache and uncontainable joy. And of course, we brought this little light into our world. We are so blessed. This morning, we went to the church we got married at and took these pictures.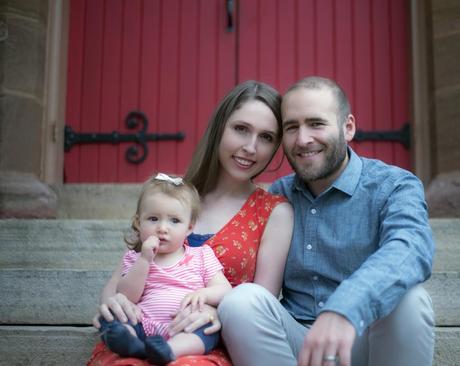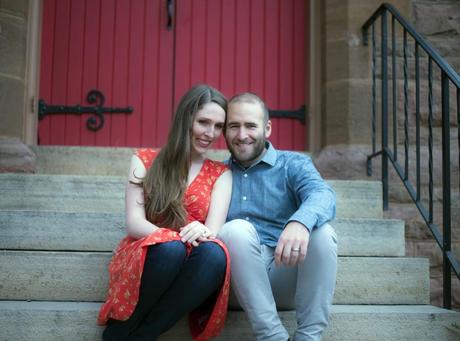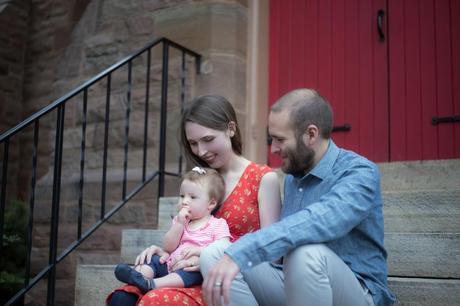 I am still very much in love.
And because this post is full of good things, I had to share my favorite banana muffin recipe. I make these every single week. Four large and ripe bananas lead to a moist and sweet muffin that needs no additional sweetening. No sugar, no maple syrup, no honey. Once you make them, you won't go back. You don't need sugar when you've got a bunch of ripe bananas! These are especially ideal for little ones. I love baking treats that aren't loaded with preservatives and sugar. I think you will too.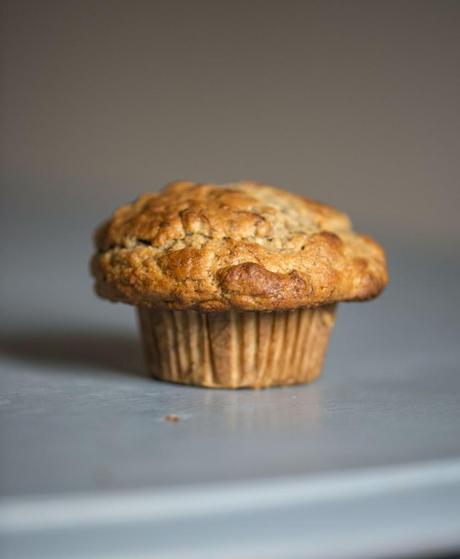 Very Banana Muffins
4 LARGE and RIPE bananas (if bananas are small, use five)
4 TBSP butter, melted and cool
1 egg
1 1/2 cups all purpose flour (whole wheat flour works well too)
1 teaspoon baking soda
1/2 teaspoon sea salt
1/2 teaspoon cinnamon
Preheat oven to 400 degrees Fahrenheit. Line six regular muffin tins (you can also make a batch of 12, but the muffins won't be quite as large).
In a bowl, mash together bananas until smooth. I will often use my kitchen aid and paddle attachment to achieve the desired consistency. Add in melted butter and egg. Stir until well combined. Add flour, baking soda, sea salt, and cinnamon. Fold in dry ingredients with a spatula. Do not overmix. Distribute batter into prepared muffin tins. If using six muffin tins, your batter will almost overflow. Don't worry. Bake in preheated oven for 20-25 minutes or until a toothpick inserted in the middle comes out clean.