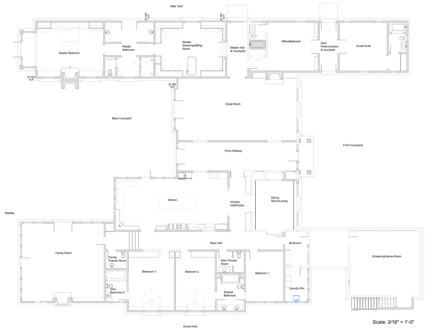 A few days ago I finally I had the opportunity to participate in a private behind-the-scenes tour of a most spectacular new home – led by Veranda's Features Editor Linda Sherbert.
Nestled deep in Mandeville Canyon in the Brentwood neighborhood of Los Angeles, is "Lifestyle Architect" Windsor Smith's 8,300 square-foot Federal Style showhouse.  This magnificent newly constructed equestrian estate designed and spearheaded by Windsor, exudes an east coast vibe with west coast design sensibilities – with the most spectacular results.
The floor plan, spatial relationships and architectural details alone will inspire any designer, architect or homeowner. Now couple that with spaces decorated by some of LA's hottest designers like Martyn Lawrence-Bullard (the screening room), Richard Shapiro (the great room), Peter Dunham (guest bedroom & study) and Kathryn M. Ireland (the stable – where she's actually included a photo of herself as a child sitting on her horse – authenticity at it's finest) and you have the ultimate in design collaboration!
The House of Windsor is open through July 17 to the public. I highly recommend you visit – it's a must see!
Full coverage of this heartfelt project will be released in the October Issue of Veranda so for now I'll only tease you with a few images.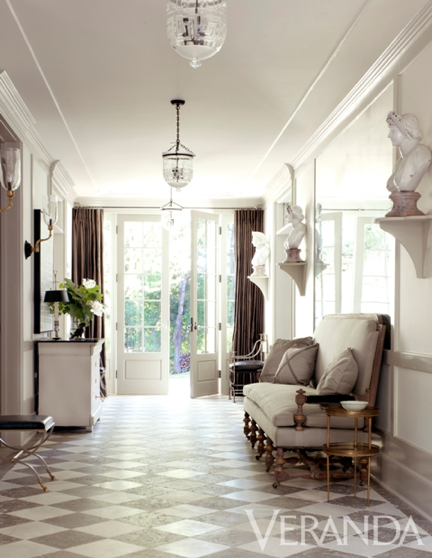 Photo via Veranda   Entry Hall Design by Windsor Smith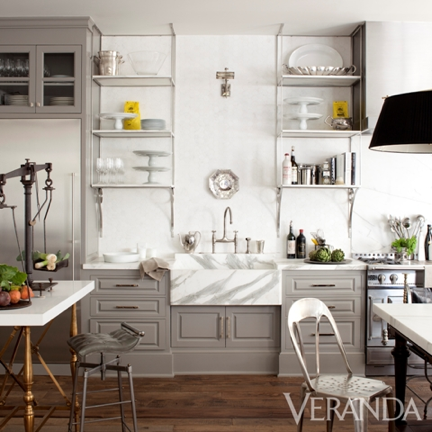 Photo via Veranda   Kitchen Design by Windsor Smith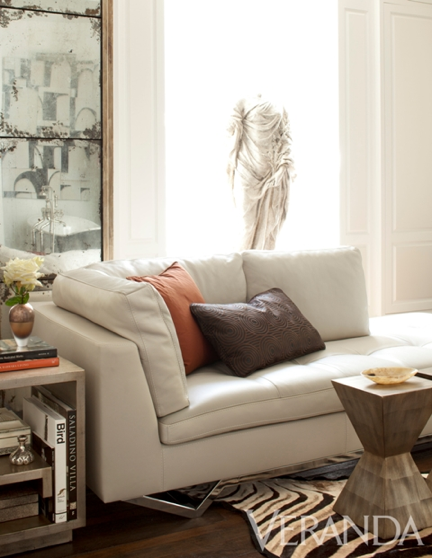 Photo via Veranda   Master Dressing Room Design Candace Barnes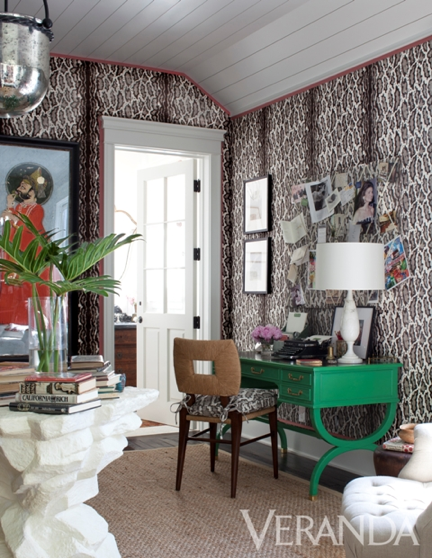 Photo via Veranda   Lady's Study Design Peter Dunham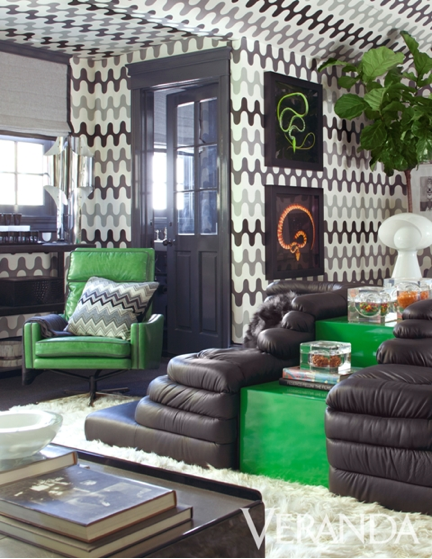 Photo via Veranda   Screening Room Design Martyn Lawrence Bullard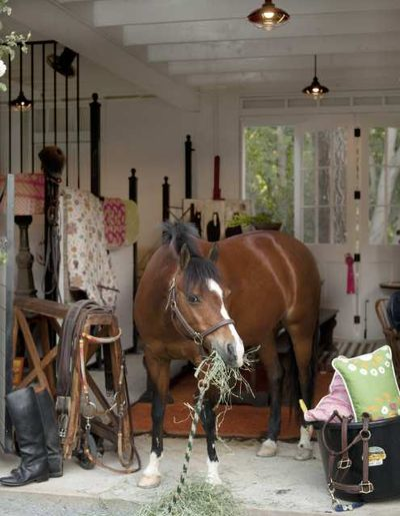 Photo via Veranda   Stable Design Kathryn M. Ireland
Stay Inspired!