When thinking about design projects to tackle in your home, hallways can often be overlooked.  Unlike the foyer, hallways are typically thought of as transition spaces, but the reality is…hallways are rooms too!  The amount of foot traffic that passes through these corridors can rival 405 Freeway at times.  Aside from the occasional gallery of family photos, most hallways remain under-stated under-designed and under-whelming.  But the reality is these passageways have a loads of potential for creative expression and functionality and should be treated with the same love and attention as the other rooms in your home.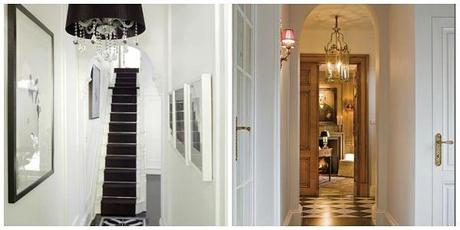 Images Via: Decorpad and Pinterest
With a few key design elements you can turn a neglected hallway into a great looking space that you enjoy everyday during your "rush hour" traffic.
Add a Punch of Color:
Many hallways can seem small, cramped and dark. This can be a great place to go bold with some pops of color.  There are several ways to achieve this, depending on your comfort level.  From colorful artwork adorning the walls, to simply painting out the doors or walls in your favorite shades,  the hallway can benefit from a burst of color.   Consider introducing a colorful floor runner, painted furniture pieces or accent with colorful accessories.  A small console table with a bouquet of flowers, a colorful stack of vintage suitcases, or colorful frames for family photos can all add a touch of boldness to liven up your hallway.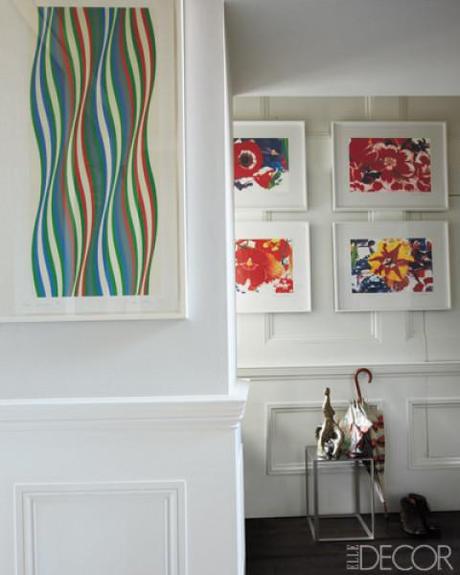 Image Via: Elle Decor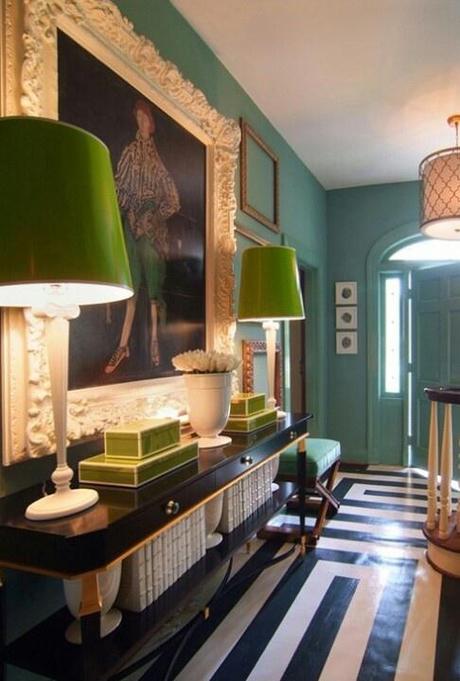 Image Via: Pinterest
Showcase Your Collectables:
I know a lot of us have some unusual objets which we've collected from our travels over the years.  The hallway is an ideal space to showcase those unique finds as they will instantly add to the personalization of your home and create points of interest or focal points. Whether it's a quirky find from an antique shop or objects from exotic ports, find the perfect spot to highlight them down the hallway.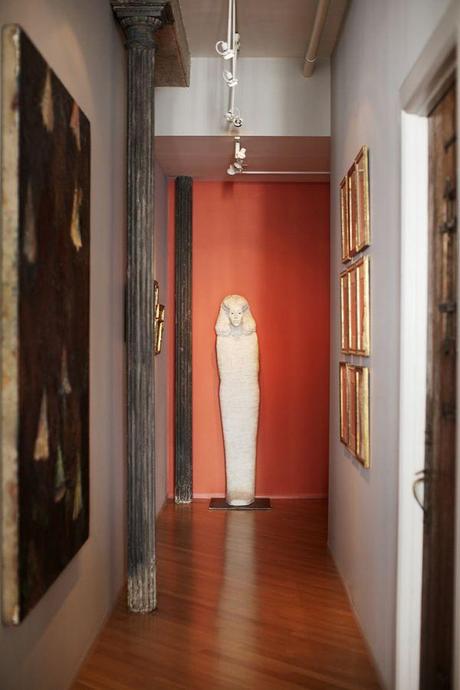 Image Via: Rue Magazine
Extra Storage:
No matter the home, extra storage space is always a welcome feature and the hallway can be a great place to find it.  Narrow shelves can be recessed into the walls to hold books for households of avid readers or to showcase anything from trophies to treasures.  Hallways near entrances can have unique coat hooks and wall-mounted mail sorters to help keep the home organized.  You can also take advantage of the space between studs in your wall and create small built-in cabinets that can store anything from rolled-up linens to seasonal decorations.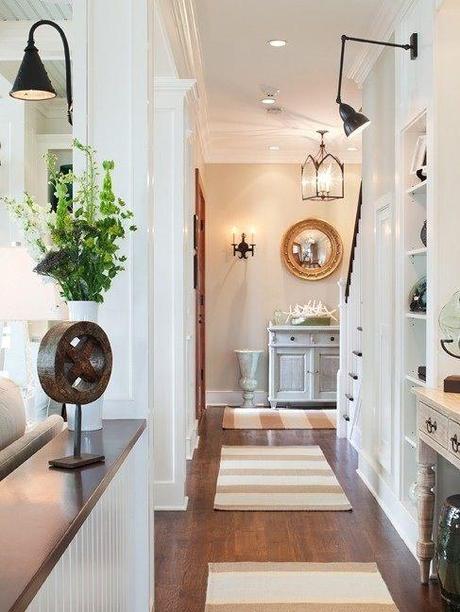 Image Via: Pinterest
Integration:
Transforming your hallway from a walkway to a utilitarian and functional area is a great idea if you have the space.  Console tables are an incredibly versatile addition to any hallway, and with the addition of a small chair can easily make a cute and functional desk area.  If you have a wide enough hallway or landing off your staircase, add a window seat along with bookshelves for a quiet spot to rest, reflect and read.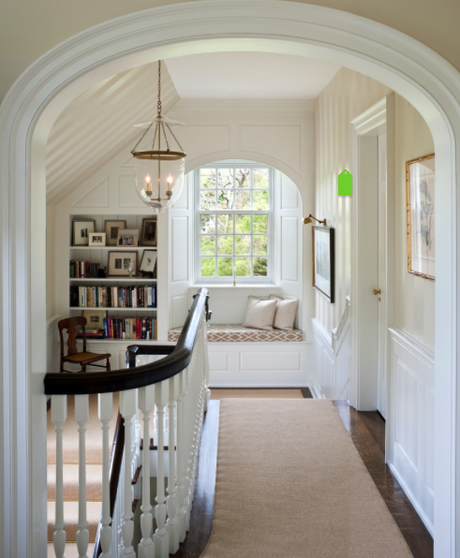 Image Via Houzz
There are so many creative ways to spruce up all types of hallways…so don't let yours go to waste!
Call 310-788-0990 or 
contact me
 for additional design tips for your home or for help with transforming your space.