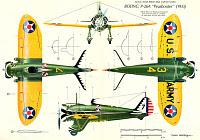 Length: 11 Pages also available in Audio Download
Genre: Fantasy Hugo Award Finalist
Non Spoiler Introduction
Girls are foreign. Girls are especially foreign when the quest is to hook up with them at parties.  These girls are even more foreign than the confounding Janes who enter into our lives.  
Quote
Understand me, all the girls at that party, in the twilight, were lovely; they all had perfect faces but, more important than that, they had whatever strangeness of proportion, of oddness or humanity it is that makes a beauty something more than a shop window dummy.
Writers Note
The everyday teenage world is a fantastic world full of unexplained mysteries.   It is a dawning period.  A period where a good author can draw from again and again.   The world we lived in as teenagers was new and exciting. It is okay to leave the story unfinished and in a way full of mysteries that will never be explained.
Tidbits
The proper way to say Pernod is not Per Nod but Per KNow.  I learned that listening to Neil Gaimon's reading of his story.
Neil Gaimon wrote the fantastic Sand Man a comic novel par excellence. 
This story was a finalist in the Hugo Award for Short Story.