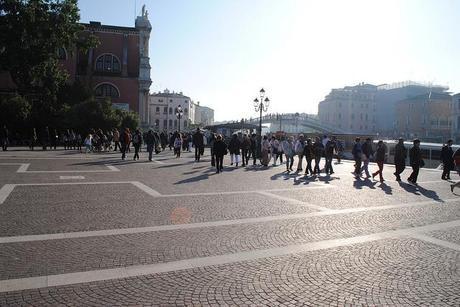 Exiting the Ferrovia
We arrived in Venice in the very early morning. It was around 6:30am when we pulled into the station. When we got off the train we expected to see a deserted city around us but in a city like Venice, there is never a quiet moment. Hundreds of commuters, early risers and tourists poured into the city.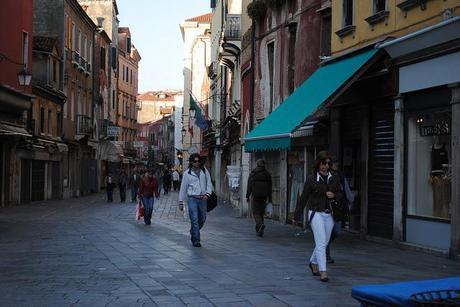 Walking down our main street to our hotel
The air was completely different as we walked down the streets, beside the water, over to our hotel. Everyone had warned me about the bad smell in Venice but nothing ever smelled bad to me throughout the whole trip. It smelled wonderful, fresh and bright. The cobble stones below my feet were full of color and character. Their simple but decorative designs made ever walking down an everyday street a delight.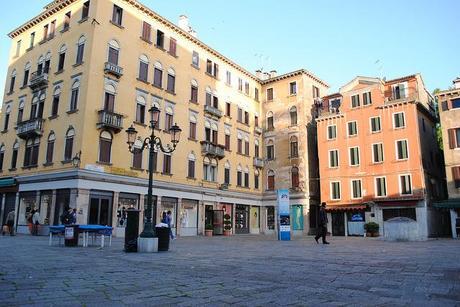 Admire the beautiful street lamps with pale pink murano glass
We made our way over to our hotel, which was only a few blocks away from the train station. As we turned onto the street with our hotel, it came quieter and quieter since this was not a popular or well frequented street. It was incredible to see the street like this. Our hotel wasn't open yet so we parked ourselves and our bags down on a small bench in the middle of the square. Our hotel was located in the Campo San Geremia, named after the church San Geremia. This gorgeous 11th century church would be our backyard for the next few days and we were content to sit and marvel at its beautiful facade. The few street cleaners we saw around the church were sweeping the cobblestones with actual wicker brooms. It was incredibly old fashioned method but made you feel like you had just been taken back in time, and one that worked like a charm too.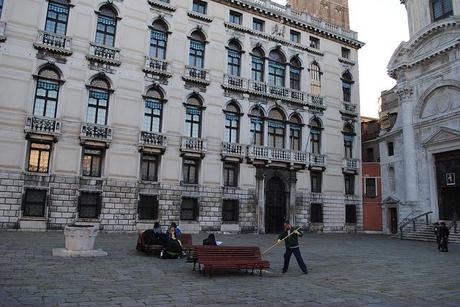 Campo San Geremia
When our hotel finally open we were excited to get inside, drop our bags and set out on our first journey down the Grand Canal. Unfortunately, even though the hotel was open we couldn't check in until 2pm so we had to simply drop our bags off and leave without securing them inside our rooms. We were hesitant about this but the charm and excitement of the city urged us to just do it and get on with our day. (Our bags were fine in the end and we were happy we got out and about right away) It was around 9pm when we finally left our hotel and excitedly scampered down the now busier street, over to the main boat station!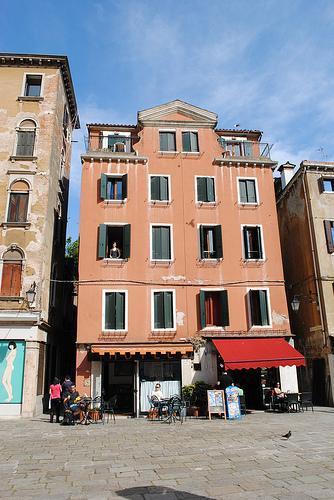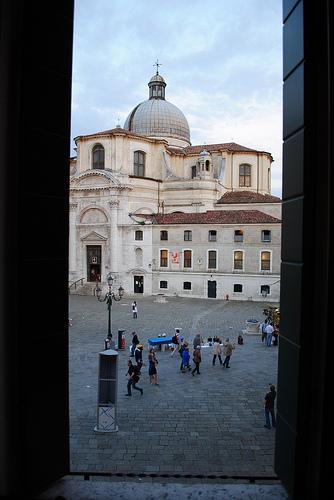 (left) Our beautiful hotel San Geremia, (right) The view out one of our windows