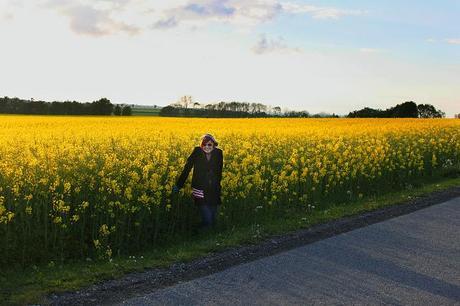 Areo or Ærø is one of the towns that doesn't get a lot of attention but is a hidden gem that any traveler who is anxious to find something a little bit different should definitely try and visit. One word of warning, or perhaps a word to peek your interest, Aero is generally a summer destination for tourists and even for semi-residents themselves. During the months of September-May most of the shops, restaurants and activities aren't open either at all or are open on a very limited schedule. That being said, I visited during one of this low-traffic month and my experience was fantastic. There was something about visiting a seemingly uninhabited land decorated in antique Danish architecture that felt like you were an explorer, discovering something hidden from the ages and history books.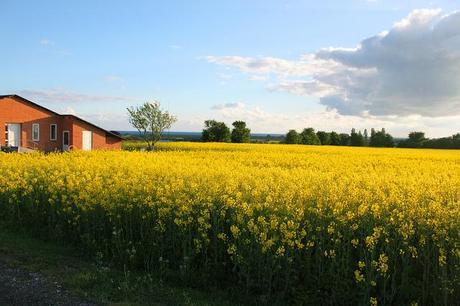 Ærø is a tiny island on the the Danish Baltic Sea - only 30 km in length and 8km wide. But it being so small makes it the perfect place for travellers to visit and explore either on food or by bike (as is very popular with the Danes).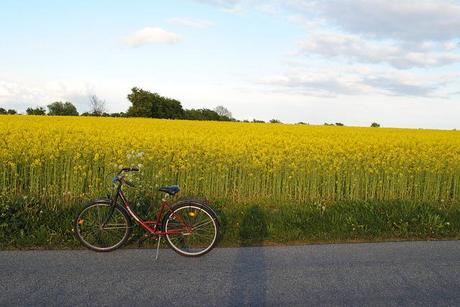 The island is mainly populated by small farms and 14 different villages dot the hills and valleys. The largest village is Marstal with a whopping 2,340 inhabitants. After that, the largest is Ærøskøbing with 978 and Søby with 598!! This alone was reason enough for me to want to travel there. These bitsy villages have such an amazingly, tight knit atmosphere as everyone needs to work so close together for their little island to prosper.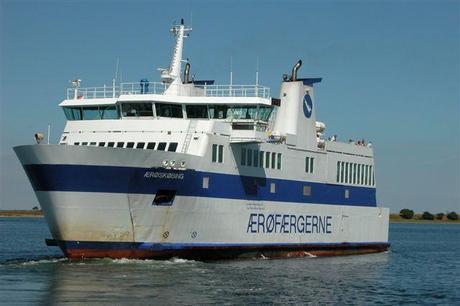 Getting to the island can be a little tricky but well worth the extra planning. Svendborg is your best bet to start from to get to the island. It's the largest town with a Ferry over to the island whose train schedule compared is the most frequent. The walk from the train station to the Ferry platform is a short one and there is an adorably quaint Bed and Breakfast beside it which offers incredible food and drink for you to enjoy if you find yourself waiting a few hours for the ferry.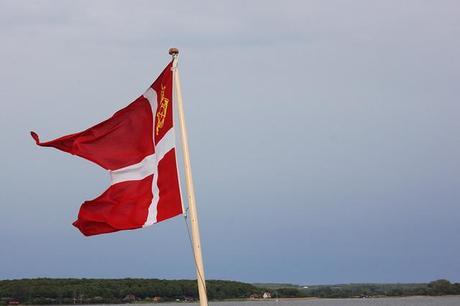 The ferry itself has some food options on it too if you find yourself rushing to meet the ferry without having eaten. You buy your tickets aboard the boat, and be sure to buy your return ticket as it's cheaper to do it that way rather than pay each direction. If your trip takes you there in the month of May, be prepared for an amazing site as you cross the sea. As you sail towards Aero, fields of gold begin appearing in the distance. The golden color is produced by the blossoming flowers in the fields and farmlands. Against the bright blue seas and the white flurry clouds it's a color spectrum unlike anything I'd ever seen before.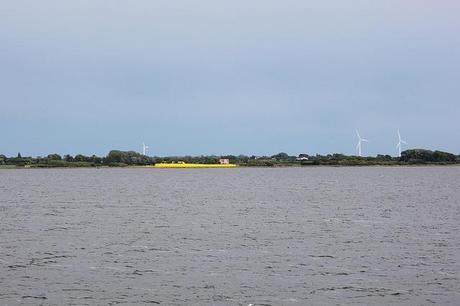 When you arrive from Svensborg, you'll dock in the town of Ærøskøbing. Many small Inns and Bed & Breakfasts are located in Ærøskøbing but we opted for another experience popular on the island: A guest house. We stayed at the Harmoni Guesthouse run by the sweetest couple Eckhard and Marijanne! It was the most adorable guest house I'd ever stayed in and they were a joy to be guests of! I cannot express just how much we enjoyed this place and our wonderful hosts! When we arrived in Aero our host was there to pick us up, (something many of the guest houses in the area offer) as there are no frequent buses or no cabs to get you to where you're going. So unless you plan on walking - be sure to make an appointment for a pick up with your host.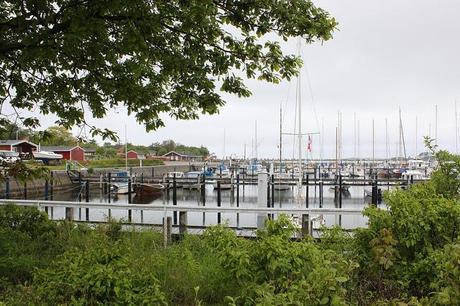 The Ærøskøbing Docks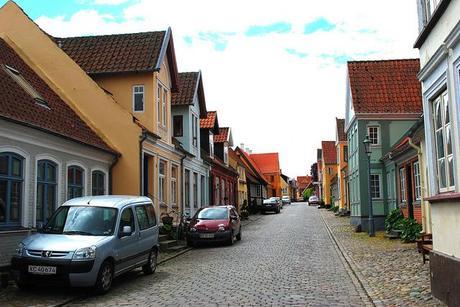 The Village of Ærøskøbing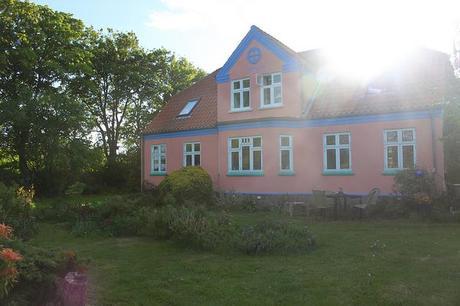 Our Guest House

 Our host was a lovely old man named Eckhard, who told us all about the history of the island as we drove up and down hills, throughout farmland towards our destination. Their guest house is steps from the sea, has to most incredible view of the gorgeous Baltic sea and even has it's own llama farm.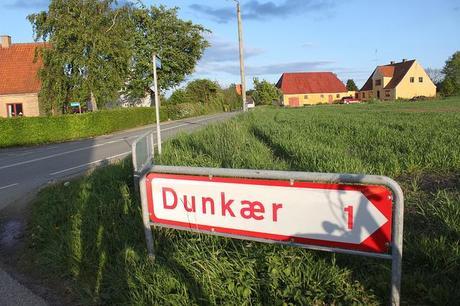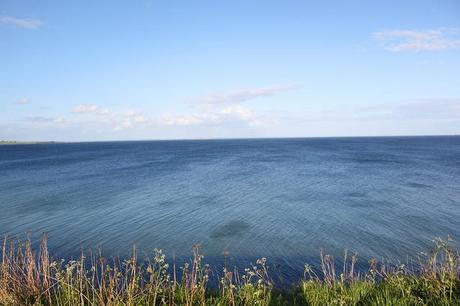 After settling down in your hotel or at your guest house a good way to explore the island quickly is by going on a bike ride. Every guest house will rent you out a bike (or even perhaps just lend it to you depending on the place) that you can ride all over the island. There are some areas more hilly than other and when it gets windy it's always a tough ride but well worth the effort. Taking a tour of the island by bike you'll see, in a much more intimate way, the texture of the landscape, the smell of the wind and all the little detials that pop out at you only by whizzing around of a two wheel joy-ride.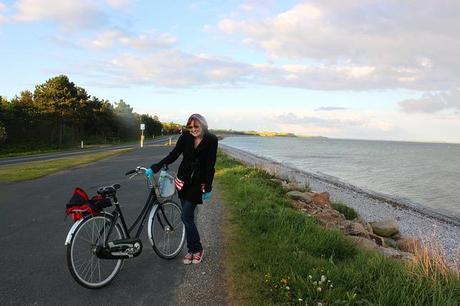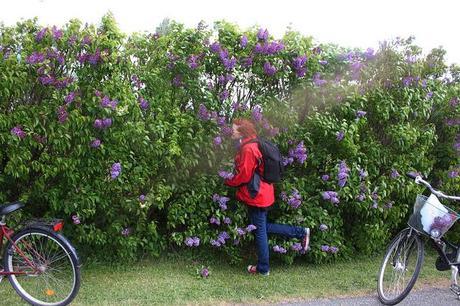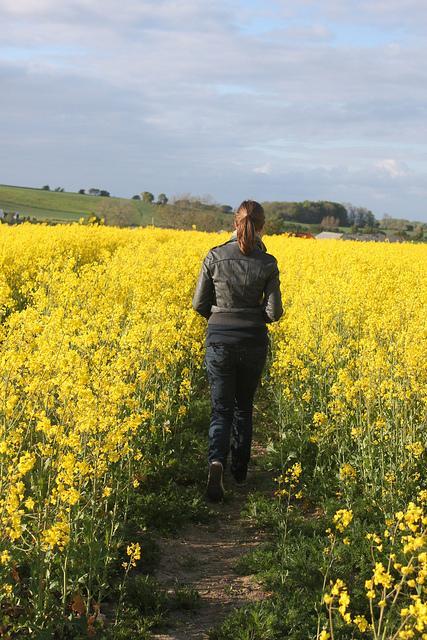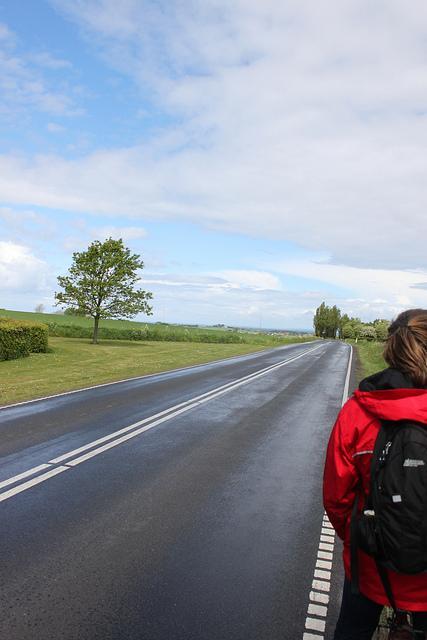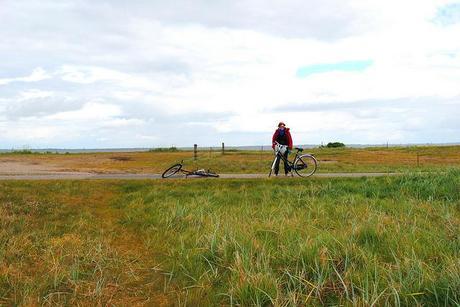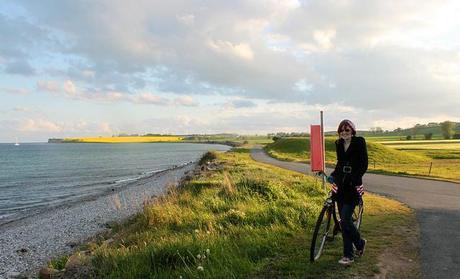 Bike maps can be found at the tourist office or just from your host. We stuck our map on our bike basket and just used that as a guide. The routes are pretty easy to follow but be sure if you're there off season you don't get lost as it might be miles before you come across someone at home who can direct you back on track.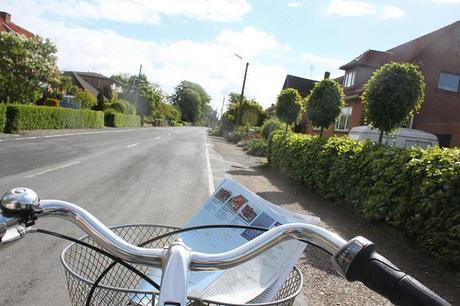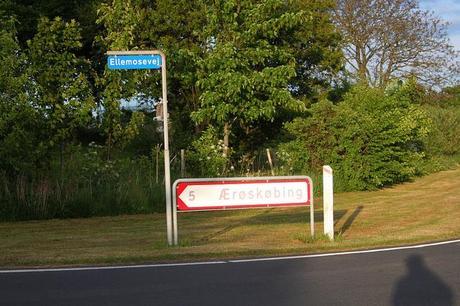 There are rarely too many cars on the road so you have the whole road to yourself. Ride down to Ærøskøbing, the historic center of the island and a so called 'Fairtale' town. Parts of this town date back to as far as the Middle ages and just a few years ago the town celebrated it's 750-year jubilee. There you'll find the most picturesque little painted houses and mid-century shops. Each of these houses could be hundreds of years old but they have been faithfully taken care of and preserved to look just as they did hundreds of years ago.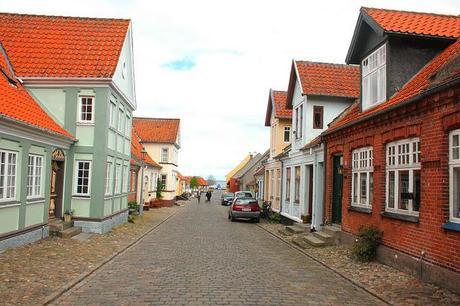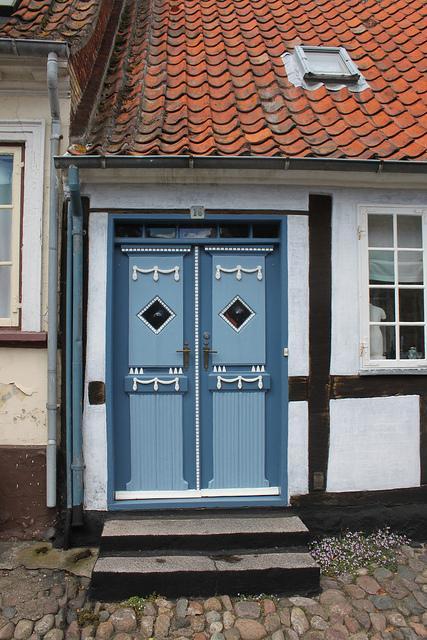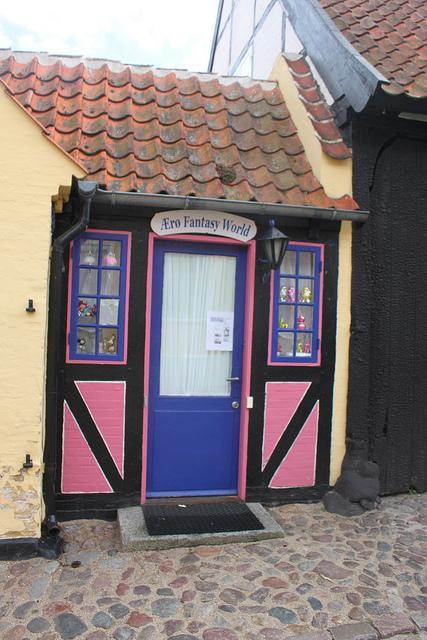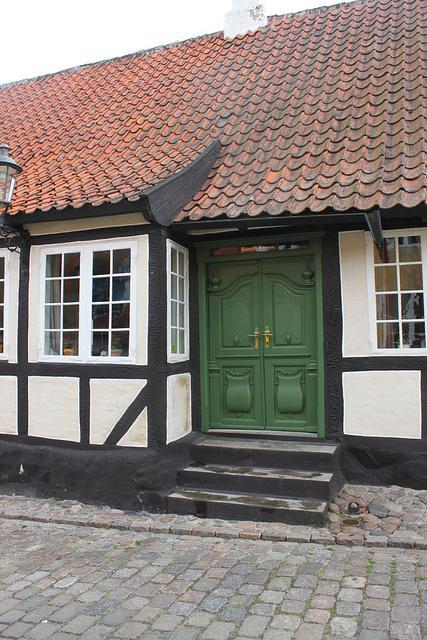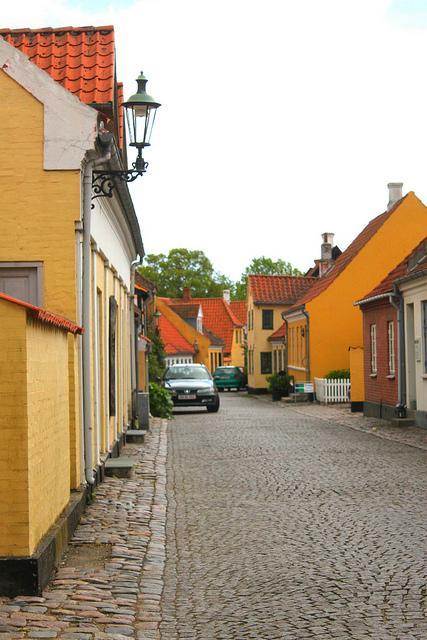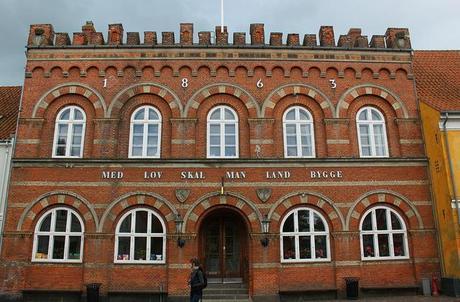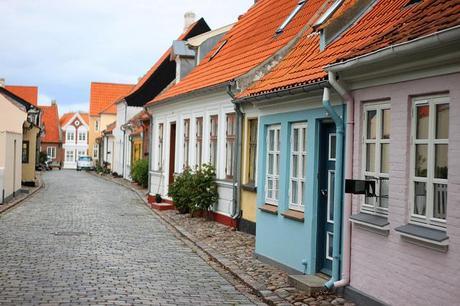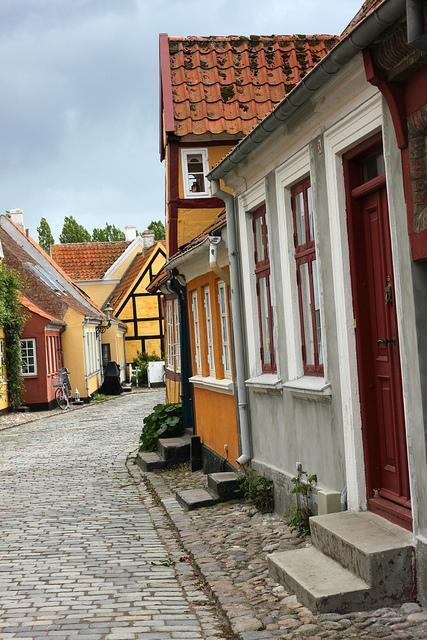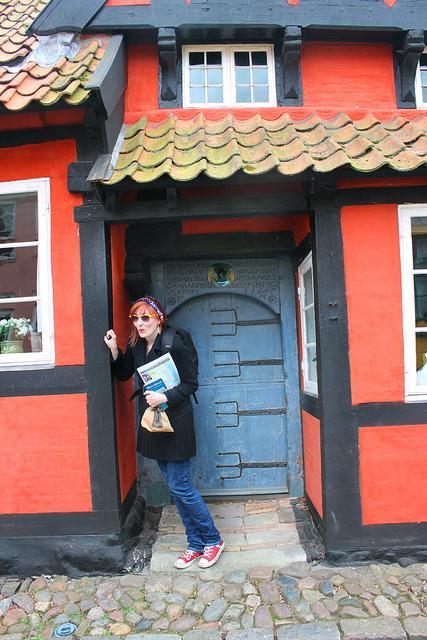 The one curios thing about Ærøskøbing is the small mirrors found on the outside of people houses, they almost look like side mirrors you'd see on a car. And that's because they almost are. The town has a notoriously nosey nature and these mirrors are so that residents inside could see who might be at their door or on their street without getting out of their house. A strange little feature giving the peculiar little town all that more clout.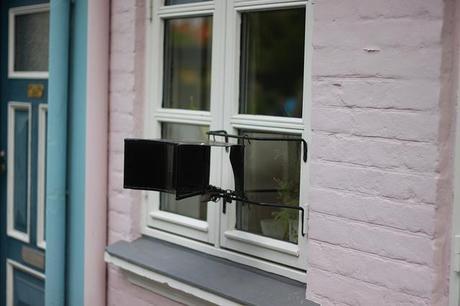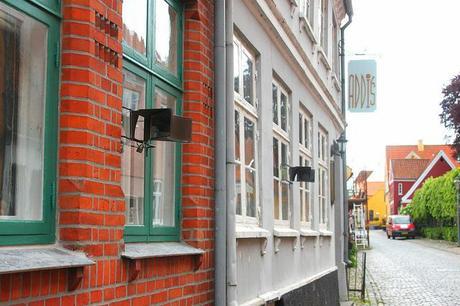 If you want to find out more about the history, visit the museum, but for a real trip through history - be sure and visits the Ærøskøbing Church at the market square. A church was always the meeting place for a city and the place where all the activity used to happen. In Aero, the church was the site of the island water pump station that supplied the town with it's drinking water right up till 1952!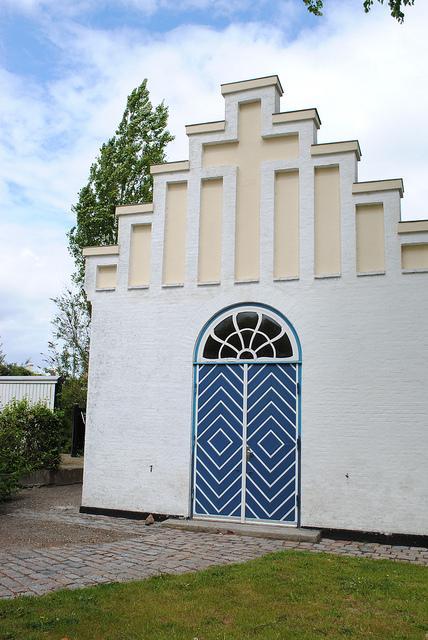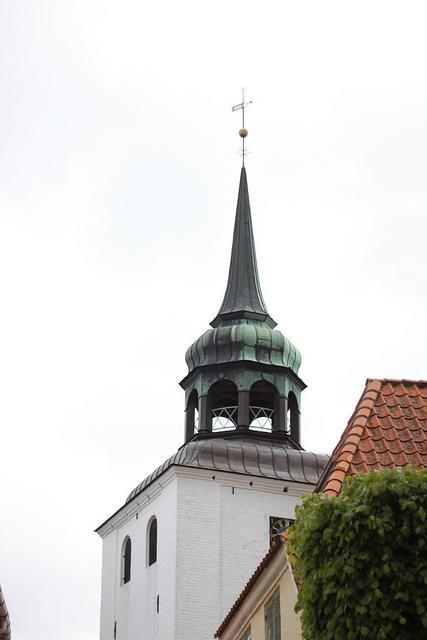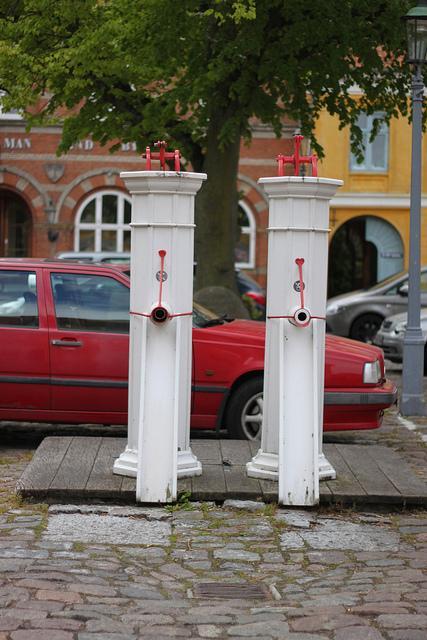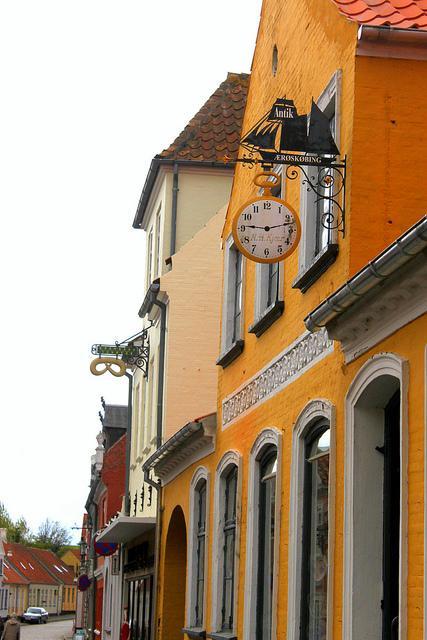 On the main street, shops and restaurants line the road. The odd bakery might even be open for you to enter and taste the best bread and Danish pastries the island has to offer! Don't miss a walk along the small pathway that runs between the shore and the waterfront houses. They are some of the most beautiful in the city and provide a great example of the marriage between architecture and nature.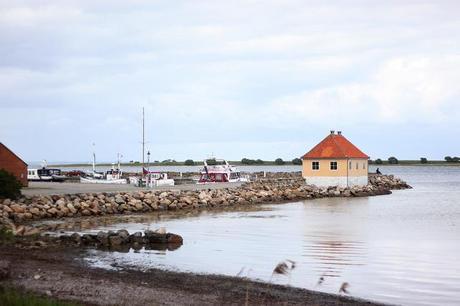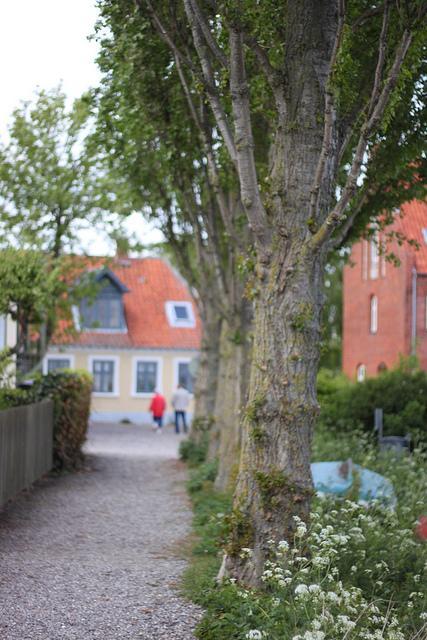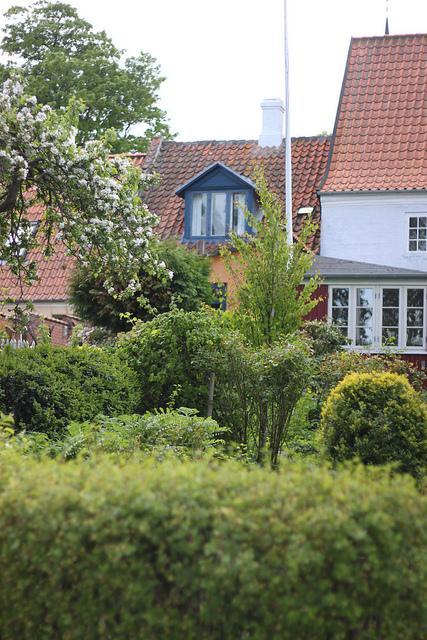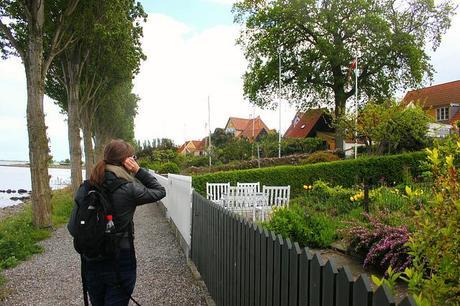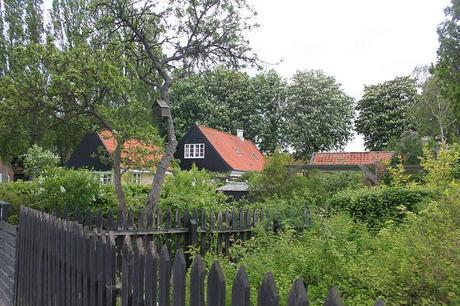 After exploring the city, head out to the beaches along Ærøskøbing's coast. They are an idealic paradise lined in brightly painted, tiny cottages owned by the residents. But feel free to pull up a towel and frolick about in the waters as they are open to anyone! When we were there it was much too cold to swin but even still, a trip down to the beach to sit on the porch of one of the unoccuiped houses and watch the waves roll in was an unparalled experience.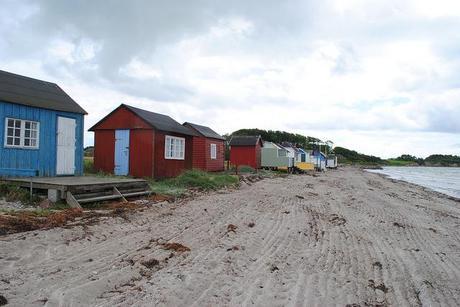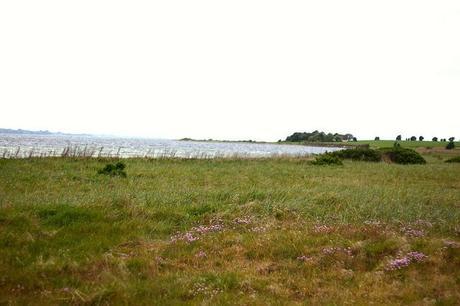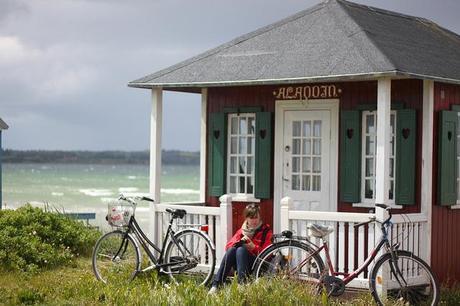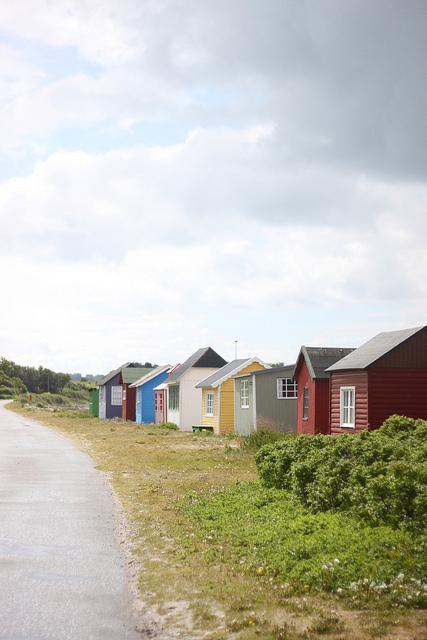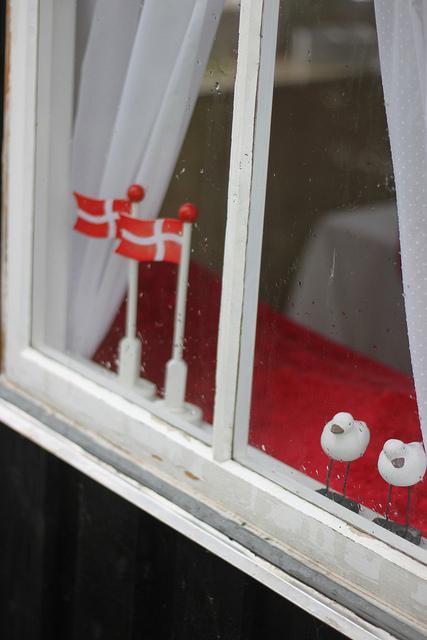 Before you leave Ærøskøbing it's a good idea to grab something to eat. If you're traveling in the summer, food isn't as much of a problem but if you're traveling in any of the off season month's be prepared to go hungry if you don't eat early or bring your own food. Restaurant typically close at 5 as it's a Danish custom to eat dinner very early. There are a few groceries stores on the island, so hitting up a cafe for lunch and buying some food for dinner is a safe bet to make sure you don't miss feeding time and have to eat an entire box of chocolates meant for your family to keep from starving (true story).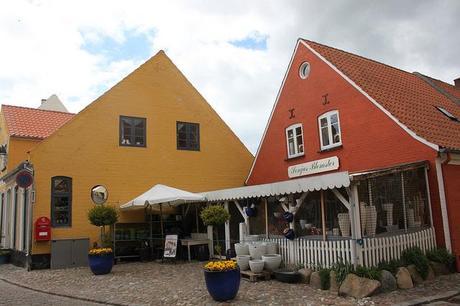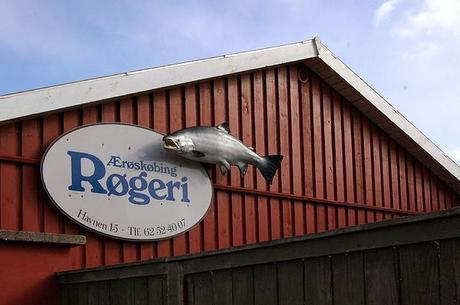 Photo Credit:

Pixel whippersnapper


My favorite restaurant, faithful to Ærøskøbing's marine heritage, is the Ærøskøbing Røgeri just next to the old police station right on the water. This restaurant serves, exclusively, freshly smoked local fish. You can choose from a myriad of different seafood options (shrimp, mackerel, trout, salmon, herring and more) with different flavours too. With any meal you can get a few slices of Danish bread, danish butters and Danish potato salad (delicious). Beer is on tap and nothing washes down delicious salty smoked fish like a nice cold Carlsberg. This is truly a classically Danish meal and really makes you feel at home there is Aero. We ate two meals here one day. One, at lunch time, and then we got another to take home for our dinner. The man was so kind and packed it up just for us even though take-away wasn't really something he did often. The location is quaint but set right by the water you can watch the boats coming into the harbour, perhaps carrying the next batch of fish.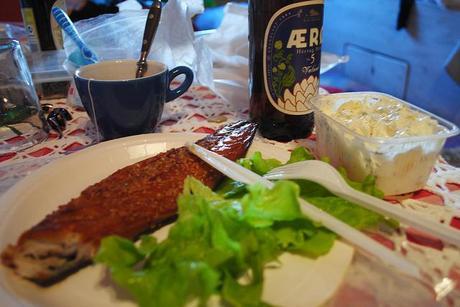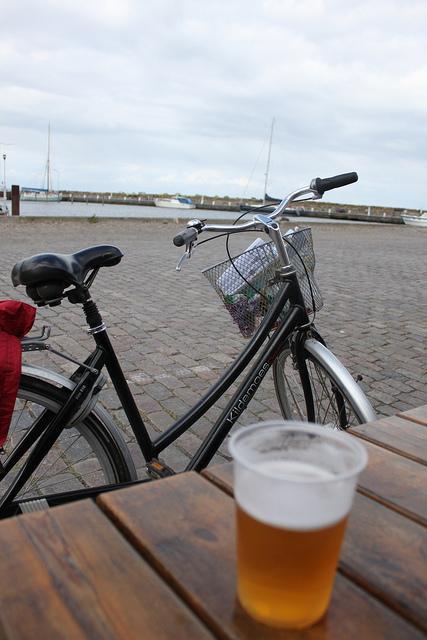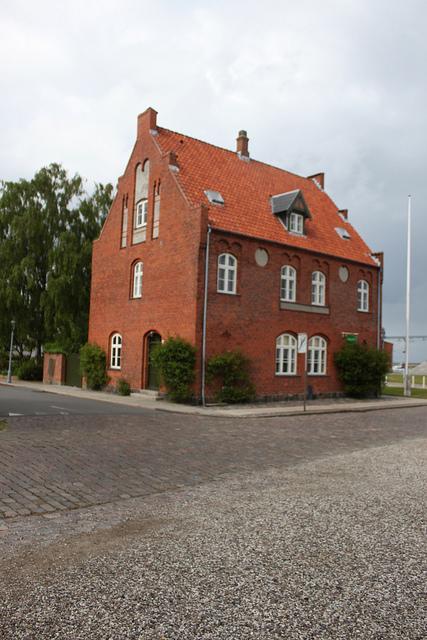 Another tip for travellers coming during off-season, bring money with you! If you can ever find an ATM, and they ARE few and far between, they charge an arm and a leg for withdrawls and most places only take cash so be sure you have enough local money on you when you make your journey over!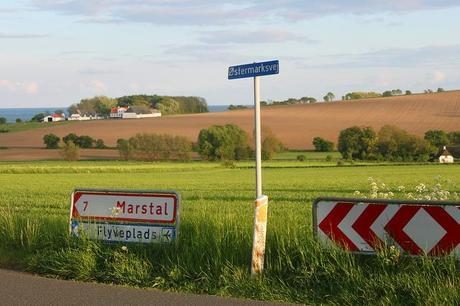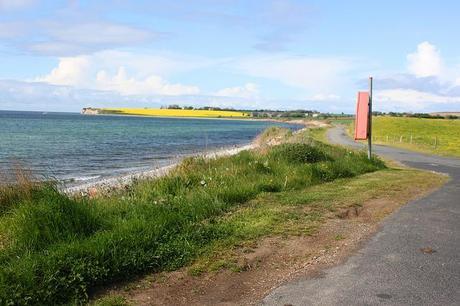 On the opposite side of the island is the town of Marstal. It's a popular place for Maritime lovers as it's also known as the Skipper village, and it's home to various captains and sailors! While in Marstal, stop in at the Maritime museum which gives a great run down of the Maritime History of the Island and even houses a giant reconstruction site where they are trying to faithfully restore a ship from 1914 called the Bonasvita which would have, in it's day, run trips from Aero all the way to Nova Scotia (yay Canada!).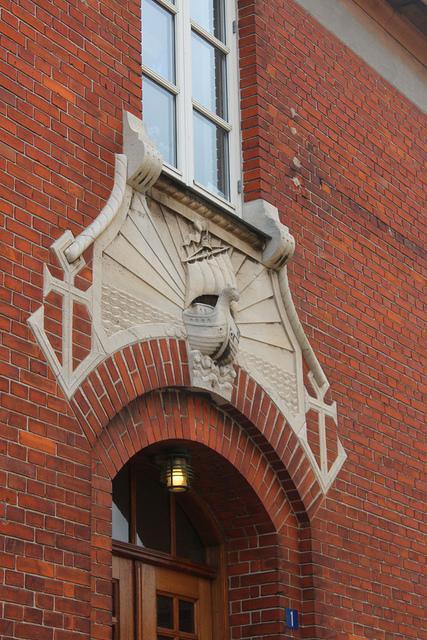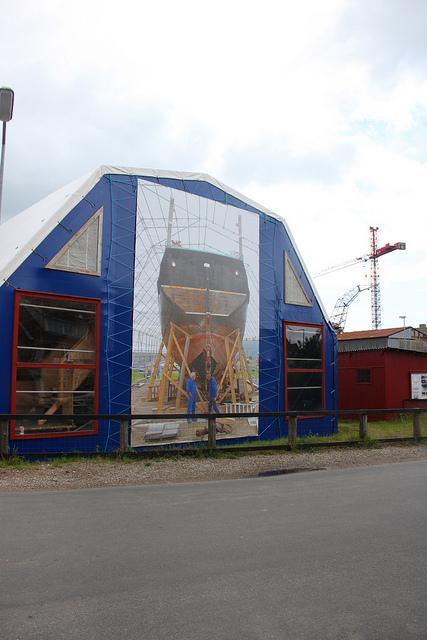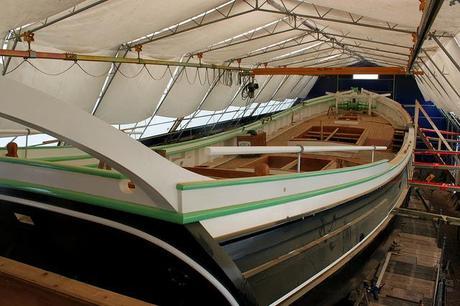 At the southern tip of the island you can find various Archaeological excavations of ancient settlement from as far back as 8000 BC. These will be marked on your biking or hiking map and are a must do activity.  There are even some burial mounds still evident and the foundations of an old church can still be seen today.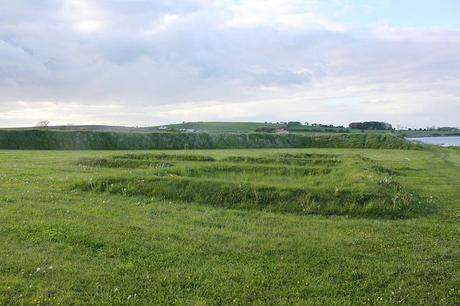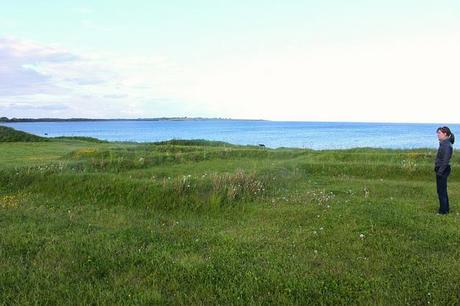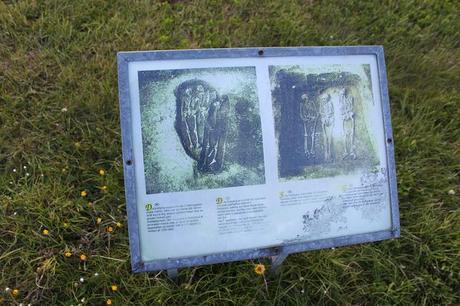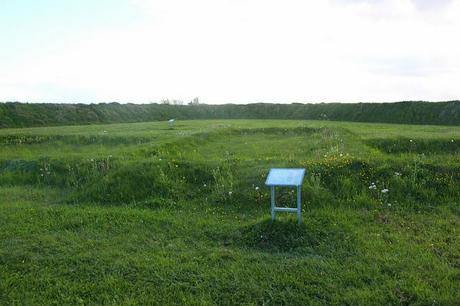 Aero is one of thos magical towns, almost untouched by time, and truly a place where you can feel completely relaxed. There is no husstle and busstle of the city to distract you, no noise from endless cars. Just the wind, the green green grass, and the sound of time, gently passing by.