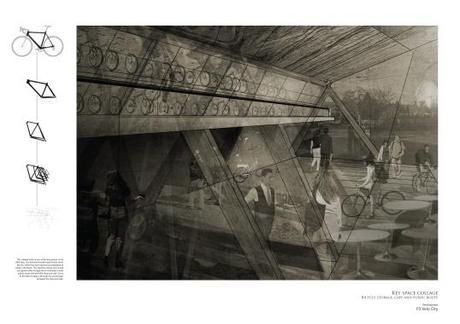 This collage looks at one of the key spaces in the
Bike Hub. It is derived from the main frame of the
bicycle, which has been skewed and repeated to
create a 3D frame. The top floor shows secure and
transparent bike storage which overlooks a main
public route with the bike shop and cafe. Entry
to the bike storage is through the central gap,
between the shop and cafe.