With the opening of the Burger King outlet in our city, my two and half year old has become a big fan of burgers! I like burgers too, but consider them to be more of an indulgence, say, once in a fortnight or so. After all, we're still not sure about the ingredients that go into those burgers!
That's when I thought of making burgers at home. They turned out perfect and the whole family enjoyed it during our super Sunday brunch - especially my son! So here is the recipe of my special burger patty, loaded with vegetables and made with easily available ingredients that are already lying in your pantry.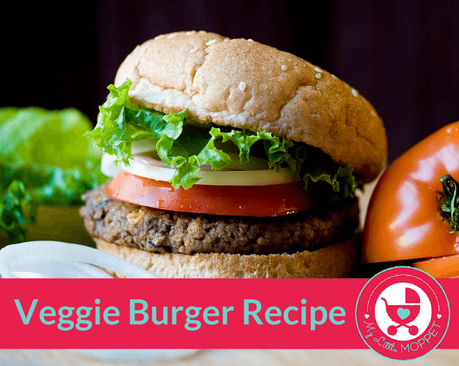 Ingredients:
4 fresh whole wheat burger buns
A few lettuce leaves
Mayonnaise as needed (optional)
4 tomato slices
4 cheese slices (optional - I use them only for my son)
1 or 2 onion slices
1 or 2 cucumber slices
For the burger patty:
3 boiled potatoes, mashed
1/4 cup boiled peas, mashed
1 carrot, grated
1 onion, finely chopped
1/4 cup coriander leaves, finely chopped
2 tbsp finely chopped bell peppers (you can use any color, I used a mix of red, green and yellow)
1/2 cup poha
1.5 tbsp plain flour /maida
1/2 tsp amchoor powder
1/4 tsp turmeric powder
1 tsp pepper powder
1/2 tsp Garam Masala
1/2 tsp red chilly powder
1/2 tsp coriander powder
1/4 cup powdered corn flakes ( for coating)
Salt & water, as needed
Method :
1. Soak the poha in water for 20 minutes.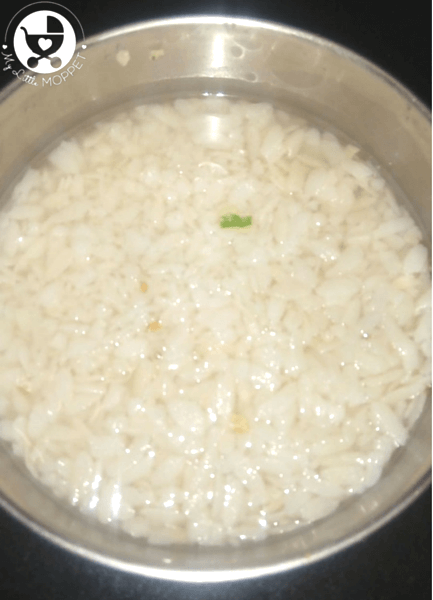 2. In a pan, heat oil and saute the onions, till they turn transparent.
3. Add the carrots and saute till soft. Do the same with the bell peppers and the mashed peas.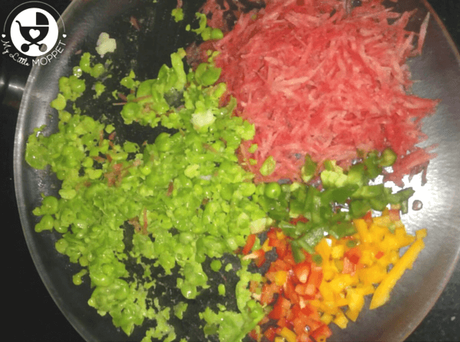 4. Add all the spices, and stir till the raw smell disappears. Turn off the gas and let it cool.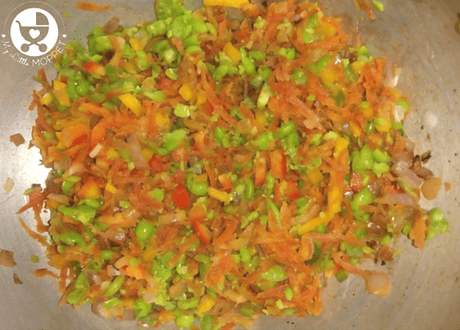 5. To this vegetable mixture, add the mashed potato and adjust the seasoning. Mix everything together.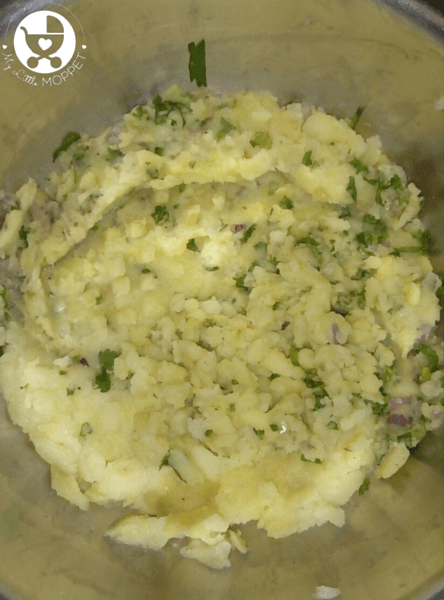 6. Add the soaked & squeezed poha and maida. Mix well to form a thick dough.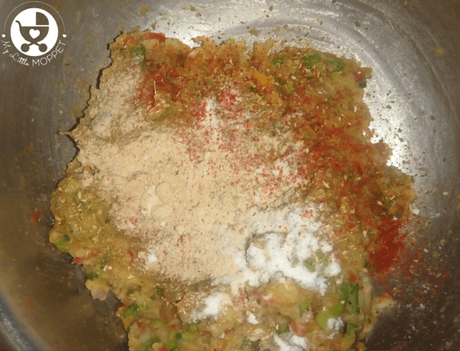 7. Take small balls of dough and pat them into patties that are the right size for your buns. Coat each patty with powdered cornflakes.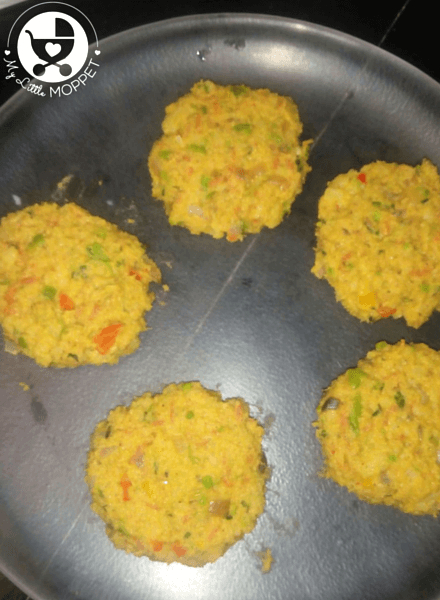 8. Shallow fry or deep fry the patties.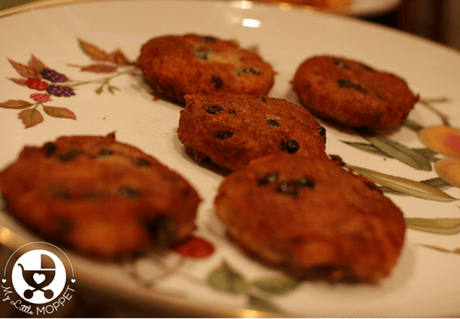 9. To assemble the burger, slit a bun and toast both sides on a tawa by drizzling butter.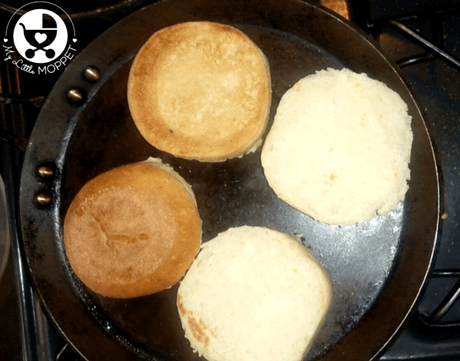 10. On one side of the bun, apply mayonnaise or ketchup. Arrange lettuce, tomato, cucumber and onion slices on the bun.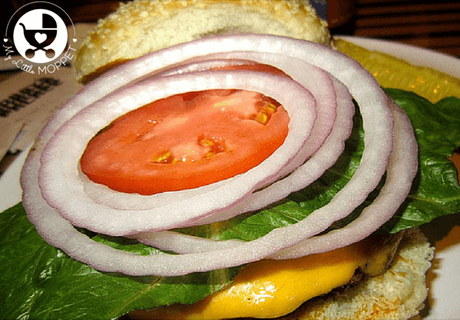 11. Place the patty on top of this and cover with the second side of the bun. Serve immediately.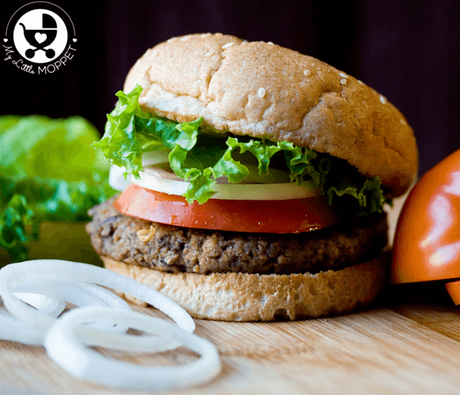 You can avoid mayonnaise and ketchup for toddlers. If you like, you can also try other condiments like mustard. With such a wholesome healthy burger, you can enjoy it completely guilt free!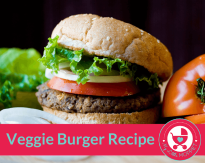 Author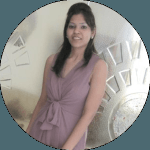 Kanika has a Masters in computer science and is now a stay at home mom to a cute little boy, Onish. She loves to cook and tries new and yummy recipes to get her fussy toddler to eat healthy.
Lots of Love,