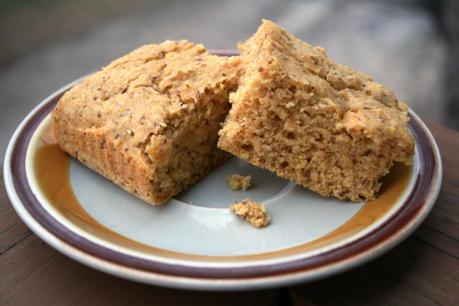 Walking around today, arms bare and blushing from the sun, I thought about all the mistakes I had made. Choices that had hurt me or others. Beliefs that proved to harm me in ways not easily undone.
My chest felt heavy and my face flushed with embarrassment. What had I been thinking?
And then I thought of my family--after suicides and car accidents and drownings. I know that these thoughts of guilt and regret aren't floating around in my mind alone.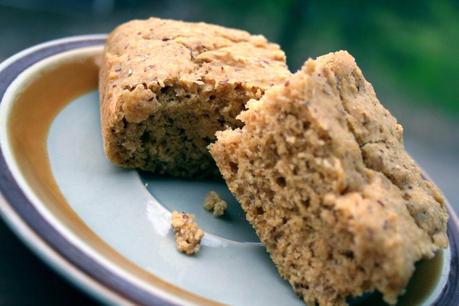 But as I walked, as my feet made contact with not concrete, but the ground, I felt my body settling. Instead of anxiety, I felt the uneven pressure of mounded dirt. The tops of my exposed feet were swept by early spring clover. And when I saw the path before me--imperfect and overgrown--I realized that existence was never meant to be mistake-less. That nature constantly reminds us that life grows outside of the well-worn road.
Yes, I've done things I regret. I've made mistakes that have hurt me and others, in ways that I still haven't fully unpacked.
But those mistakes, those over-growths, are not devoid of life. They are fruitful places where I learn how to accept, how to forgive, and how to move on.


I've been searching for a vegan cornbread recipe for months now...




Wheatsville Food Co-Op in Austin makes the very BEST vegan cornbread I've ever tasted. Moist and just slightly sweet, those slabs of cornbread are what legends are made of.

There are many nights when I opt for a piece of their cornbread instead of dessert.




This recipe is an attempt at perfection. And like many things in my life right now, it falls somewhat short. But it is still very good, and I know that anyone who makes it will enjoy it.




But I'm still searching for the holy-grail of vegan cornbread. Who knows? Maybe someone from Wheatsville will read this post and willingly share their recipe with me.




But then again, there is a distinct pleasure in buying something already baked. No dishes in the sink. No oven to turn on. I don't experience that very often, and maybe this is one baked good I'll leave to another's hands.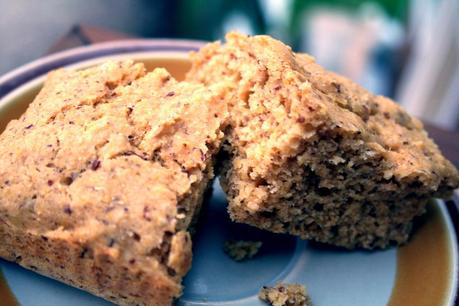 Vegan Cornbread


2 tablespoons flax seeds
6 tablespoons water
1 cup all-purpose flour
1 cup cornmeal
¼ cup sugar
4 teaspoons baking powder
¾ teaspoon salt
1 cup soymilk
¼ cup canola oil.

1.  Preheat oven to 425°F
2. Spray an 8-inch-square baking dish with nonstick cooking spray.  I also like to line the bottom of the pan with parchment paper to prevent any sticking.
3. Bring the water to a boil in a small saucepan.
4. Add the ground flax seed and allow the flax seed to sit for 3 minutes or until thickened, stirring occasionally. Set aside.
5.  In a medium bowl, whisk together the flour, cornmeal, sugar, baking powder, and salt until well-combined.
6. Add the ground flax seed mixture, soy milk, and canola oil to the flour mixture.  Beat just until smooth (do not overbeat.)
7.  Turn into prepared baking pan. Bake for 20 to 25 minutes, or until a toothpick inserted in the middle comes out clean.
8. Cool on wire rack 10 minutes; invert cornbread onto wire rack, then turn right side up and continue to cool until warm, about 10 minutes longer.



Always,




Monet




Anecdotes and Apple Cores