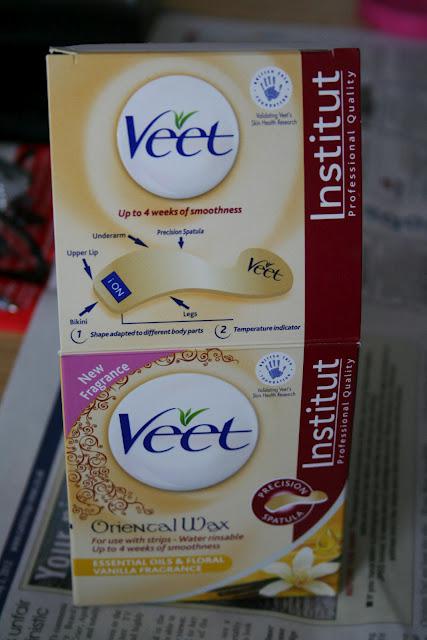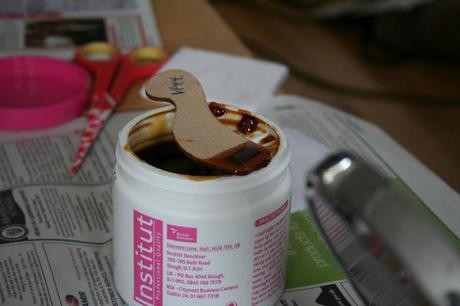 Things you'll need:
Veet hot wax
A mirror
News paper
Tissues
Before use
You can use veet hot wax on legs, underarms, upper lip, and bikini area. Do not use on head, breast, perianal, genital or any other body part. Don't forget to read the instructions before you use it. Lay out some old newspaper on a table or wherever you're going to use the wax.
Preparation
To start with, make sure you have removed all your make up, do not use any oily products as it will affect how the wax works.
To heat the wax, remove the lid and the foil seal and put the tub of Veet wax into the microwave for around 40 seconds and leave for 60 seconds (depending on the microwave you have, see instructions for more information.)
Take the Veet wax pot out of the microwave; be careful in case it's hot. The spatula that comes in the box is shaped to use on different body parts, there's a blue temperature indicator on the end, if 'NO!' appears, then the wax is too hot for use, wait a few minutes for it to cool down.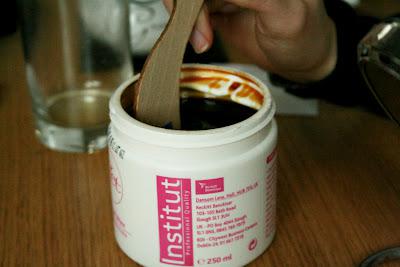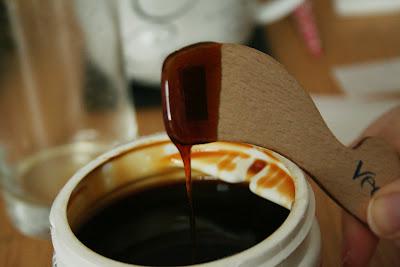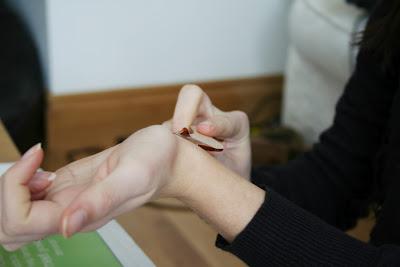 When you're ready to start waxing, dip the blue end of the spatula into the wax, wait a few seconds to see if 'NO!' will appear on the blue strip. You can test the temperature by testing it on the inside of the wrist (beauty tip from my time at Beauty College!)
The Application 
The lovely model for my review/tutorial is my sister, Lisa-Marie. She is waxing her upper lip. Start by applying the wax to the area you want waxed, spread it evenly onto the skin, doing small patches at a time.
Take one of the wax strips from the pack that comes with the hot wax, and press it against the wax and press firmly.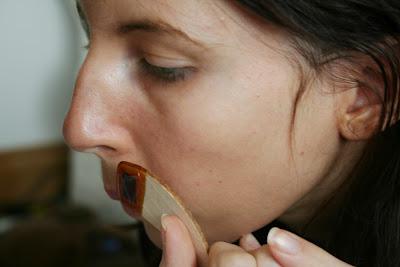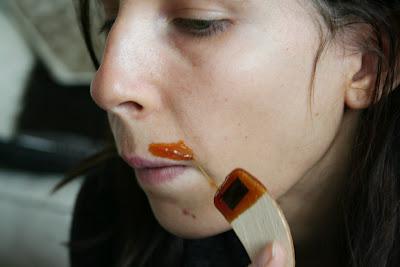 Tear off the wax strip in the opposite direction to the hair growth, make sure you tear it off quick, tearing it slowly will not pull the hairs out.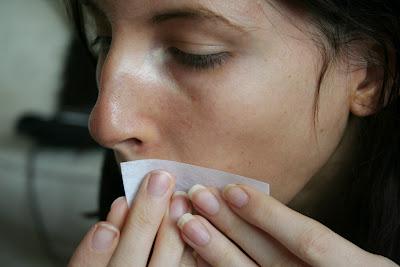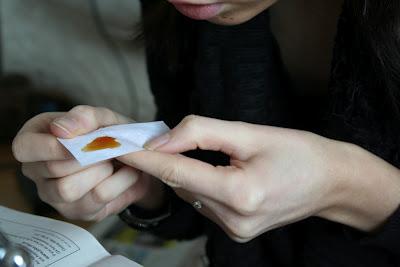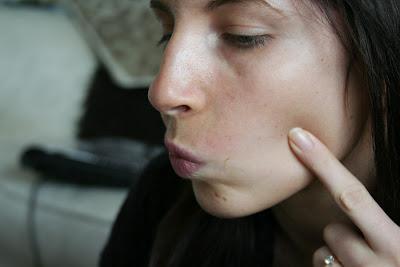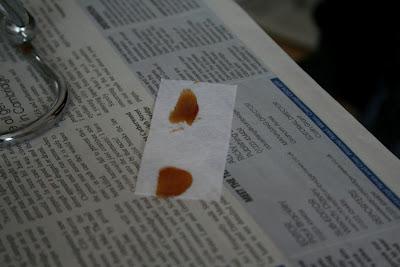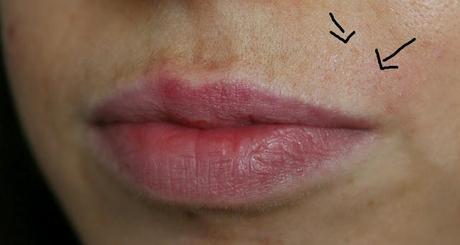 The area where the arrows are is where Lisa-Marie waxed first of all and you can see how well it works.
Keep waxing small sections until all the hair has been removed.
I've used the wax strips in the past and they can sometimes be painful and they leave a residue on the skin afterwards which can only be removed using the special finishing wipes. The hot wax can easily be removed with water.
The wax pot can become sticky after use from wax dripping but can easily be cleaned using a wet tissue or rag.
After Application
Do not apply make up to the waxed area for 24 hours after use. To sooth the redness of the skin you can use a small amount aloe vera lotion.
The Veet hot wax is painless and easy to use and I would definitely buy it again.