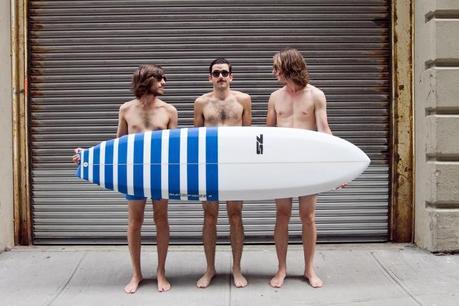 Photo credit: Kassandra Balli
Brooklyn trio Vassals seem to have embraced the "less is more" philosophy, and I like it. For their relatively short discography, including last year's Vassals EP and their single, "Informers", they've got a nicely simple yet mature sound. When you also factor in their consistently rich bass lines (which instantly earned them my fandom), it's clear the three have a good thing going.
"Informers," which was released in March, has the melodic vibe of an Irish drinking song and the coolness of gauzy California indie rock. Over a quick three and a half minutes, it steadily builds from groovy to fervent, concluding with a powerful guitar/vocal roar.
Vassals recently concluded a month-long residency at Pianos in NYC. Past residencies include St. Lucia, Arms, Natureboy, and Yellow Ostrich, so they're certainly in good company.