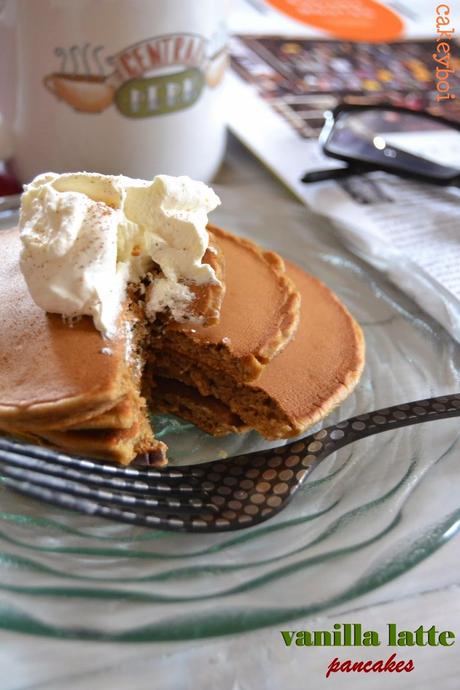 Call it what you will, Shrove Tuesday, Pancake Day even Mardi Gras in some quarters of the world – I love the day before Ash Wednesday. I'm not religious at all, and I know there all sorts of connotations about filling up before Lent starts – but I seriously just love pancakes!
And I try to add a little flavor to them when I can. This Pancake Day will be no exception, as I have practised mine this very weekend. They are perfect for anyone who has a Starbucks addiction like myself.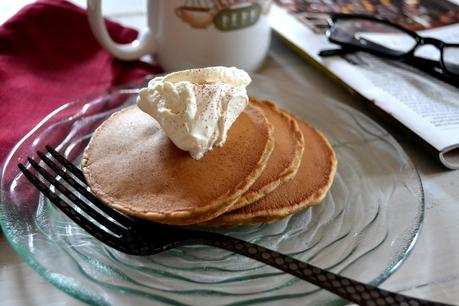 These Vanilla Latte Pancakes are an easy variation on my
Scotch Pancakes
I made a couple of years back. I simply added the seeds from half a vanilla pod to the mix and a stick of instant coffee. The flavours of the vanilla and coffee add a good caffeine hit to your brekkie.
I served mine with some Very Vanilla Whipped Cream which you can read about in my next post which happens to be based around another drink which your local barista can serve up. This is a perfect accompaniment for pancakes and is something you might even have on a latte.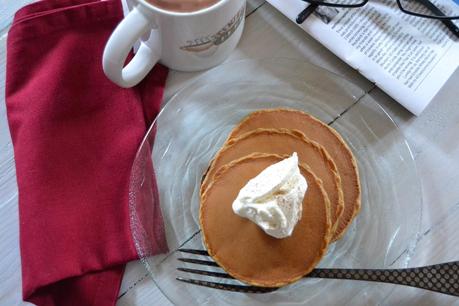 Anyway, back to the Pancakes! Give them a try for breakfast and you will love the flavor. The double hit of caffeine if you have them with a cuppa joe, or as I would recommend – have them with a cup of tea – that way you can taste the coffee in them even more!
Vanilla Latte Pancakes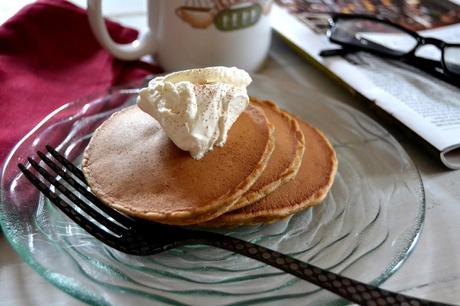 Pancakes that taste like a cuppa joe!
Cuisine: breakfast Category: pancakes Yields: 8-10
Prep Time: 10 Mins Cook Time: 15 Mins Total Time: 25 Mins
Ingredients
½ teaspoon white vinegar
150 ml milk
110 grams plain flour
½ teaspoon bicarbonate of soda
1 egg
1 tablespoon vegetable oil
1 tablespoon golden syrup
1 stick of strong instant coffee (or 2 grams)
Seeds of half a vanilla pod (or use 2 teaspoons of vanilla extract)
Instructions
Place the vinegar and milk together in a glass and leave to stand for a few minutes
In a bowl whisk together the flour and bicarb
In a jug whisk together the egg, oil, syrup then add the milk mix. Add the coffee granules and stir until combined
Add the wet mix to the dry and stir together just until the flour has been absorbed. A few lumps are fine
Add the vanilla and stir through
Heat a frying pan over medium heat and coat with a little vegetable oil
Add about a large dessert spoonful of batter to the pan
When bubbles appear on top of the pancake, flip it over and cook for another minute or so on the other side.
Serve the pancakes fresh with some whipped cream, or some syrup