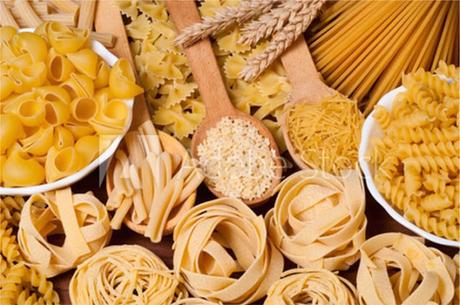 Do you love pasta? Simple question really.  I do. Being of Italian heritage, I was brought up on pasta.
Back in the seventies in Arbroath,  we were in a minority enjoying our bowls of rigatoni or farfalle with bolognese sauce. Friends would say 'what did you have for tea last night' and I would say pasta. The looks I sometimes got, honestly, you would think I had said I'd eaten plasticine. No one had heard of it, we must have been quite sheltered on the east coast of Scotland in the late 70s/early 80s. Of course we had macaroni cheese (and a few posh houses had spaghetti) but mention linguine or cannelloni back then and people just thought 'foreign muck'.
I once went to a friends house for tea after school around 1982/83 and I thought to myself 'hello - progress!' when I was given a plate of pasta. Although it wasn't quite what I was used to. It was some shape, I can't quite remember (although we were limited in the shops back then) but instead of a tomato based sauce or coating of cheesy delight, it was tossed in melted butter. I swear, just dripping with oily, melted butter and nothing else.
How times have changed though, and pasta is now plentiful everywhere - thank goodness. So much so, it is probably a staple in everyone's kitchen cupboard. A bag of dried penne can be a life saver when there is nothing else.



Which is why I was very excited when Jamie's Italian got in touch to show me the infographic below and asked if I would like to share it. And being the dutiful quarter-Italian food blogger that I am of course I said yes. See how many shapes you know or are yet to discover...



From Visually.


Disclosure Statement: This is a promoted post for which I received payment.