VANEATS x Mosaic. It's really a match made in heaven. Every single dining pass that they developed together has been a knockout. Their newest Spring Fling is no exception. For $27, diners enjoy a three-course meal with optional wine pairings for an additional $25.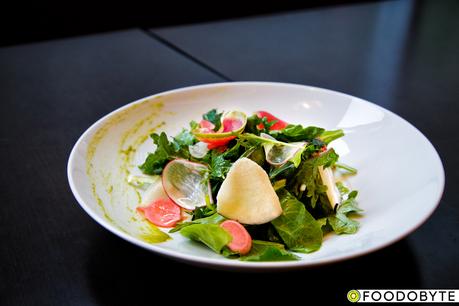 To start things off, we had the Earth Apple Farms Kale Salad w/ Garlic Scape dressing. Its name spelt it out nicely – sweet notes from the apple and the kale's earthiness. There were also some pickled and freshly sliced radishes that paired well with the tart vinaigrette. I especially liked the pickled variety because it helped reset my palette every time. I would definitely eat more salad if I could make mine like this.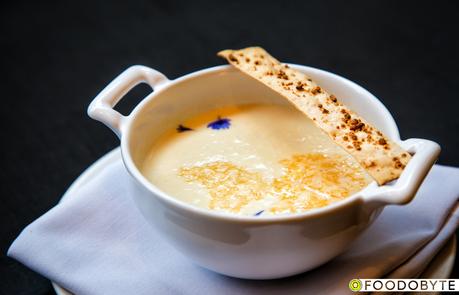 The other appetizer was the White Asparagus Bisque. No matter how much I treasure my greens, this bowl of deliciousness was my favorite of the two appies. It was topped with a parmesan lavash (an unleavened flatbread), and parmesan resonated throughout the entire bowl. It was parmesan lavish. If you're a lover of indulgence, this is a must order.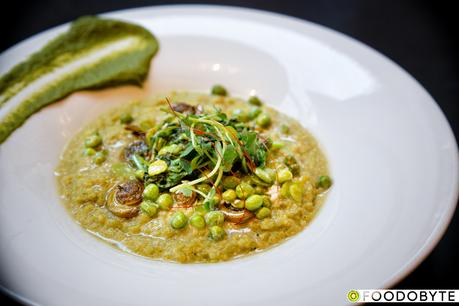 The Spring Fling package offers three different entrees, one of them being vegetarian. The Green Garlic Quinoa Risotto took me by surprise because I've never seen quinoa used in a risotto. And I must say, I preferred it prepared this way than with the traditional white rice. The quinoa kept its whole grain texture and nutrition, yet the dish as a whole was creamy like a risotto should be. The fiddleheads, watercress, green peas and fava beans gave a lot of textural contrast. However, the dish got quite salty as we ate. I told the chef, and she was very receptive to the feedback and instructed her chefs to be more careful with the salt. So don't be afraid to let your server know if something's not right with your meal.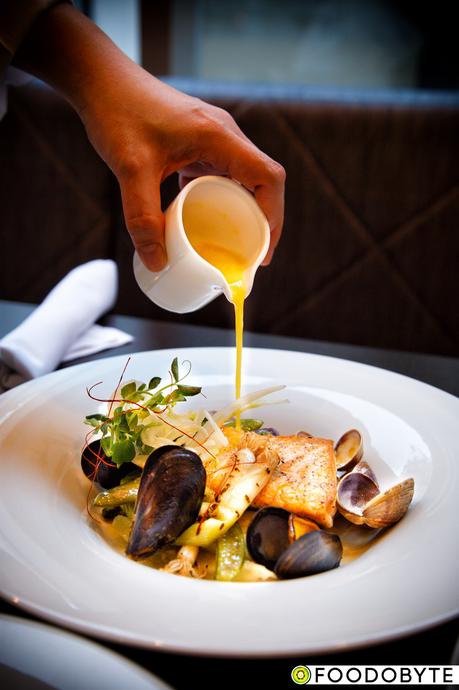 Moving onto the fish entree: BC Bouillabaisse. As you can see from the photo, the bouillabaisse was drizzled table side, which added a bit of fun to the dish. It wasn't all show though; the bouillabaisse had an incredibly tasty and comforting seafood flavor. I suggest you scoop some up on its own and experience its depth of flavor.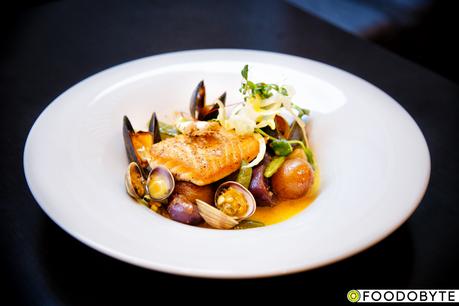 The star protein was the spring salmon, which was perfectly cooked. It had a beautiful crust on the outside; we almost thought it was going to be overcooked. Thankfully, we were proven wrong by its moistness on the inside. Supporting the salmon were salt spring island mussels and manila clams, all of which went well with the bouillabaisse.
The vegetables were equally as impressive. I enjoyed the fennel, sugar snap peas, new potatoes and charred scallions. They all soaked up the bouillabaisse, which elevated their own individual flavours. Don't be weirded out by the whole scallions; they were the best!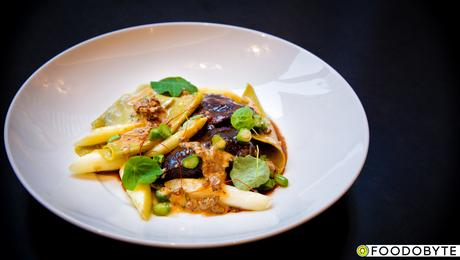 Finally, the most indulgent entree of all – Maple Ridge Farms Braised Veal Cheeks. Awwwwww yeah. Braised for over 24 hours, the cheeks were literally melt-in-your-cheek. Wow wow wow. Without a doubt, this was our favorite entree.
Taking the dish a step further, Mosaic made their own stinging nettle pasta. It's green because stinging nettle is a plant, fyi. It was cooked al dente with a creamy morel sauce.
I found this dish to be the most texturally dynamic. There was the meltiness of the cheeks, al dente from the pasta and chomping crunch of the asparagus spears. Awesome dish.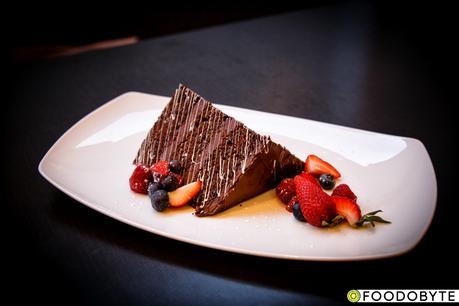 What's dinner without dessert? Of course, Mosaic's signature chocolate cake was on the menu, buddied up with some fresh berries.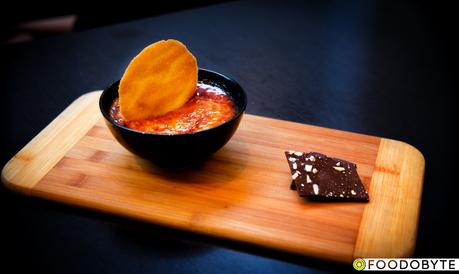 The other dessert was the Maple Espresso Creme Brûlée w/ Dark Chocolate Bark. I'm a lover of espresso, so I naturally gravitated toward this dessert. For the first time, I actually enjoyed a creme brûlée beyond its torched sugary surface as the espresso was flowing through the creme.
VANEATS and Mosaic have nailed it again. This was one of my favorite packages thus far. Aside from the proteins, I was very impressed with Mosaic's take on vegetables. They managed to highlight humble veggies with complementary flavours.
The Spring Fling is available until June 12 for $27 on VANEATS.ca
Disclaimer: my dining pass was complementary, but all views expressed are my own.
to eat / to write / to recommend
---