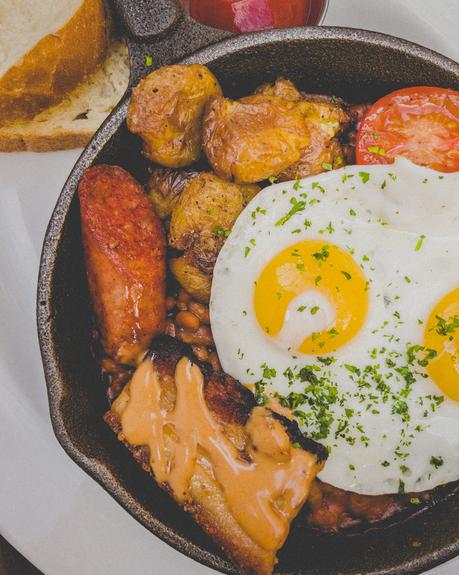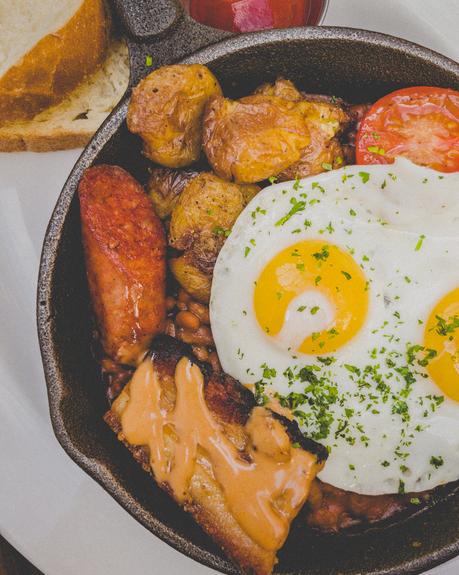 brunch time @storycafeandmore
🥢 Pork Belly & Bean Cassoulet //
Braised pork belly, beans beans, chorizo sausage, Roma tomato, sunny side up eggs, and french bread.
Simple and hearty. Definitely loads of beans, so bring your bean-o if you're the gassy type 💨 I enjoyed how I could jump around the pan to eat different components of the dish. And that pork belly ... probably some of the best that I've ever had. Only wished the bread was toasted so it could support the weight of the beans that I was stacking.
🥝 4/5
📍 2800 Sexsmith Rd, Richmond, BC V6X 1V5
🔗 https://thestory.cafe/