In E! Online's latest Spoiler Chat, Kristin Dos Santos revealed some more info on one of the casting calls we posted recently!
WARNING: If you don't want to know – don't read below!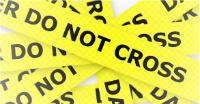 You remember our latest casting call for episode #506? If not, you can read it here!
This is what they said at E! Online about one of these roles…
Gail in Canton, Ohio: Love all the True Blood spoilers you've been giving us! Any more?
Vampires will have something else to fear besides werewolves, the sun and silver in the upcoming season of True Blood. This new dude is way, way worse. He's…a redneck. And an anti-vampire one at that. This hunter will be a recurring character on T.B.'s new season, so he'll likely be raising all kinds of hell, like killing vamps and taking others prisoner. Want to hear the best part? His name is…wait for it…Joe Bob. You're welcome.
Source: eonline.com
Joe Bob was described as this in the latest casting call.
[JOE BOB] CAUCASIAN, EARLY 30s, White trash. An anti-vampire terrorist wearing an Obama mask to hide his identity, he shoots one vampire with a hunting rifle and takes his victim prisoner. Recurring.
In other words…this guy is a hunter who hunts vampires.
YAWN.
Just one more thing to take away from our Eric and Sookie time. This is really getting annoying. The more characters they add to the show, the less screen time our favorite characters will have. This vampire hunter sounds really exciting. *insert sarcasm*
What are your thoughts? Share 'em below!
Advertisement