Every year we have a Halloween bash.  It's our excuse to act like kids and dress up in costumes and have fun!  I love it!  And my kids love it, too.
This year we all went as vampires (I don't have a good picture of us, sorry).  So I figured we might as well stick with the theme and do a vampire themed party.
So here's some shots of the dessert table and decor.
It started off with the invitation I designed.  For custom printables and invitations visit my etsy shop.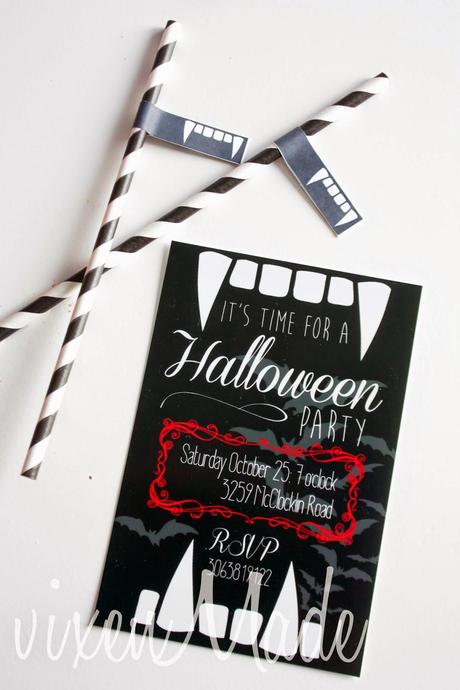 I stuck with the traditional black, white and hints of red (like every vampire party, am I right.).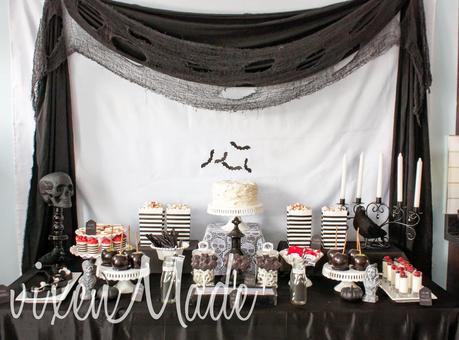 We had some of our favorite goodies for everyone.  Including chocolate covered rice krispy treats.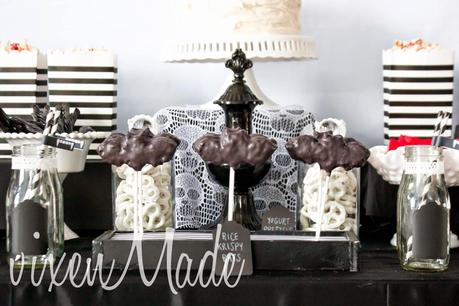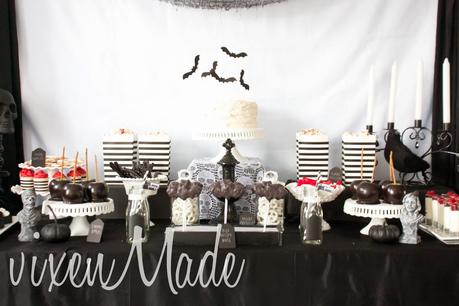 Cream cheese parfaits.  My fave.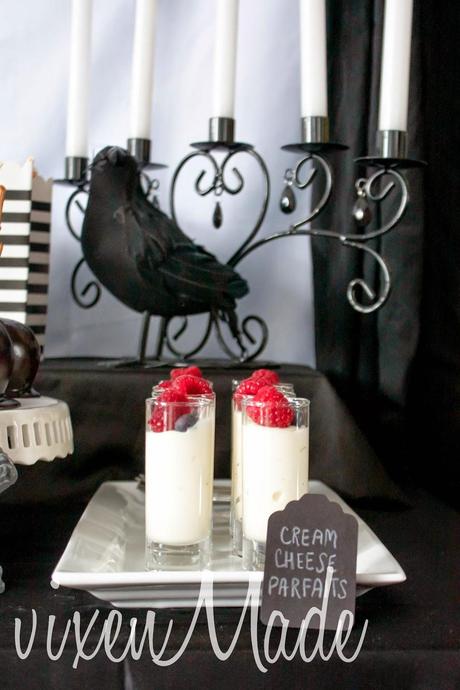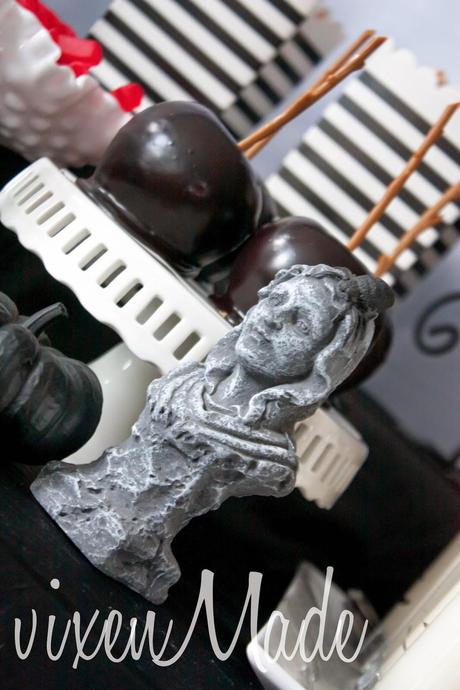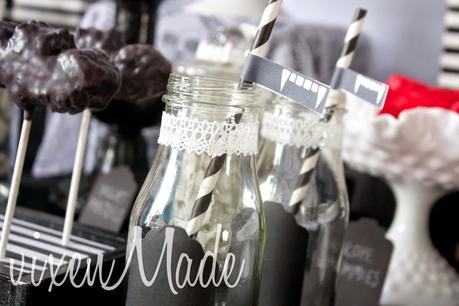 The cake was a red velvet with vanilla buttercream.  So good!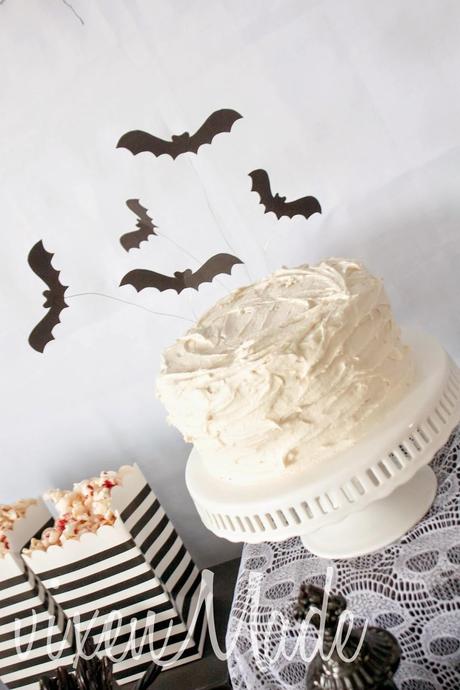 My husbands favorite.  Black liquorice.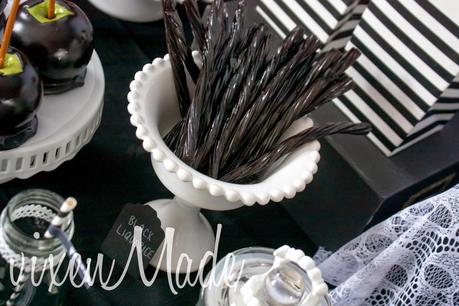 Yogurt covered pretzels.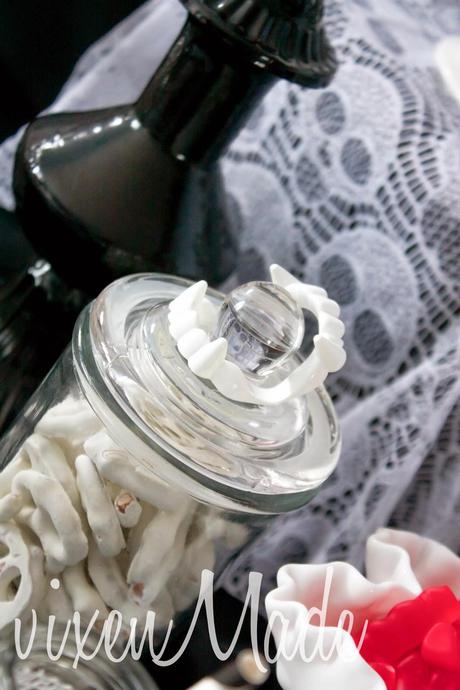 Another favorite of mine.  Caramel apples.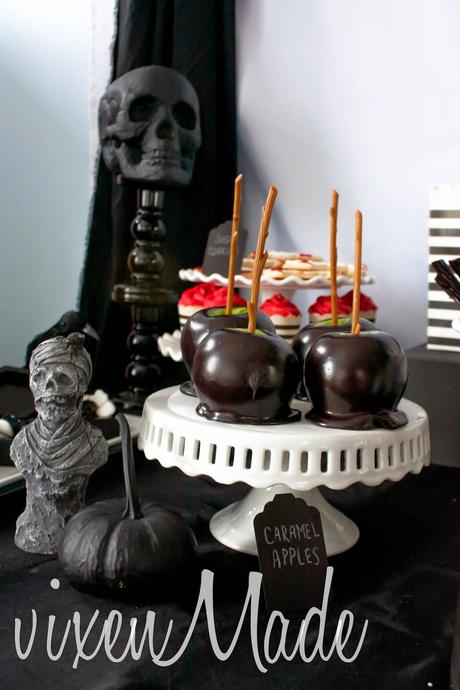 Gummy candy.  Because the kids had to have it!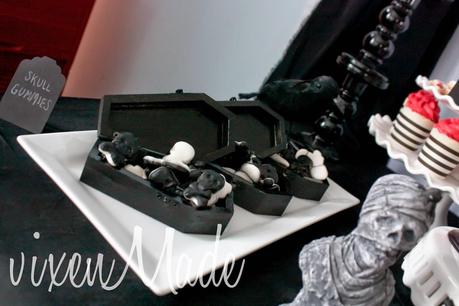 Some fang sugar cookies and white chocolate cupcakes with raspberry buttercream.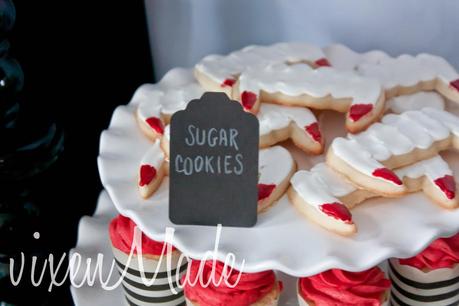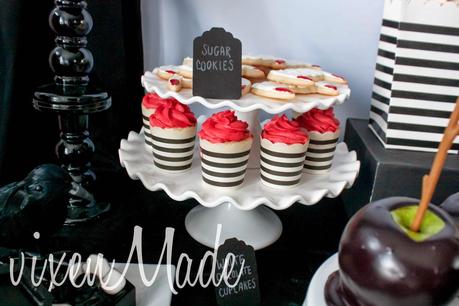 'Bloody' popcorn.  Which was simply buttered popcorn with red dyed butter.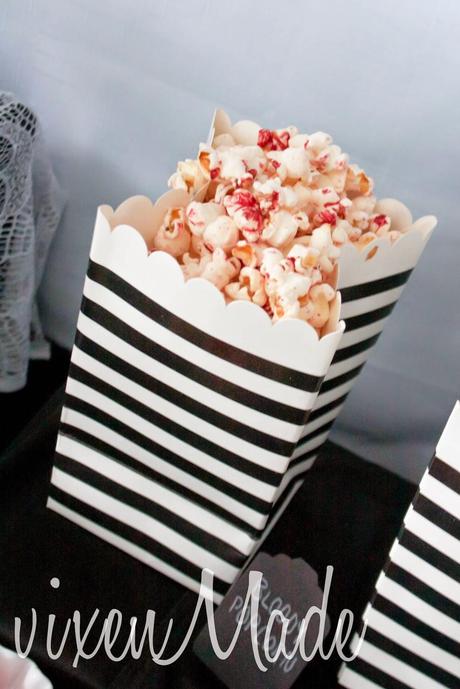 I made a little drink area as well.  As you can see the drinks aren't set up yet.But we had a cranberry punch and some adult beverages, like 'Bloody Mary' cocktails, as well.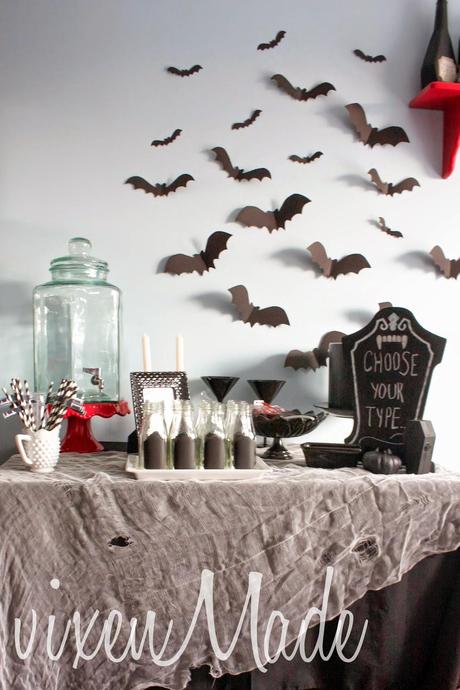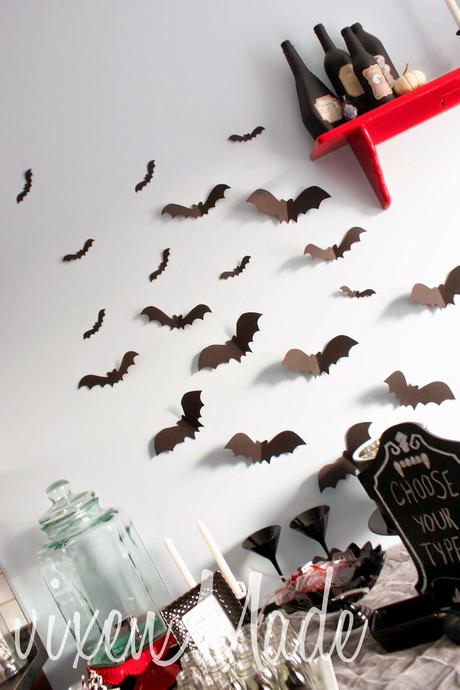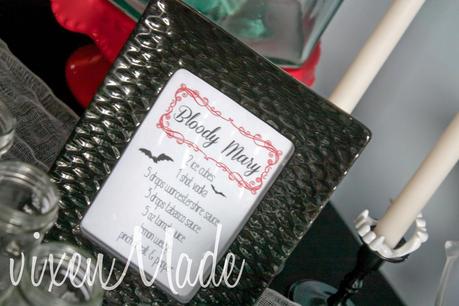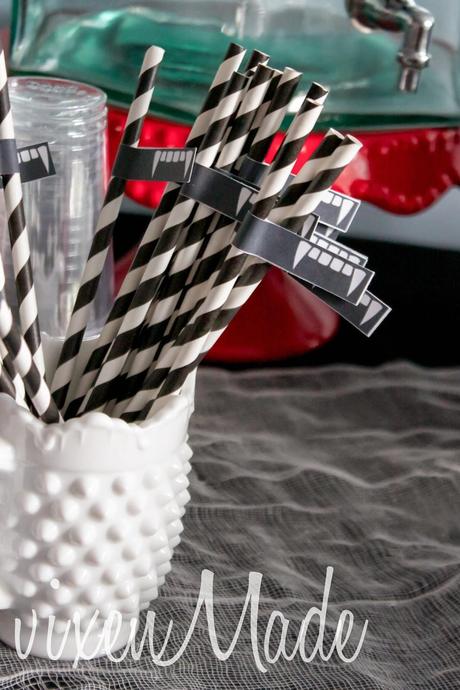 For all the vampires, we had 'blood bags' to enjoy.  These were filled with a liquid syrup candy.  It was basically for show.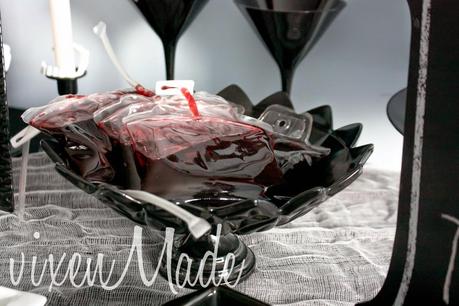 I used a chalkboard sticker sheet and my tag paper punch to create these drink jars with 'tombstones'.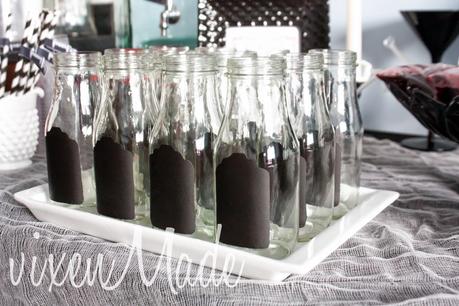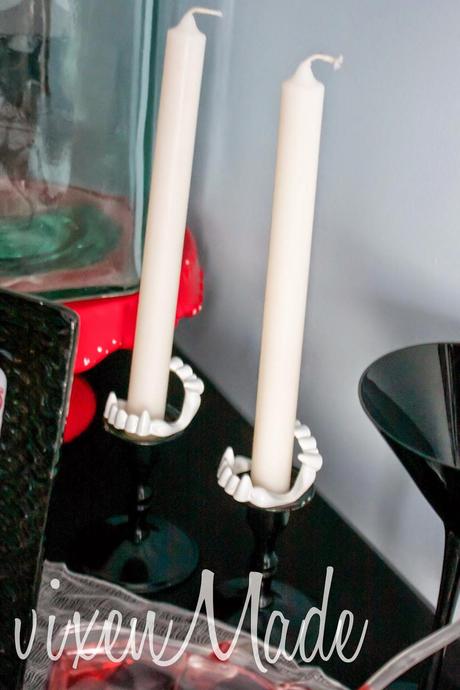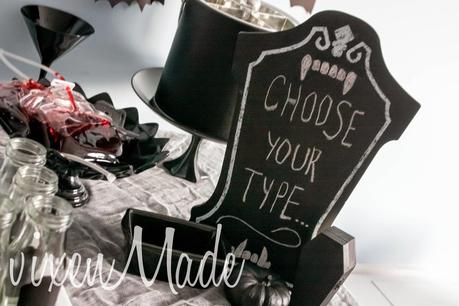 Everyone had a blast!  
Here are some of the sources used in this party:
Paper straws - Pick Your Plum
Blood bags - Dollarama
Candy - Bulk Barn
Printables/Invitation - vixenMade printables
Chalkboard sticker paper - Dollarama
Popcorn boxes and cupcake liners - Homesense
Caramel apple sticks - Michaels
Thanks for stopping in!  Hope your Halloween celebrations were fabulous!