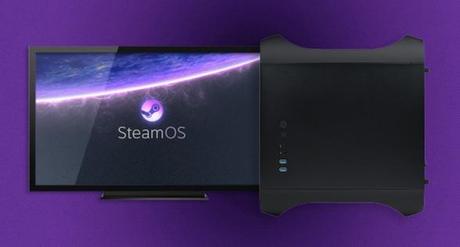 Valve has released a public beta version of SteamOS, its open-sourced Linux-based operating system. According to the firm, it's best if you have some level of experience with the OS before trying it out.
According to the FAQ, SteamOS is a fork (derivative) of Debian GNU/Linux. SteamOS 1.0, which is the first version released, is called 'alchemist' and it is based on the Debian 'wheezy' (stable 7.1) distribution.
Debian is a particular distribution of the Linux operating system, while Wheezy is the current stable release of Debian, which was used as the basis for the SteamOS distribution.
The major changes made in SteamOS thus far are:
Backported eglibc 2.17 from Debian testing
Added various third-party drivers and updated graphics stack (Intel and AMD graphics support still being worked on)
Updated kernel tracking the 3.10 longterm branch (currently 3.10.11)
Custom graphics compositor designed to provide a seamless transition between Steam, its games and the SteamOS system overlay
Configured to auto-update from the Valve SteamOS repositories