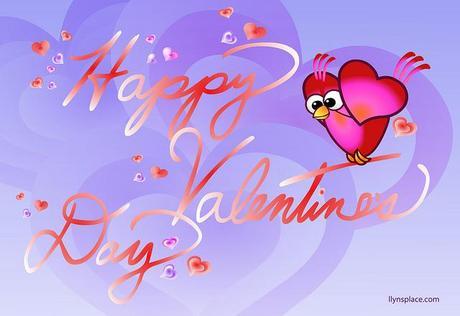 There was a time when Valentines Day meant a single red rose 'borrowed' from next door's garden – if you were lucky. However, since the event has been hijacked by major greetings cards companies, Valentines requirements have reached epic proportions so that there now MUST be roses, a card and dinner each year on February the 14th or you're in trouble! Of course this wouldn't be so bad if it wasn't for the enormous increase in the cost of anything even remotely Valentines-related from around the end of January onwards. Paying – in some cases – almost double for treats for that special person can really take the love out of Valentines Day! However, it does not have to be like this because it is possible to do Valentines on a budget. Here are a few suggestions for cash-strapped Romeos and Juliets.
A rose by any other name…
Ok so you are going to feel like a cheapskate if you present your loved one with a bunch of wilted petrol station flowers on Valentines Day, but if you're on a budget you don't have to go all out and spend a fortune on a dozen roses from an exclusive flower store. A single red rose is just as effective, in fact in some cases more so. You might also want to think about flowers that are not linked to Valentines Day and so won't jump up in price – some kind of pot plant is a more permanent sign of love than cut flowers, or you can opt for a really lovely bunch of non-roses, made up of flowers that mean something to the person you're giving them to.
Make the card
There's something impersonal about Valentines Cards that are manufactured en masse and given to hundreds of people around the country. Rather than paying out for an expensive card that is far from unique, make your own. If you're not good at drawing then cut out a few heart shapes from a magazine and stick them on a card or take a picture of the two of you and fashion a card from that. It doesn't have to be a work of art, as long as there's some heart in it. There's no end to the brownie points you can get for something that you have actually personalized and put some thought into – and it saves you money too!
Skip the chocolates
If you want to get your amour chocolates on Valentines Day then spend your entire budget on one fabulous box and don't bother with anything else. If you're trying to stretch a budget and you just about have enough for a bag of Maltesers then (unless these are his or her absolute favourites) just skip them altogether.
Stay in and cook
Whilst it is wonderful to be taken out for a slap up meal at a glamorous restaurant on Valentines Day, it's not the only way to dine romantically. Again, it's all about the effort – if you can't afford dinner for two on Valentines Day then stay in and cook instead. That is not to say that it's ever going to be acceptable to slap a ready meal down on the table still in its box and expect anyone to be wowed by that. If you think of a menu that you know your other half will love, spend some time making your makeshift home restaurant romantic and then do your very best to put something edible on a plate, no one can really fault you. If your budget will stretch to a champagne substitute like prosecco or cava then by the time the meal comes around you'll both be tipsily gazing into eachother's eyes and you can gloss over any burned bits in the meal itself.
So, no matter whether you're planning a surprise trip to Paris, two dozen red roses and a diamond engagement ring, or your budget is more suited to a romantic Happy Meal for two, there's no excuse for not being romantic this February 14th. Valentines on a budget is completely possible – it's the thought you've put in that counts and your imagination costs nothing!
John is a guest blogger from Deal Zippy the daily deals site where you'll find loads of great travel deals perfect for a last minute valentines getaway!