Valentines Day, Shmalentines Day! I'm single and a little bit bitter about it, but I know that a lot of you aren't, so I am putting you all first to bring you Valentines Day Ideas For Him. You can thank me later..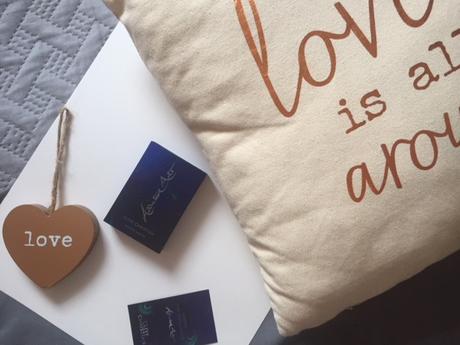 Every year, there's thousands of ideas for 'her', but not so many for 'him'. Whether you're looking for techy gifts, experiences or Gift Sets For Him, I've got you covered.
GIFTS
There's few things better in the world than a good smelling man. To indulge your other half in something a bit special this Valentines Day, I'd opt for a fragrance. The Clive Christian Addictive Arts EDP is masculine, spicy, oaky and oh so sexy! Is it sad that I've sprayed my pillow with some?  What!? judge all you like, single girls like nice smelling men too yanno!
Aside from that, something techy always does the trick. Here's a few things I'd suggest:
- Samsung Gear VR - £119
- Amazon Alexa - £89.99
- Sky Viper Stunt Drone - £59.99 
Or alternatively, something fashionable or related to his hobby would work, including:
- Sports Tickets (Ticketmaster)
- Hugo Boss Watch & Cufflinks Set
- (If you're Scottish) a Sgian Dubh
- A Cashmere Jumper
- A Personalised Sports Top
PERSONAL IDEAS
Personal gifts are usually warmly received, so I've had a wee brainstorm of things you can do for your man to make his Valentines Day one to remember.
- Men love games, so instead of turning the xbox on, make a game! try leaving clues for him to guess what his Valentines gift is. Whether that gift is an actual xbox game or if it's you, make him work for it a little bit. Leave little hints in his coat pockets, on his pillow, in his lunch bag, in his wallet, on his work desk, in a cheeky text message. It'll have him guessing all day long.
- Make him his favorite meal, wear that dress he loves you to wear, turn on the television and watch his favorite sport or movie with him whilst you massage his shoulders.. It's the little things!
- A weekend away. We all love to be surprised but not shocked (Haha!) let him know you've booked a weekend away somewhere but let him plan activities with you. Men love to feel important and have something to look forward to, so let him be creative with you.
So there you go! I hope you enjoyed my Valentines Day Gifts For Him suggestions! Let me know how you plan to spoil your man this 2018!
H x
**This post contains sponsored content. All thoughts and recommendations are my own.