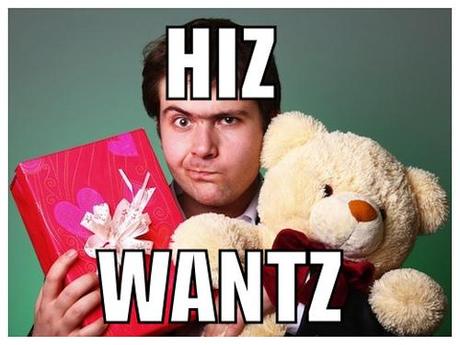 Let's admit it. It has to be hard being a man on Valentines Day.  We expect so much from them (and rightfully so) during this time of year. But what about him? Celebrating a love between two people should go both ways, right? I always thought seeing me happy on Valentines Day would be good enough. I'd always say Valentines is for me and Super Bowl Sunday is for you. But it's truly not fair. So I'm dedicating this post to all the men that put their needs aside on Valentines Day — We love you!
GQ Clothes We women have oodles of subscription services to choose from these days. Men can now benefit too. Check out the TrunkClub which is a on-demand subscription service for men's clothing. It's shipped directly to them. It's convenient. It's easy. And they only pay for the items they keep.
State-of-the-Art Watches I'm not talking any watch here. I'm talking a watch that's not only a conversation piece but a watch that can make him the envy of his buddies. Don't let them tell you otherwise, they like when their friends envy them just as much as we do. Phosphor watches has truly one-of-a-kind watches that are guaranteed to "wow".
Silly Shirts You know those shirts that some men like wearing with silly slogans and x-rated undertones. The shirt he puts on and you turn and say…"You're going to wear that?!?!" As awful – and somewhat entertaining – we think these shirts are…Men adore them. Check out sites like IDAKOOS and spreadshirt. You can even have them personalized just for him. Definitely will  get extra points for that.
Cologne May seem a bit cliche but you can never go wrong with a good bottle of cologne. Get him a new and exciting fragrance. You know, something you both can enjoy. There are online sites that have perfumes and colognes priced up to 30% off retail. Just be sure to shop around and compare.
Do you have any other Valentines Day ideas for boyfriend, husband, or "other".  Let me know!