Friend Post by Tejinder Kaur 
Hi everyone…
I hope u all had a great Valentine's Day 2014.
Valentine's Day is a day to cherish with the one's you love! For me, it has to be my hubby whom I met in school in the year 1998 and started dating thereafter.
 We are married for 7 years now and we still share the same enthusiasm for this day! It was even better this year as he took a day off and we spent the  lovely day together  with a cake cutting celebration at home and  in the evening  had a lovely time with my hubby and kid having sumptuous dinner at a local Indian restaurant. All in all it was a day well spent and shall be cherished by me forever.
This post is very close to my heart as it is  being featured  on my lovely friend Natasha's blog. I feel very honoured & overwhelmed! 
Now enjoy my Valentine's Day pics,we definitely  had a great celebration.
I bought all the decoration material myself ☺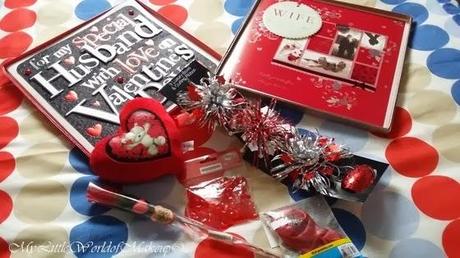 Check out the decorations I did for this special day.My hubby loved it a lot ♥♥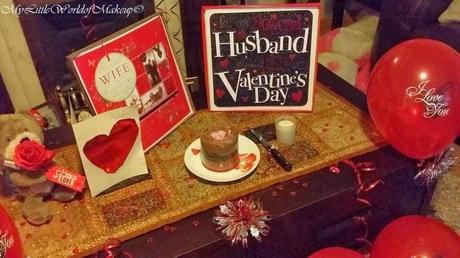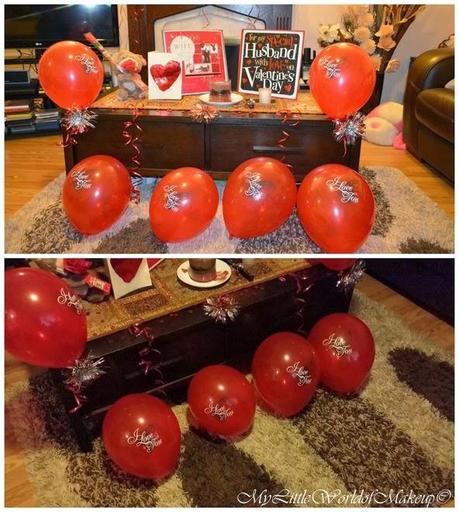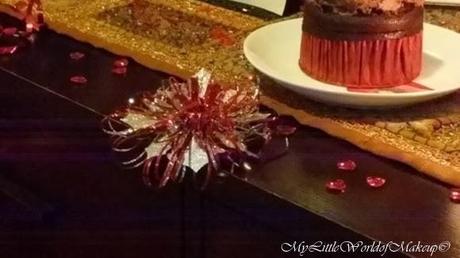 About Gifts: I was gifted a Red/black combination dress by my  hubby and Urban Decay Naked 3 palette (waiting for it in the mail) Yayyy ☺☺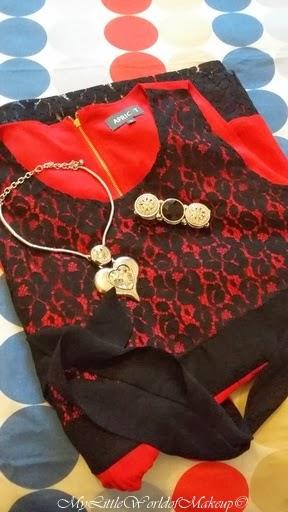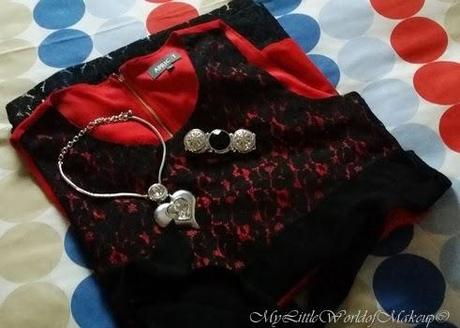 We gifted these beautiful cards to each other ♥♥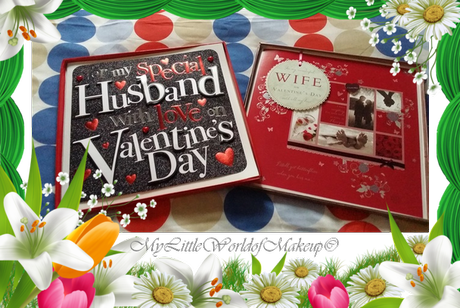 My husband also gifted me a little heart and a teddy bear ♥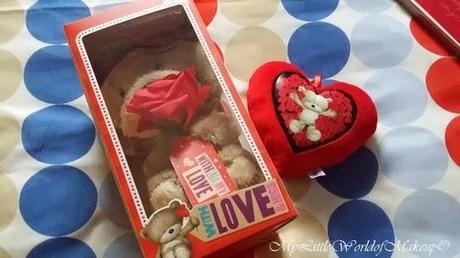 I  gifted the Cardigan to hubby matching with my dress and did all decoration/set up for him as shared in the pictures in the beginning☺☺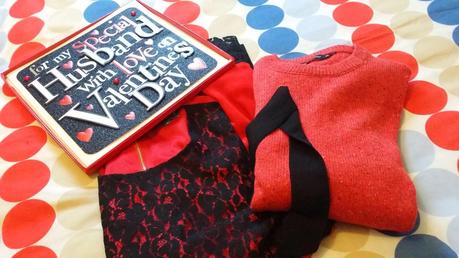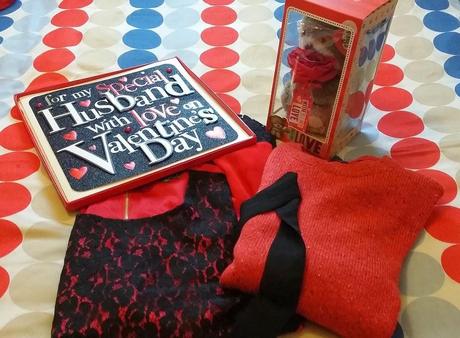 My son Samar made this greeting card at school for me with a big heart and gave it to me when he came home... Love u Samu ♥♥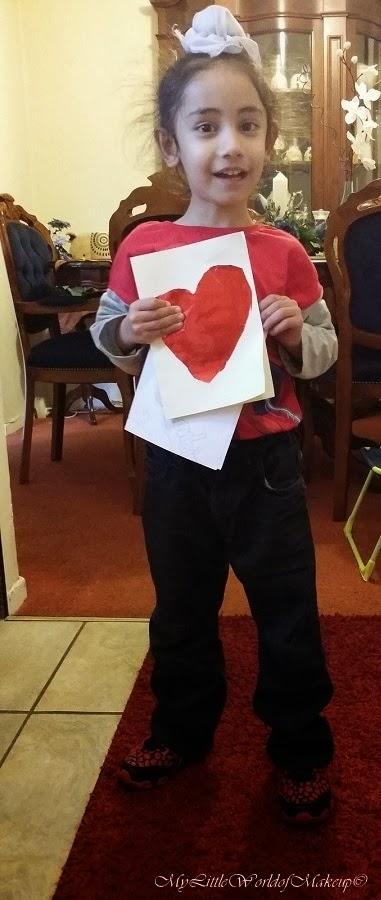 Then it was time for the lovely cake.This was our Valentine's Day Cake. We had a cake cutting celebration at home with my darling son Samar and hubby do check the pictures below ☺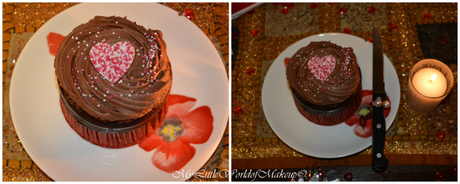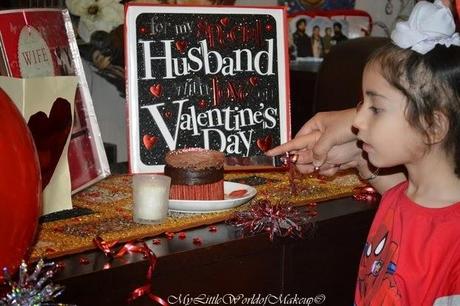 Myself  & Samar  had some clicks n one my full FOTD with a big baby bump as I am 25 weeks pregnant ☺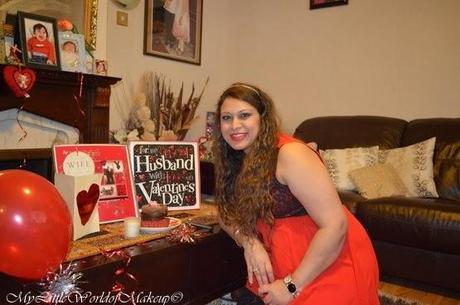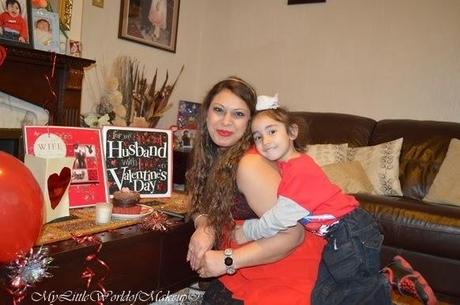 Dress: is from Apricot
Accessories:Bracelet &  necklace is from Primark
Makeup products Used 
:
On my face
: Mac Sculpt Foundation NW35
On  my cheeks
: MUA Blusher shade no : 4
On my lips: Maybelline Super Stay 14 hour lipstick on Non Stop Red and Revlon Color Stay Overtime Lip color in no 130 Continuous Rouge.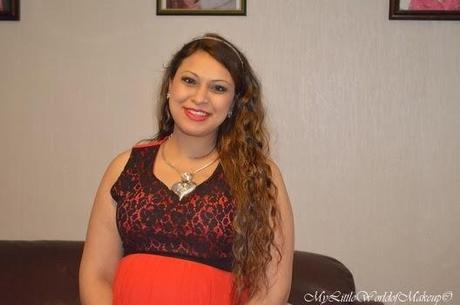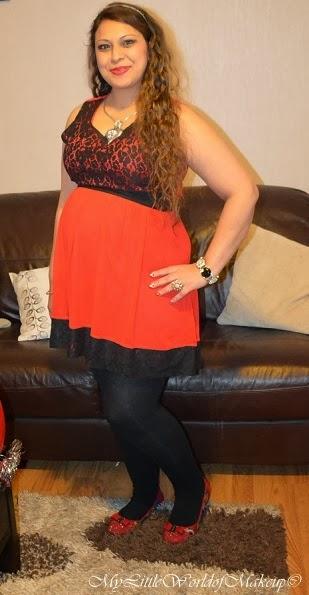 On eyes : Mac Select Cover up Concealer,Silver gray eye shadow from 
MUA High Definition Supermodel Eyes palette and Mac graph black kohl.

I did some nail art in theme with the day - black, silver and red combination.☺☺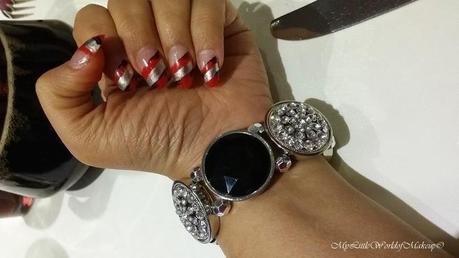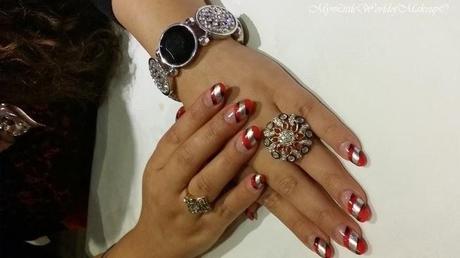 This is me and my loving dear hubby ☺♥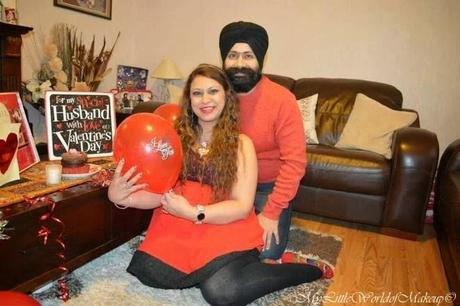 I hope you enjoyed reading and watching my Valentine's Day celebration pictures. Please leave a comment below and also tell me how did you celebrate your day of love.
Love,
Tejinder ♥♥
About Tejinder: She is an Accountant by profession and lives in UK(United Kingdom) with her 4 year old son Samar and her husband Mr. Amarjeet Singh. She is the most famous personality in the blogging world -  a true fashionista and an ardent  make up lover I must say. She has a very charming and lovable personality full of zest for life. She does write for various make up blogs in the blogging world as she is very passionate about make up and wants to keep the passion alive. 
My personal note to Tejinder:  Hey sweetheart .. I am very elated and overwhelmed with joy that you chose my blog to share your personal pictures and celebration of Valentine's Day. Thank you very much and you are always welcome to share your posts/ articles here anytime. I hope I did justice to your pictures and you liked it.

Also I would like to say I loved all your pictures and Thank you for sharing your little love story with us. and I admire the bond and love you share with your husband. May it continue to grow and blossom each passing day and may god bless you both always. Love you sweetheart.. Muahhh  ♥♥