My last post was about washi tape.  I know.   But I loved the project so much, I just had to try it!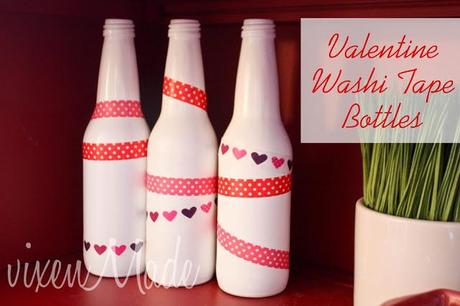 I had a bunch of leftover white painted bottles (remember, from the bowling party?) already.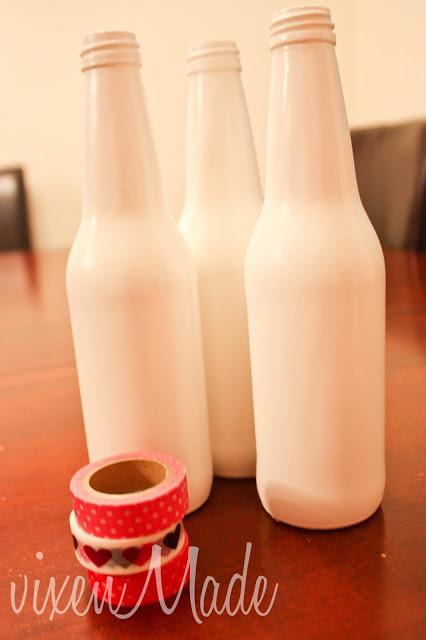 So with a few different Valentine-patterned washi tapes, I had some fun.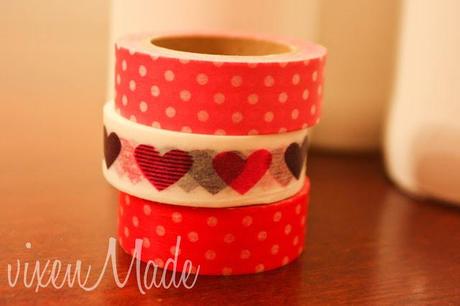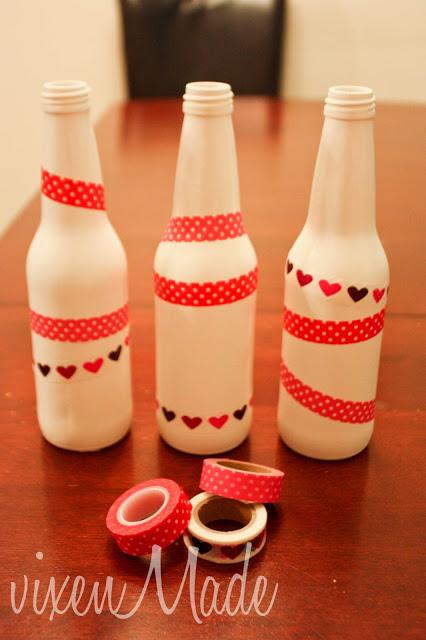 In no particular pattern, I just added strips around each bottle and then put them out to display.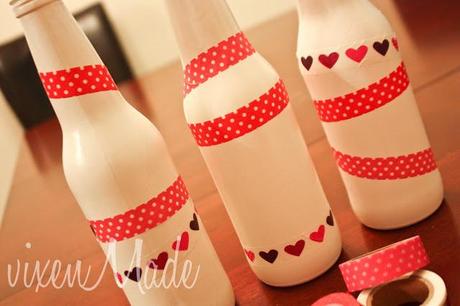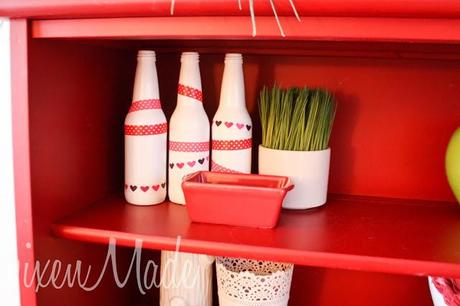 And when Valentine's is over, I just take off the tape!  I kinda like 'em!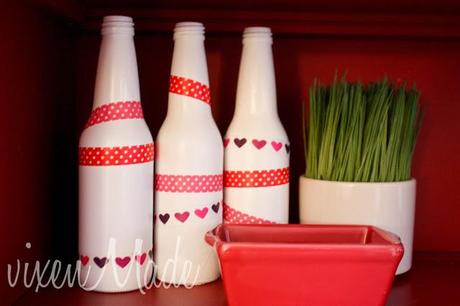 Have a great day!  Thanks for stopping in!

I link up here!