This post is both for my makeup addict readers and the guys who are looking for perfect gifts for their partners & wife's.
SO read my list and choose the perfect present for her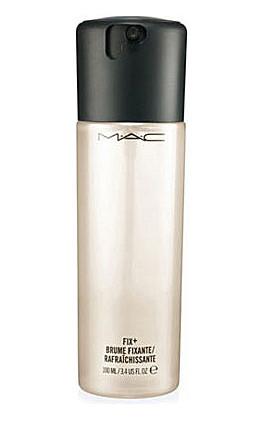 This is an ideal makeup base, for girls who does not want use primers and setting powders.  You can either use this fix +  spray before you start your makeup or after you complete your make up before you apply your mascara, 
I used this spray after I finish my face makeup before applying my mascara.  
Giorgio Armani Maestro Fusion Foundation £ 36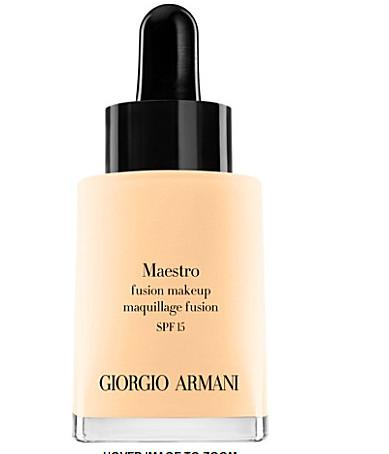 This foundation has 9 shades which will match pales and dark skinned girls It is recommend to use without a powder This is a super light dry foundations If your partner, wife loves light coverage foundations than go for it. Remember to take one of her foundations with you before you purchase this product.
Stila One Step Corrector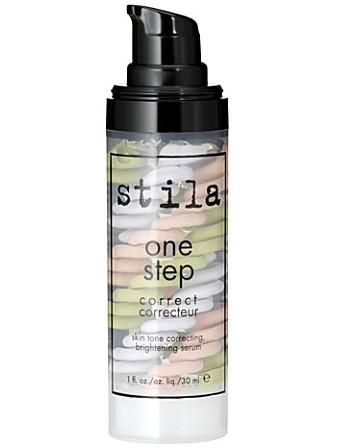 This innovative, triple-swirled helix serum instantly colour-corrects, brightens and covers skin imperfections for a flawless face with no fuss. Swirl your way to perfect skin in one step! This primer, colour-corrector, brightener and anti-aging skincare serum does it all with the help of Stila's Youth Revival Bio-Available Mineral Complex. The weightless, creamy formula blends imperceptibly into skin and won't clog pores or settle into fine lines so all anyone will notice is your perfectly flawless skin!
Clinique Redness Solutions Instant Relief Mineral Pressed Powder £25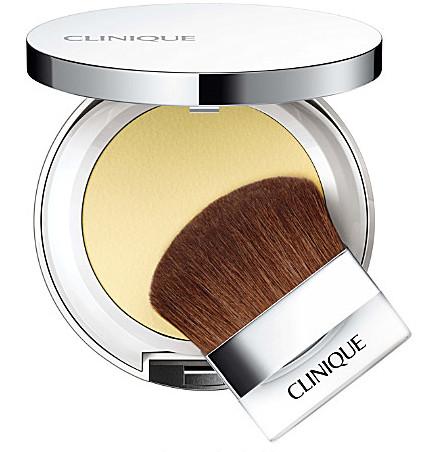 Here comes the boom,  We all see KK with yellow powder around her eyes, although the products she uses is not Clinique but it will do same job (she uses a liquid product and a loose powder) 
This product targets
Toning  down diffuse redness. 
Brightens and controls uneven skin tones
Hiding blemishes
This is a must have in a girl's makeup closet.
Giorgio Armani Smooth Silk Eye Pencil £18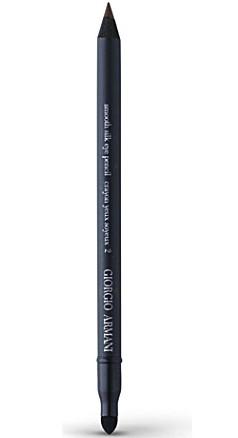 YSL Terre Saharienne Bronzing Powder £33

Using your Trish McEvoy brush from your brush set, contour or use it as bronzer.  Lancome Blush In Love Blusher No: 10 £34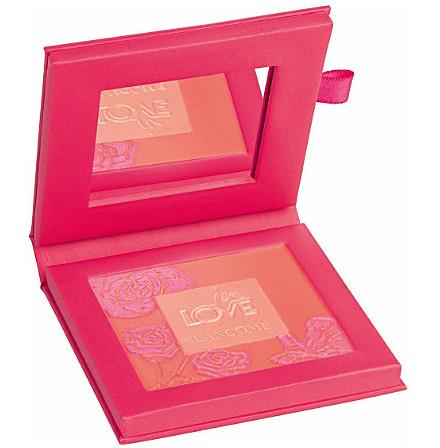 Lancome's new card board limited edition blush, it comes in two varieties and it is matching to this Special Valentine's day,  Why not reward your loved one with a blush love carved on it?
MAC Marilyn Monroe Lip Pencil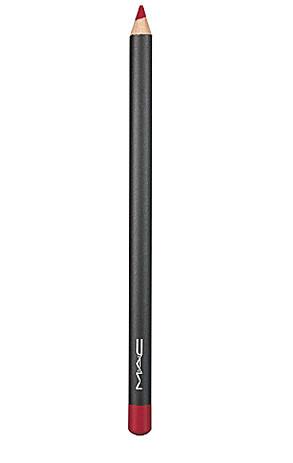 Reds are my favorite at this time of the month, I do not generally wear red, I prefer red for only specific occasions, Valentine's day is one of those days.
A lip liner is a must have, it will not only help your lipstick to stay long but it will help your lips to look fuller as well.
MAC 208 Angled Brush£16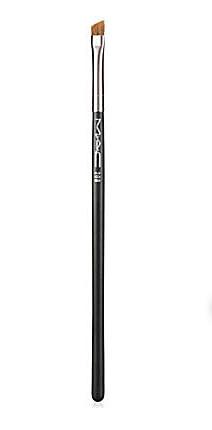 You can use it to fill your brows, you can use it as a an angled liner brush and the best part of it, it goes on well with eye khols and gel eye pencils. 
TOM FORD LIPSTICK CHERRY LUSH £36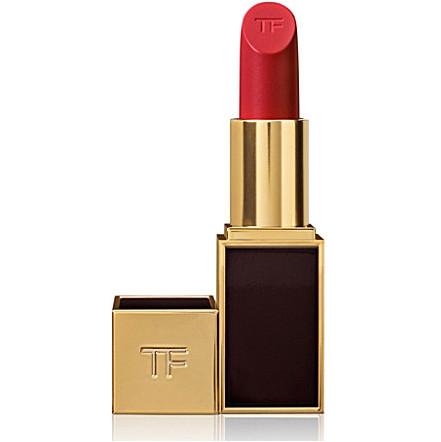 MAC Marilyn Monroe & this lipstick will be a perfect gift. 
TOM FORD ULTRA SHINE LIP GLOSS  LOST CHERRY £32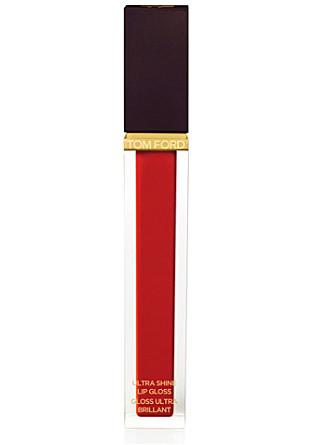 Apply your MAC lipner, than with a lip brush apply your cherry lipstick finish with Tom Ford Lost Cherry Gloss.
Trish Mc Evoy Effortless Beauty Deluxe Travel Brush Set £100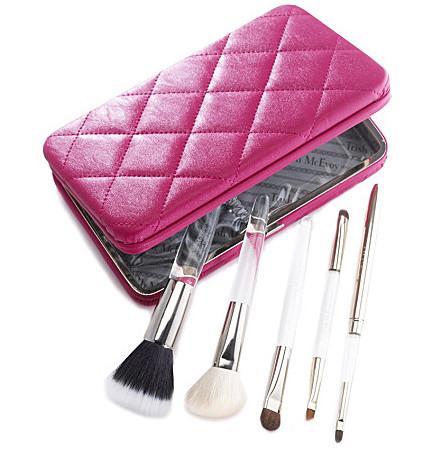 Trish McEvoy Effortless Beauty deluxe travel brush set
Includes: Mistake-proof sheer application brush, dual ended eye brush with angled eye lining and va va voom smudge, all over eye brush, angled contour brush, classic lip brush, brush clutch
Azature 267 carat Black Diamond nail polish 
£160,000.00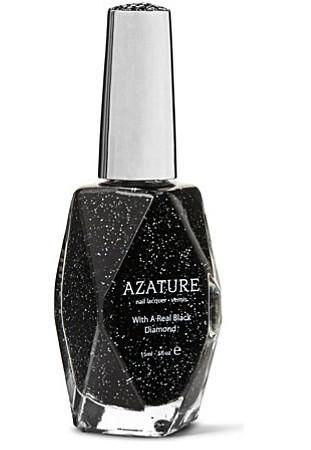 Oh Diamonds are a girl's best fiend said Carol Channing, she was so right we all love carrying diamonds,
Who would not want to own a Black Diamond (Nail Polish)?
If you how big 267 carat diamond can be? Here is an example of  50 carat diamond
This polish has an extreme price but still favorite polish of some celebs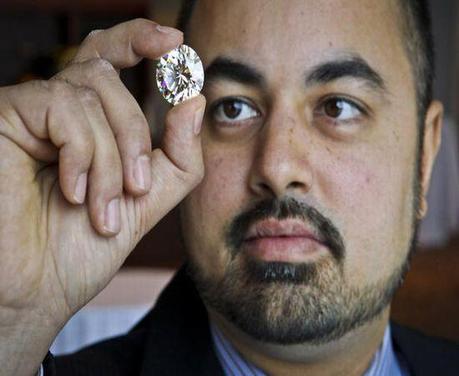 OK let's be realistic I do not know any husbands will buy this polish by just saying  Yes Dear,  Your wishes are my command other than Richie Rich, 
But..   Azature has a mini not so expensive  Azature Black Diamond Polish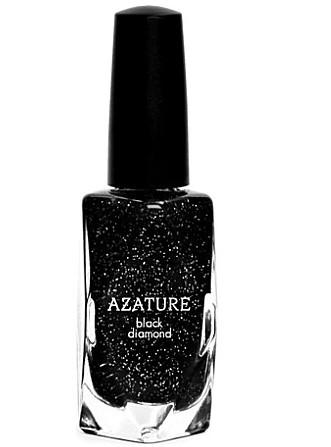 which you can grab hold of this beauty just for £17
Fall in Love Again with YSL in Love Again EDT £73