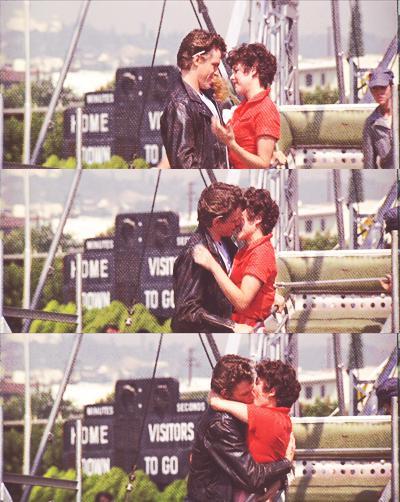 Valentine's Day is approaching and unless some stroke of whirlwind romance hits me, I will be alone.
This is fine by me because I hate Valentine's Day.
Now before you stop reading- hear me out. I don't hate Valentine's Day because I'm bitter and don't have someone to share the love with. My mom, grandma, and the homeless man on my street all tell me they love me.
I just think Valentine's Day is such a waste of energy. Too much stress and too high strung. And why is it that we should show our love to someone one day a year? As basic as this may sound, shouldn't we show our love all year long?
My ex was intense about Valentine's Day (along with everything else). When he asked me what I wanted to do for the holiday, I responded with, "Sit on the couch with you and eat cereal." He couldn't take it. He thought I was playing a psychological trick on him. Like playing a record backwards, he thought I was giving him a subliminal message or something. But I really wasn't. Isn't cereal and Full House in syndication romantic? Shouldn't everyday be romantic??
He didn't get it. "I want to DO something SPECIAL for YOU so tell me what you REALLY want to DO!!!" Valentine's Day became a sore spot in our relationship. It was exhausting. He ended up cooking me a fancy dinner with dessert by candlelight. It was romantic and whatever. But the Cinnamon Toast Crunch on the counter was taunting me.
Celebrating "Singles Awareness Day" is no better than celebrating Valentine's Day either. I am very aware that I am single every frickin' day of the year. I don't need a special day to emphasize it any extra.
So instead of celebrating Valentine's Day (or Singles Awareness Day), I challenge you to join me and do something new. This year, try celebrating days that can only (and probably should only) be celebrated once a year.
Here are some great examples:
Make reservations at an overpriced restaurant in celebration of actress and Pink Lady, Stockard Channing's birthday on February 13th.
Eat a box of chocolates by yourself for Temporary Insanity Day on February 19th.
Buy an expensive new outfit for International Flirting Week, February 13th-19th (this is one I can definitely celebrate!)
Buy a teddy bear and a cheesy card to celebrate the anniversary ofPatty Sheehan winning the LPGA Sarasota Golf Classic on February 14th, 1988.
Listen to a Taylor Swift album and cry over Clean Out Your Computer Day on February 13th
Order pizza and watch The Notebook for National Ferris Wheel Day on February 14th. (Get it?? Cause Noah climbs the Ferris Wheel to get Allie to go on a date with him! Oh! SO romantic!)
Send flowers to yourself at your office for Northern Hemisphere Hoodie Hoo Day on February 20th (This is when you go out at noon and wave your arms chanting "Hoodie Hoo" to chase the winter away).
Holidays like Hoodie Hoo Day truly only happen once a year so celebrate them while you can. Celebrate love all year long.
So what do you think? What holiday will you be celebrating this February 14th?
Tagged as: humor, Lauren Schaefer, relationships