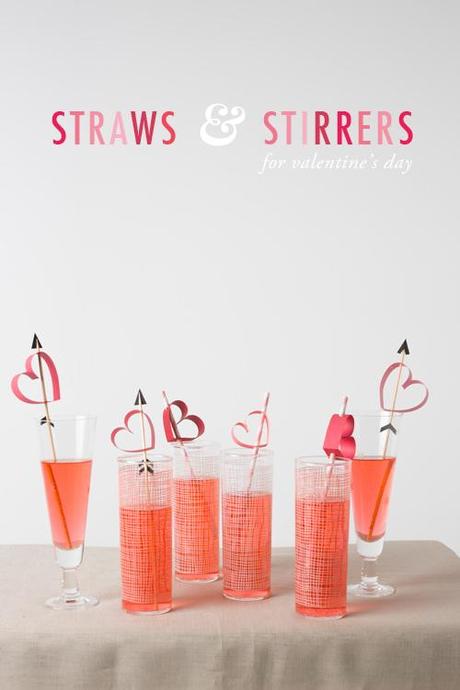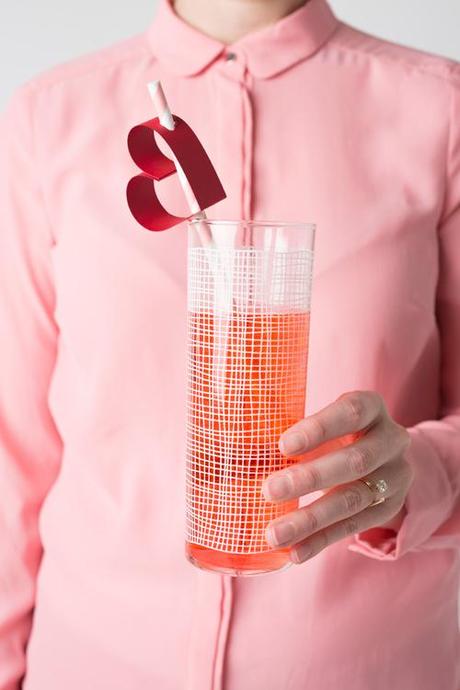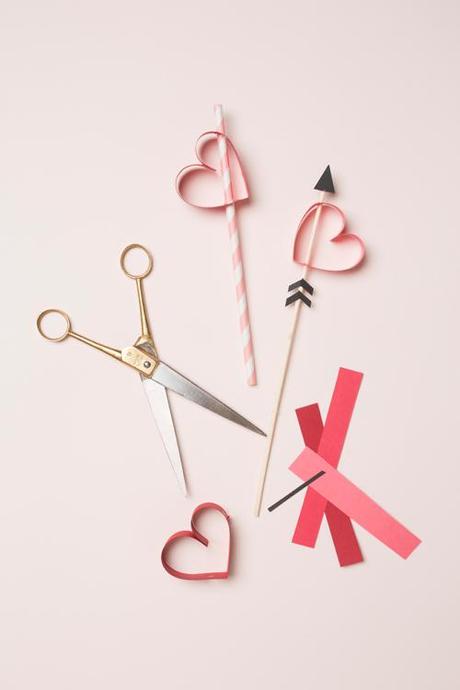 beautiful photography by Trisha Zemp 
When I latch onto an idea I kind of exploit it to its fullest. Exhibit H: Valentine's Day straws and stirrers. Last week I took the idea of the heart links that's been floating around the web and then I made it huge and added bows in it. This time I miniaturized it and thought they'd be adorable on straws or a stirrer. Add on a cupid's area and I die of cuteness. PLUS, it's SUPER easy and shouldn't take you much time at all. BINGO.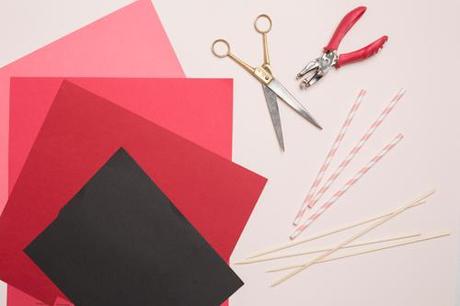 Materials: pink or red paper, black paper, scissors, hole puncher for the straws, mini hole puncher for the skewers, straws, skewers, glue
Step 1: Cut out strips for the hearts out of your red or pink paper. I made mine about 5" long and 1/2" wide.
Step 2: Fold the strip in half to form a V.
Step 3: Glue the end of one strip.
Step 4: Wrap it around to form a heart and secure together.
Step 5: Hole punch one end of the heart closer to the bottom.
Step 6: Hole punch the other side closer to the top. The top one you will want to give it a slightly larger hole so punch it about 1 1/2 times. This will make it so the heart is not distorted.
Step 7: If you're just making the straws you're done! But if you're making stirrers cut out a tip for the arrow out of black and little strips for the ends of the arrow.
Step 8: Glue the black parts onto the skewers.
Step 9: Trim off the ends of the arrows so they are even.
Donzo!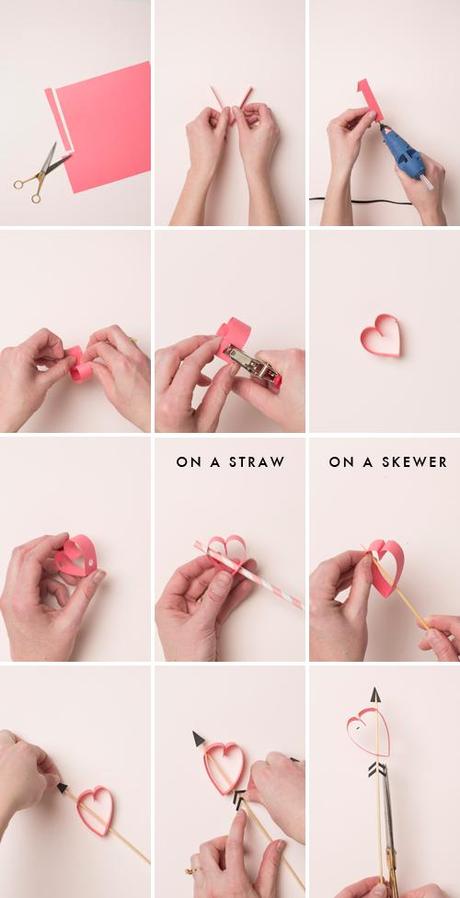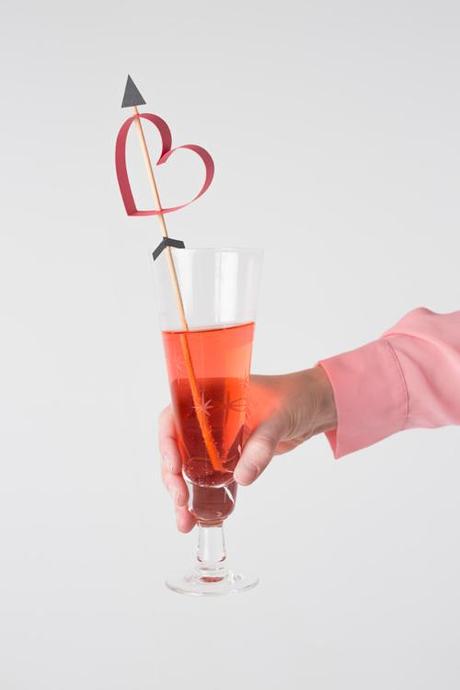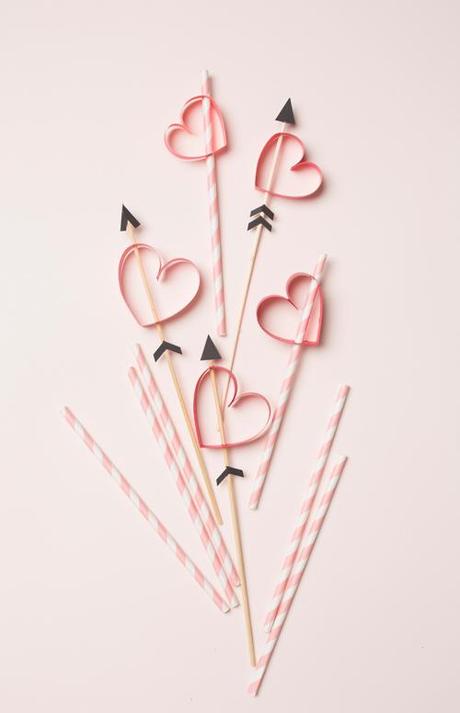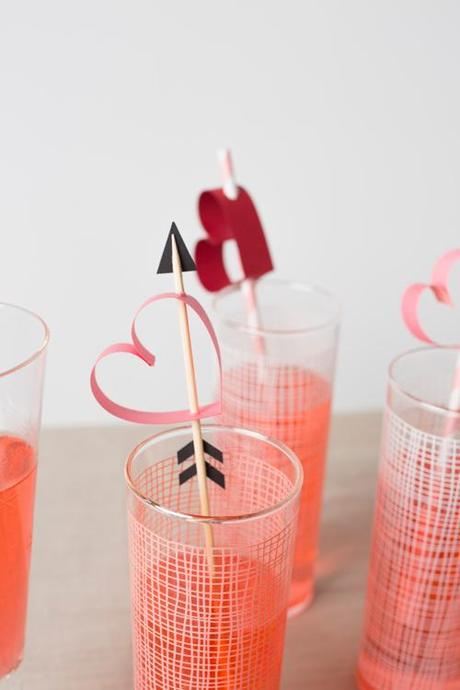 Stay tuned for a whole week of quick and easy Valentine's Day projects starting on Monday!