BEVERLY HILLS—As Valentine's Day nears, most lovebirds want to celebrate love with a dream wedding. Soon thereafter, once the question has been popped and someone has said "Yes," the happy couple will find themselves ensconced in the myriad details of planning the joyous occasion. One of the best ways to make sure your wedding is a magical experience is to watch WE TV's show "My Fair Wedding" with David Tutera. David's Hollywood clientele list includes Jennifer Lopez, Matthew McConaughey, Kenneth Cole, Tommy Hilfiger, Elton John and so many more. He is also well known for his access to countless film premieres and celebrity parties.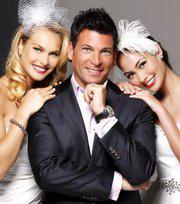 Photo Courtesy of: Facebook

David, who lives both in Los Angeles and New York City, was hosting a Romance and Style event on February 4 at the Tanger Outlets at the Arches in Deer Park in New York. The TV personality, designer and author has been awarded "Best Celebrity Wedding Planner" by Life & Style Magazine, and it is well deserved: his genuine passion in his work is adored by so many fans, including brides-to-be.

Canyon News had the opportunity to interview him at this particular event.

CN: David, you have done weddings, books, fashion design, designing jewelry. What's next for David Tutera?

DT: It's always about continuing to bring the best of the best to women who deserve to look and feel popular and of course to do it on an affordable budget. I'm currently working on a special occasion line, non-wedding fashion, shoes are coming out in 2012, my fabric line, as well as education online - a place for people to go who want to be inspired.

CN: You mentioned something about going on a budget. Any advice for couples who have a low-budget?

DT: I think right now, everyone is price-conscious. It's important to know how much things will cost before you execute a contract. What I always say is... decrease the guest list, meaning, inviting people who you really know and who you will remember ten years from now, [when] looking back at your photos. Maybe it's not a Saturday night, black-tie, maybe a Sunday afternoon brunch or a cocktail celebration, [but] keeping the celebration less elaborate allows you to have an emotional aspect of the wedding."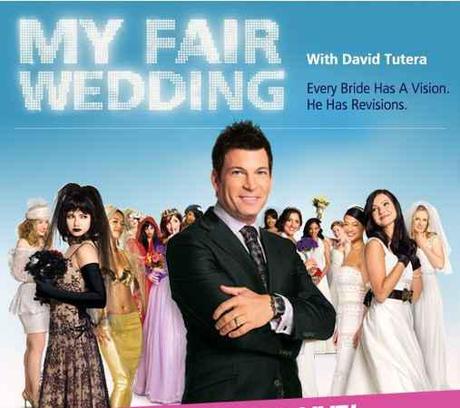 CN: What's your favorite dress from your collection?
DT: I actually have a couple. There is a beautiful one from my first collection that has a beautiful underlay, tulle in front it has straps of lush and soft pink in it, beautiful lace top. There is also one on the cover of my Mon Cherie line, a pink wedding gown.
CN: I know you are here for the Valentine's Day: any advice for singles?
DT: Yes, just to celebrate Valentine's Day doesn't mean you have to have someone that you are in a relationship to do that with, Take a friend out, enjoy the evening, all that love and we all love each other and so it's just about celebrating that day.
CN: Last question: I know you are all about making a dream. Did you have to take a step back where you said, halfway through, this is not going the way I want it?
DT: No, No, I think sometimes, I think too big. Sometimes, things happen that are unexpected. I never step back, I face the challenges whether it's for myself or for the girls that I work with and I just dive into it. If you don't put it out there, it's not going to happen. The most important thing is to keep positive energy, and that's why I always say "Dream Bigger."
David Tutera reminds me of Godiva chocolates: sweet, classy and irresistible. And his show is so successful precisely because he puts his heart and soul into his work.
Happy Valentine's Day!