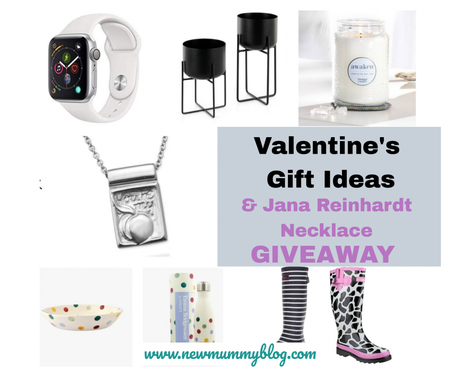 We may earn money or products from the companies mentioned in this post.
I know, I know it's January but I've a fab giveaway and I'm sure you all want to enter...! Anyway, it's nice to be able to drop a LOT of hints to your other half about the exact hoodie, cup or jewellery you've been eyeing up on the Insta recently. So this might just give you an idea or a way to share it with them (several times).
1. Emma Bridgewater... anything...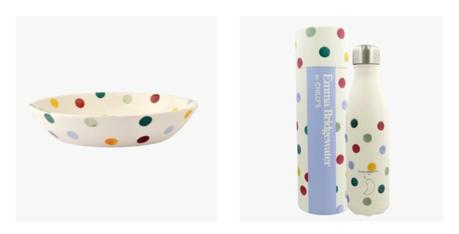 I just love those Emma Bridgewater dotty designs the best... So any cup, tray, teapot would be a lovely valentine's present.
2. New wellies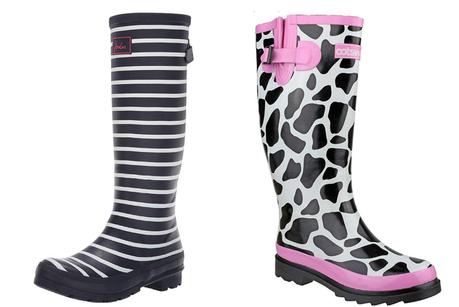 Well I do think wellies are fab when you have kids, perfect for muddy walks, rainy school runs and just tidying up the garden after the kids have taken out all the toys and it's suddenly started to rain.
I love these Joules wellies, these arrive next day with good old Amazon. Got to love a breton stripe!!
Or another pair of my old favourite Cotswold cow print wellies. After nearly 10 years the white has turned a bit yellow, so it's time for a new pair!


Fitness watch... Apple, Fitbit, or Amazon
We don't do big presents, just a ticket gift really, but a fitness watch even an Amazon special could be a winner... Just make sure they're not expecting an Apple Watch first 😆
Plant pots or stands
I know, my husband isn't keen on knick knacks, more ornaments or cushions, but a plant or plant pot definitely could be on his radar... These lovely Made.com plant pot stands are definitely on my radar (hint, hint, and not just for valentine's Day!).
Candles
A good old Yankee candle doesn't go amiss does it?
Jewellery
If you're a jewellery for Valentine's Day giver/receiver, then this gorgeous necklace from Jana Reinhardt is a winner. Made by Jana or her husband in the South of England, not by machines, and hand designed by Jana herself, this gorgeous necklace can be won right here - enter to win below!
Enter to win a Jana Reinhardt necklace below!
Launches Saturday 25th January 2020
Running & Gym wear
Need some new trainers? Decent socks that stop your feet getting as sweaty at the gym or on that couch to 5k?
Chocolates
Yes, a totally cliche and one many might scoff at, but to be honest it's what we often buy each other at Valentine's day. Hotel Chocolat are our favourites... or Creme Eggs!
One last idea... the gift of time together
Of course if you are parents, you could give the gift of a day out or date night for the two of you. Get a babysitter and, as Valentine's Day is a Friday give the gift of a lunch on Saturday, an evening out, or even a night away together.
We love a parents night off at Cotswold Water Park near Cirencester, last time we also enjoyed a delicious Dobbies Afternoon Tea to enjoy before hand too, the time before (our first night away) hubby surprised me and we also went rowing at Cotswold Waterpark, Cirencester.
I'd definitely recommend time alone, doing something different without phones or distractions. Perfect me time, and time together.
Have a lovely Valentine's Day... And hope this was useful, for birthdays, and Christmas too!