We may earn money or products from the companies mentioned in this post.
We love having this Nutella Chocolate Christmas tree pastry for breakfast on Christmas day... It's so easy to make but looks so special. It is also super easy to make and really quick. I often make it at the same time as sausage rolls on Christmas Eve. Actually sometimes we have this chocolate Christmas tree pastry for breakfast on Christmas Eve instead of Christmas day.
There aren't many ingredients, just puff pastry, Nutella (or another chocolate spread), some baking paper and a knife. Oh and an oven...
Nutella Pastry Christmas Tree Instructions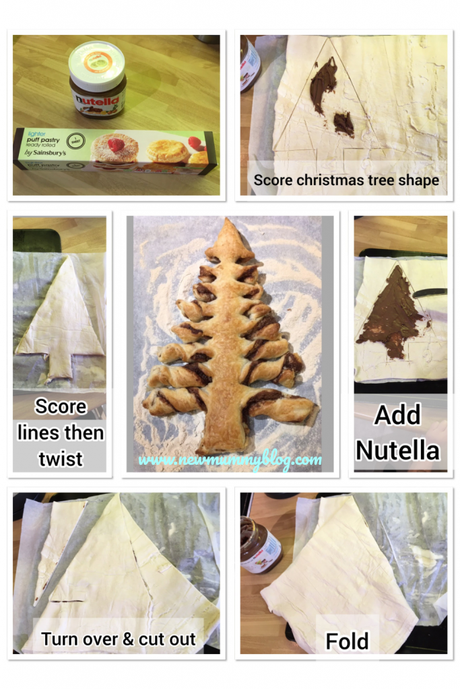 Nutella Chocolate Pastry Christmas Tree for breakfast/ or desert!
Step by step instructions
I use the pastry you just roll out.
Step 1: Roll it out the pastry.
Step 2: mark a Christmas tree shape and spread on the chocolate spread / Nutella.
Step 3: fold the pastry along the edge of the tree so the chocolate is in the middle.
Step 4: cut it into a Christmas tree shape (triangle with stump at the bottom).
Step 5: cut lines across the tree but make sure they don't join in the middle (in line with the stump)
Step 6: twist each 'branch'
Step 7: cook in the oven as per the pastry instructions.... Or just keep checking it!
P.S. I score the tree shape and fold along that edge so I don't waste previous chocolate spread!!