Hi everyone,
With Valentine's Day being just a few days away, today I thought I'd share some beauty products that'll help you get prepared whether you're off to have a romantic night or if you're single, there's no greater excuse than to pamper yourself!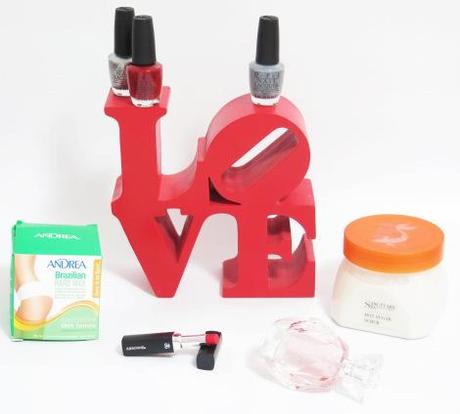 Getting Rid Of Hair…Down There: Valentine's Day is probably one of those times where shaving above the knee would be the right thing to do and if you're brave enough to go the whole way, why not try the Andrea Brazilian Hard Wax* which is produced with a sensitive skin formula. The kit has everything you need to replicate an in salon result but if you are a bit faint hearted, the wax works just as well on your legs or bikini line!
The Perfect Pout: Now might also be the time to start thinking about what type of makeup look you want to wear for the day/night. I personally cant go past the a classic red lip and I think it's perfect for the occasion. The Arbonne Runway Rouge Lipstick* is a gorgeous red with a slight tinge of pink and a small amount of shimmer to leave your lips looking glossy and full. I'm a huge fan of the formula of these lipsticks as they are hydrating.
Sensual Scent: I personally like to switch around my scents depending on the occasion and one of my recent favourites is Avon's Femme Eau De Parfum* which is a gorgeous mix of floral and fruity. However, after application, the freshness does mellow down to a stronger, evening appropriate scent.
Silky Soft Skin: I was never really the biggest fan of body scrubs as I found them a bit messy but over the last 6 months or so, I've really changed my mind as they just leave the skin feeling amazing! The Sanctuary Spa Hot Sugar Scrub is a new discovery of mine and I absolutely love it! It warms when worked onto the skin and leaves your body feeling so soft, smooth and also quite hydrated.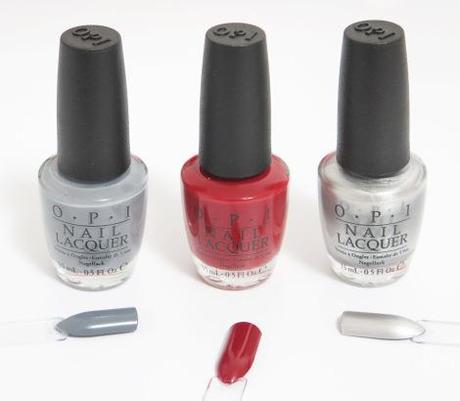 Embrace The Gray, Romantically Involved, My Silk Tie
Go Fifty Shades of Grey: O.P.I recently released a Fifty Shades of Grey Collection* with 6 shades inspired by the book series and I think there's no better day to sport these shades than Valentine's Day! Embrace The Gray is described as a 'chic, moody gray crème', Romantically Involved is a 'luscious crème red' while My Silk Tie is a 'silky, gleaming silver'. Romantically Involved is a red that's chic with an amazing glossy finish. I sported My Silk Tie a couple of weeks ago and loved the almost metallic/chrome finish and Embrace The Gray is a rich, creamy shade that is just gorgeous for any occasion.
What are your Valentine's Day plans?


| Bloglovin' | Facebook | Twitter | Instagram |
*Items marked with an asterisk were kindly provided. As with all my posts, it is 100% honest and of my own personal opinion. For more information, visit my Disclosure Policy.